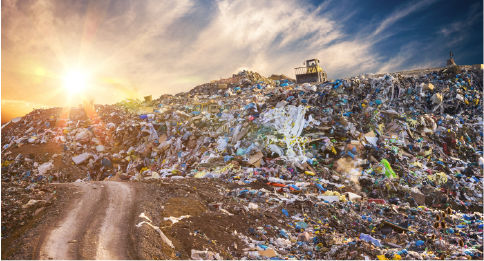 Updated June 28, 2022
When you have a small amount of junk or debris to get rid of, hauling it to the landfill yourself may be an option worth considering.
On average, landfills in America charge $40-$60 per ton, or around $15-$30 per cubic yard for relatively small loads.
However, there are a few things to consider first, like:
How close is the nearest landfill that accepts the waste you're hauling?
Is your vehicle or trailer big enough to handle the debris you have?
Will it make multiple trips for you to complete the cleanup?
Does the landfill accept the items you have?
Do you understand your city's laws regarding waste transport and disposal?
When gas prices are high, the cost of driving to and from the landfill can add up quicker than you'd think.
Not to mention, the labor of loading it into the vehicle/trailer, unloading it once you get to the top of the landfill pile, and then cleaning up the vehicle/trailer when you get home.
While skipping the middle man and taking your trash directly to the landfill yourself can save you money in theory, your time is valuable, so if it's going to cost you a considerable amount of time and money to haul the items to the proper facility yourself, you'd likely be better off having someone else do it for you.
Hometown can help you find local dumpster rental companies or junk removal services to make the disposal process easy.
Browse companies serving your zip code, read more about each company's services, see what past customers have to say about them, and easily request multiple quotes to ensure you get great services for a fair price.
---
---
Learn more: