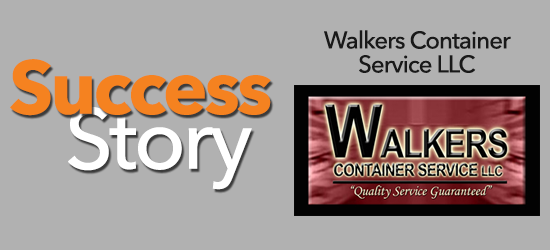 Updated December 21, 2021
Company: Walkers Container Service
Owner: Melina & Gary Walker
Location: Eastampton, NJ
In Business Since: 2002
Hometown Pro Since: 2009
Walkers Container Service, LLC has been providing reliable and affordable roll-off dumpsters to New Jersey residents, contractors, and businesses since 2002. As a family owned and operated company striving to deliver the highest professionalism and customer service to every client, getting "the word" out there is imperative.
Since 2009, they have counted on Hometown for lead generation services. Hometown has helped get the word out to thousands of customers, helping Walkers receive hundreds upon hundreds of leads. That's why they still count on our services to this day.
We like how much work we get from our Hometown advertising and also the team at Hometown is always very helpful. We found Hometown dumpster in fall of 2009 when the economy was doing very poorly and at that time Hometown doubled our business. We were so happy that we found them and still are.
- Melina Walker, Walkers Container Service