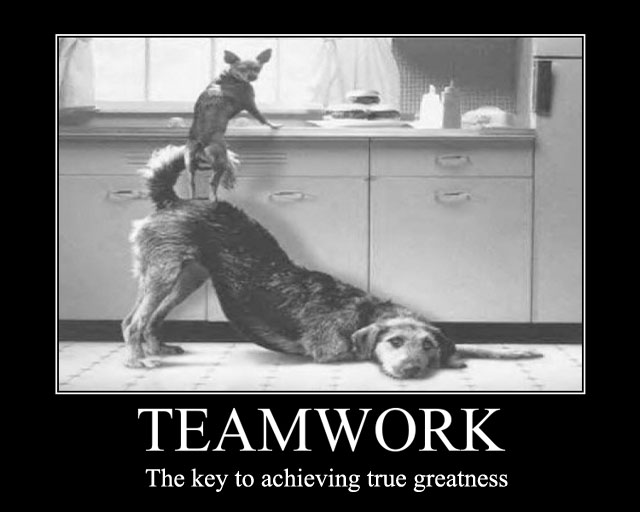 Decluttering your home prior to putting it on the market is one of the best ways to increase its value and help it sell more quickly. A 2012 survey of real estate professionals across the country showed that cleaning and decluttering is the most effective way to increase the value of a home.
Decluttering Boosts Home Value by Thousands
The same real estate survey lists cleaning and decluttering as the best low-cost home improvement for increasing the value of a home. It stated the cost of decluttering an average-sized home is $400, which includes junk removal, dumpster rental, and/or storage container rental. That is money well spent; the average ROI is 403-percent.
This puts cleaning and decluttering above staging, landscaping, electrical/plumbing improvements, and new lighting in terms of overall return on investment.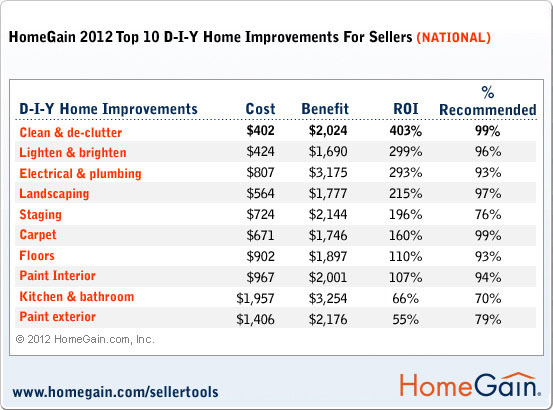 Image courtesy of HomeGain.com
The key to decluttering effectively is teamwork. Don't tackle it alone. A story published at PressofAtlanticCity.com showcases a great example of why it's best to round up some troops when decluttering a home.
Once upon a time…
An 80-year-old woman was planning to move out of her home of 40 years, but her real estate agent suggested she declutter the house prior to putting it on the market. The homeowner knew the house was a disaster, but it would have taken weeks to clean up on her own. She enlisted the help of several family members and voila! The family members removed 45 bags of junk in a single weekend.
The house received four competing offers just days after the cleanout and sold quickly.
Moral of the Story
This story shows just how effective decluttering becomes when working as a team. Even the most cluttered, dirty and dingy homes can be cleaned up in a weekend or less. An 80-year-old woman managed to do it.
So, before putting your house up for sale, organize a "decluttering party" (call it what you want) and invite over 5-10 family members and friends to help with the cleanout. You supply the pizza, beer/refreshments and music; friends and family will supply the extra manpower necessary to get the job done fast.