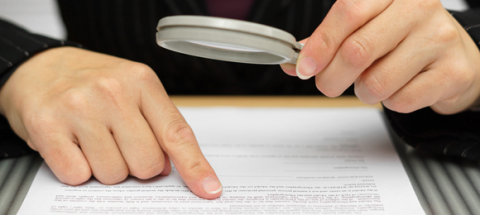 Updated July 28, 2022
Before renting a dumpster or renting a dump trailer, it's important to understand the details of the terms and conditions of the dumpster rental agreement.
Ensuring you understand your dumpster rental agreement will help avoid surprises later on, like additional charges, and save you money.
Read our tips below to ensure you become a more informed customer and have a great dumpster rental experience.
Jump to:
---
---

Know What Each Quote Includes
Dumpster rental costs are relatively straightforward, but they are not all-inclusive.
Dumpster costs will typically include the cost of delivery and pick-up, as well as a certain amount of weight and a certain number of days.
However, there are a number of fees or additional charges that can be tacked onto your original quote if you don't follow the rules of your dumpster rental agreement.
Examples of common additional dumpster rental charges:
Taxes
Additional days
Overages
Hazardous materials
Trip charges
Permits
To ensure you get the best dumpster for the best price when you need it, we recommend getting quotes from 2-3 dumpster rental companies.
Read on:
Keep Prohibited Items Out of the Dumpster
Depending on your local laws and regulations pertaining to waste haulers, most rental companies cannot legally haul hazardous chemicals, liquids, flammable/explosive wastes, and other hazardous materials.
Here's a short list of common hazardous household items:
Paint (dried paint may be accepted; ask your dumpster provider to be sure)
Car fluids (oil, transmission fluid, antifreeze, etc.)
55 gallon drums
Asbestos debris
Herbicides, fertilizers, and pesticides
Batteries
Appliances containing Freon (e.g., refrigerators)
Additional fees apply if any prohibited wastes are discovered during the emptying of the dumpster.
However, waste haulers may take some of these hazardous items for an additional fee if they are kept separate from the rest of the load.
Learn more:
---
---
Know Your Weight Allowance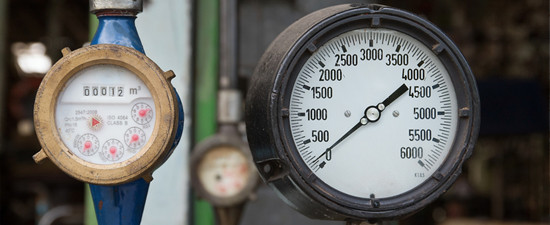 When you rent a dumpster, a certain weight limit is included in your dumpster price.
These weight limits vary by dumpster size and between dumpster companies, but they typically range from 1-8 tons.
Commonly referred to as the dumpster's "weight allowance," there are two main reasons dumpster rental companies have them.
First, dumpster trucks can only handle a certain amount of weight, and exceeding this limit could damage the truck or cause unsafe driving conditions.
Second, landfill dump fees are charged by ton, so dumpster rental companies must set weight limits on each load in order to sustain their business.
Not following your rental agreement terms can lead to dumpster overage fees that increase the price of your final bill.
Be particularly careful of exceeding the weight allowance when loading heavy debris, like concrete, dirt, or roofing shingles, as this weight can add up very quickly.
Avoid Overfilling the Dumpster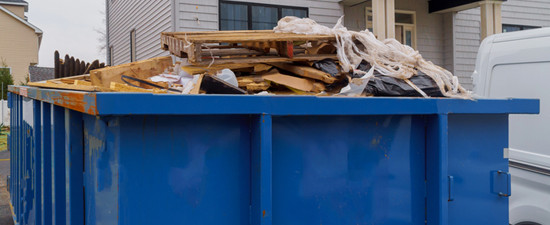 Most containers have a fill line inside the dumpster to help you stay under the weight limit.
If you fill the dumpster above the designated fill line, the dumpster company typically reserves the right to remove some or all of the load.
There's also generally a separate fill line for construction debris than there is for household junk/waste, which is significantly more lightweight.
By law, a dumpster rental company cannot haul the bin with waste, junk, or debris exceeding the top of the container, and in many cases, the customer is the one responsible for unloading the material/debris until the dumpster load complies with the rental company's policy.
If you are not on-site for your dumpster rental pick-up, the driver may remove some debris from the dumpster to comply with local rules and regulations, which would mean cleaning up the debris and disposing of it yourself.
Alternatively, the driver may not pick up the container at all and you would be assessed a trip charge on your final invoice.
Learn more:
Understand Rental Duration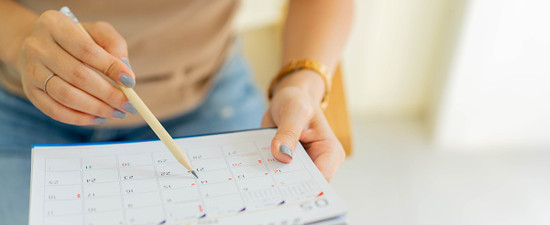 Each dumpster rental company's terms will state the amount of time included in the cost of your dumpster rental.
In most cases, a dumpster rental period is around one week.
You can often extend or shorten these terms upon request, typically for a small daily fee of $10-$20 on average.
To have the container picked up early, give your rental provider a call and request an early dumpster pick-up.
You typically will not receive a discount for ending a dumpster rental agreement early.
There's no guarantee the dumpster company will be able to pick up the container that day or the next; it depends upon their availability to get a truck out to your site.
---
---
Ensure Smooth Pick-Up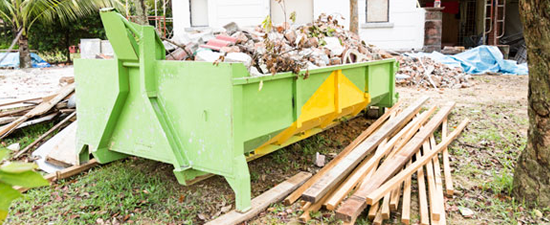 There are 3 main reasons why a dumpster truck driver would not be able to pick up the loaded dumpster...
Something is blocking access to the dumpster. If a car, bike, lawn equipment, or any other items are blocking the path to and from the dumpster, the truck driver may leave the dumpster altogether. Be sure the truck driver has plenty of access to the dumpster during the scheduled pick-up time to avoid this.
The container is overfilled and/or too heavy to pick up. Dumpster trucks have a maximum lifting and carrying capacity, so if your load exceeds that amount, the driver will be unable to safely lift it onto the truck and transport it to the nearest disposal facility.
Hazardous materials or mixed wastes are observed in the roll-off container. Chemicals and flammable wastes are not allowed in most cases, and it's unsafe for the driver to haul such debris.
If your dumpster is not able to be picked up by the truck on your pick-up day, it can end up costing you.
Even though the dumpster isn't hauled away, the customer is typically charged a "trip fee" for driving out to the site.
The fees companies charge in these instances vary, but you can expect to pay a minimum of $75-$150 each time the driver has to come out to your site.
Here are few tips to help avoid unnecessary trip charges:
Follow all loading rules by keeping your dumpster load within your weight allowance and keeping the top line of debris below the dumpster's fill line.
Keep any hazardous wastes (and other prohibited items) out of the dumpster.
If you are clean loading your dumpster with concrete or another single material, don't mix trash or other wastes in with the clean load.
Get a Permit If Necessary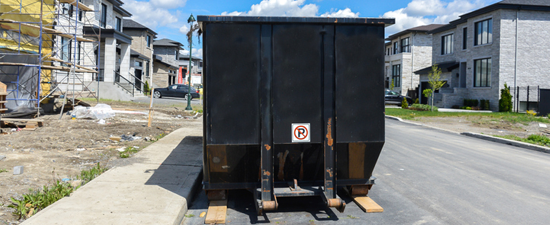 A dumpster rental permit is typically required when the container is placed on a city street, sidewalk, or other public right-of-way.
If you plan to have the dumpster placed in your driveway or another privately-owned piece of your property, a permit is generally not required.
Though most dumpster rental companies are willing to obtain the necessary permits on your behalf, it is your responsibility to ensure that the necessary permit is purchased (and displayed if necessary).
Obtaining a permit generally requires filling out a short document and paying a nominal fee through your local government office.
---
---
Avoid Driveway Damage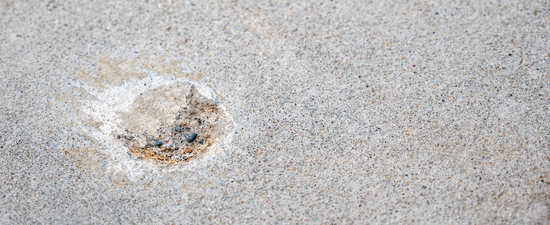 Driveways can crack under the stress of a heavy dumpster or the big trucks that transport them.
Many dumpster rental companies will place plywood boards beneath the dumpster's feet/wheels to protect the driveway from getting scratched, cracked, or dented.
As the customer, it's good practice to confirm how the dumpster rental company will protect your property from damage.
We also recommend ensuring that the company is licensed and insured so you're protected should an accident happen.
Keep reading:
Be Prepared for Rain or Snow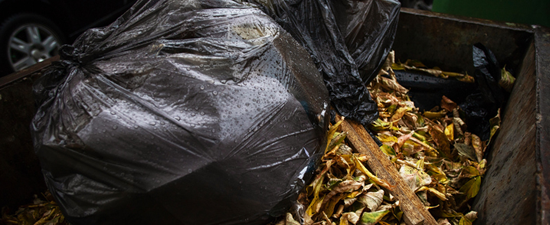 Rain and snow can saturate the debris, waste, or junk in your dumpster, making it much heavier.
This will increase the total weight of the load and could ultimately increase the cost of your dumpster rental should it put your over your weight allowance.
If the weight of your dumpster exceeds your weight allowance, overage charges will be added to the bill.
Dumpster rental companies are not responsible for the additional weight resulting from rain or snow saturation, so it's each renter's responsibility to minimize rain and snow from getting into the dumpster.
Place a tarp, plastic, or sheets of plywood over the dumpster during rain or snowstorms to reduce the amount of moisture entering the dumpster and saturating the debris.
Renting a roll-off container isn't a difficult or confusing process, but be sure to follow the rental company's terms of service to avoid any hiccups along the way.
The tips and information above is a general outline of common rental terms but keep in mind that terms of service vary by service provider.
---
---
Learn more: