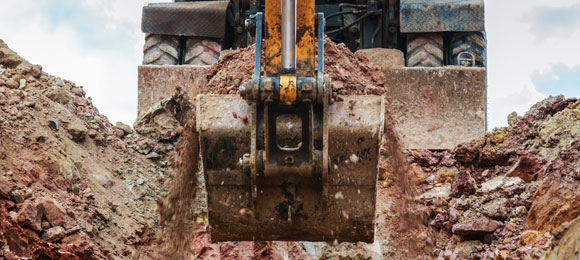 Updated January 19, 2023
Although it's organic and comes from nature, dirt can't be dumped just anywhere. Renting a dumpster for bulk dirt removal is an effective strategy. Learn all about this and other dirt removal strategies that will work for your project.
It's just dirt. Can't it be dumped just about anywhere?
This is a major misconception that can get you in hot water with local, state, and even federal authorities. Just because dirt comes from nature doesn't mean you can dump it in a local forest, open field, vacant land, park, or any other public place.
Environmental laws regulate where dirt can be dumped. These laws vary by state and municipality. If you plan to handle the dirt removal on your own, educate yourself about the local laws regarding dirt and inert waste disposal.
A quick search on Google will give you the information you need to avoid potential fines, vehicle impound, or stiffer penalties in some cases. Search Google for "inert waste landfill in [your city, state]". Also, search "dirt removal near me" to find local legal dump sites that accept dirt.
Do all dumpster rental companies allow for dirt or inert waste disposal?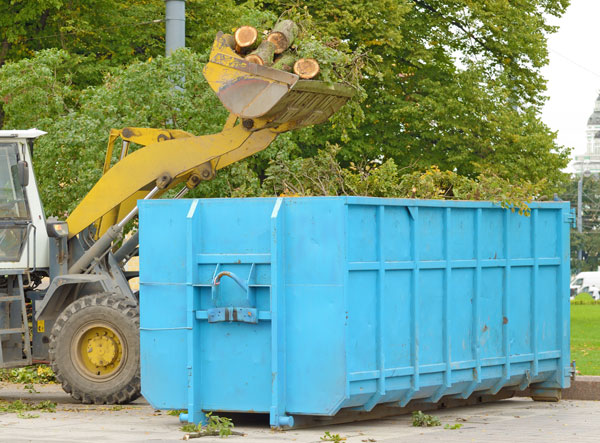 It may take a bit of searching to find a dumpster rental company that allows disposal of dirt and inert debris in their roll-off containers. If you can't find one, consider hiring a junk removal company to load up and haul away the dirt. More on that later.
Be sure to follow the rental company's policies on loading dirt. You'll generally need to keep the load below a certain level in the container (e.g., 25% full). The biggest issue is maintaining an acceptable load weight.
How much does dirt weigh, and what are typical dumpster rental weight limits?
Dirt is dense and heavier compared to many types of construction debris or household trash and junk. So when filling a dumpster with dirt, the weight limit for the rented dumpster is particularly important.
Exceeding the weight allowance could tack on $50-$100 per ton in overage fees. Tonnage adds up quickly with dirt…
Weight of Dirt (per cubic yard)

| Type of Dirt | Weight (lbs) |
| --- | --- |
| Fill dirt | 2,000 |
| Sandy, rocky, or gravely dirt | 3,000 |
| Compost/organic matter | 1,000-1,500 |
| Wet dirt | 2,500-3,000 |
Sources: LoveBackyard and Dan's Dirt & Gravel
Looking at the figures above, you can see how just a few cubic yards of dirt can quickly meet or exceed the weight allowance for many 10 or 20 cubic yard dumpsters. Depending on the dumpster rental company, the weight limit may range from 1,000 lbs (1 ton) up to 8,000 lbs (4 tons) for a 10 or 20 yard dumpster.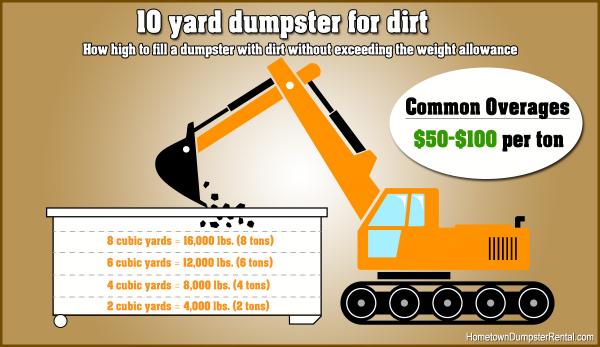 While a 10 yard dumpster has the capacity to hold 10 yards of dirt, the weight of a load like this would greatly exceed the lifting and carrying capacity of a roll-off truck.
For this reason, dumpster rental companies put a strict limit on the amount of heavy debris, like dirt, allowed in the container.
Exceed this limit and the driver may require you to unload some of the dirt until the load is within the truck's lifting/hauling capabilities.
Learn more:
How much does dirt removal cost?
Your dumpster rental company may charge the "yard waste" or "inert debris" waste rates for dirt.
These rates are usually equal to or less than the rates charged for construction debris or household junk disposal.
Here's a breakdown of average costs for a 7-day dumpster rental:
| Dumpster Size | Average 7-day Rental Cost |
| --- | --- |
| 10 yard | $250-$450 |
| 20 yard | $350-$550 |
| 30 yard | $450-$650 |
| 40 yard | $550-$750 |
Cost varies by location. The figures above are derived from data collected by HometownDumpsterRental.com. These are national averages.
---
---
Hire a junk removal company to handle the dirt removal
An alternative dirt removal strategy is to hire a junk removal company to load up and haul away the dirt. This option has many benefits.
Some junk hauling companies offer inert debris and dirt removal services. This can be a convenient option for customers that don't have the time to load the dirt themselves, don't have the physical capability to load it, or simply want the convenience of having someone else handle the job.
The cost of hiring a junk removal company for dirt removal is generally higher than that of renting a dumpster. That said, it really depends upon the weight of the dirt, ease of access to it, and labor costs to load the dirt. Junk removal costs generally start around $100 for small pick-ups; expect to pay at least double that for small dirt removal jobs.
Can I give my dirt to someone in need of fill dirt?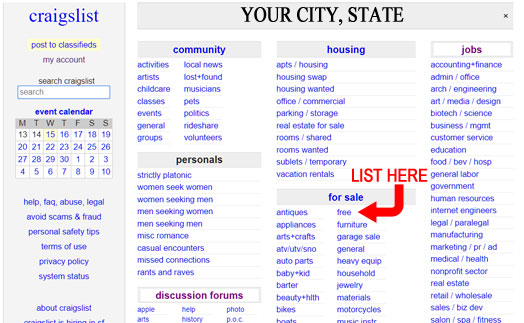 Absolutely. A strategy that can work in some cases is to put an ad on Craigslist for "Free Fill Dirt" and see if anyone in your area wants to come pick it up.
Depending on the quality of the dirt, local homeowners or contractors may be able to make good use of it and be willing to come haul it away at their own expense. This means no cost to you!
Advertising it on Craigslist is no guarantee that the dirt will get hauled away at any point in time, if at all.
So, if you need the dirt or inert debris hauled away as soon as possible, you're better off renting a dumpster, hiring a junk removal company, or contacting a contractor that offers this type of service.
---
---
Keep reading: Junk Removal vs. Dumpster Rental