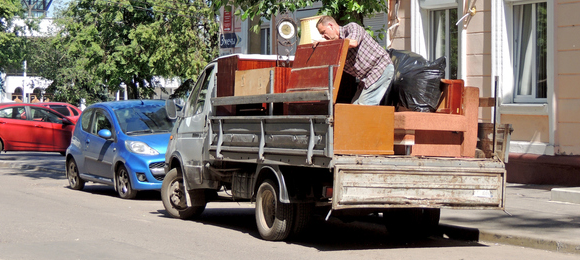 There comes a time when you have to part ways with your saggy sofa, three-legged chair, and non-reclining recliner.
You can expect to pay $75 or more to get it hauled away by a junk removal company.
The minimum fee for most junk removal companies in the U.S. ranges from $50-$125.
For jobs bigger than 1-3 small pieces of furniture, the costs will go up incrementally.
This average cost focuses on furniture disposal using a junk removal service.
However, we'll touch on other methods of furniture removal, such as renting a dumpster or donating used furniture.
Jump to a section:
---
---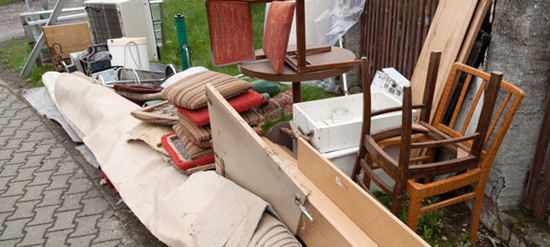 What's Included in the Price?
Prices are generally all-inclusive, meaning the quoted cost will include pick-up, disposal, labor, cost of fuel, and applicable taxes.
That said, it's important to inquire about the "out the door" price when obtaining a free junk removal/dumpster rental quote over the phone or online.
Taxes, fees, and other surcharges may apply in some cases, so it's important to ask about these things when getting a quote.
What Did Other People Pay for Furniture Removal?
Below, you can see examples of costs recently quoted for real jobs by Hometown's nationwide community of verified junk removal providers.
| City | Job Description | Cost |
| --- | --- | --- |
| Philadelphia, PA | Remove a sofa, bed/mattress, bed cover | $175 |
| West Covina, CA | Queen mattress and box spring removal | $110 |
| Doral, FL | Computer desk, chest, bookshelf, 2 side tables, mattress | $200 |
| White Marsh, MD | Sofa haul-away | $125 |
| Castle Rock, CO | Reclining couch + chair, another couch, wheelchair | $250 |
| Yonkers, NY | Dresser and TV set removal | $148 |
| League City, TX | Queen mattress, 2 full mattresses, and box springs | $150 |
Data derived from verified junk removal projects at HometownDumpsterRental.com (2017)
---
Cost of Other Furniture Disposal Methods
As previously mentioned, the average nationwide cost to hire a junk removal service to remove your furniture is about $163.
The average range for a basic couch and chair removal is between $75 and $200.
Below, you'll find some other options to get rid of your furniture.
Jump to:
---
---
Rent a Dumpster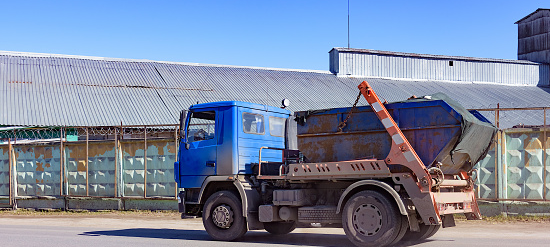 A 10 or 20 yard dumpster is a viable option in cases where you have more than a few pieces of furniture to get rid of.
Dumpster rental prices vary, but you can expect to pay around $200 - $350 to rent a 10 or 20 yard dumpster.
Your cost may be higher or lower depending upon your location.
A standard sofa consumes at least 3 cubic yards of space. Due to its shape, it may take up more than 3 cubic yards in the back of a truck or dumpster. Because of this, it's always a safe bet to size up 10 yards or more.
If you're clearing out a whole home and have lots of furniture to offload, a dumpster is a cost-effective option that allows you to complete the cleanout at your own pace.

Total Cost: $200 - $400
---
Haul it to the Landfill Yourself
If you have a trailer or truck that accommodates the furniture, you may find that a DIY furniture removal is the most cost-effective option.
But keep in mind the factors below when determining if this is the right option for you:
Fuel costs can add up fast, especially if the nearest landfill isn't located right down the street.
It may require multiple trips to the dump to complete the job. This adds to the fuel costs and incurs multiple dump fees at the landfill.
This is the most time-consuming method for furniture disposal. You do all the removal, loading, hauling, and unloading of the furniture.
Total Cost: $50+
---
Sell, Donate, or Give it Away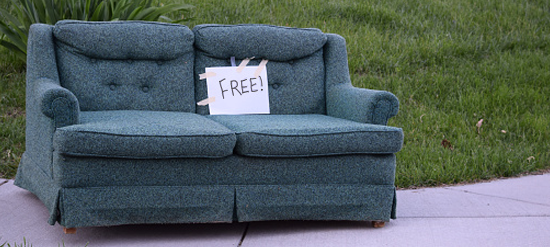 This is a great option for furniture that is still in usable shape.
That is the key point though: The furniture must be in overall good condition!
Damaged furniture is not something you should donate to local charitable organizations, and in fact, most will not accept it.
A great resource for selling or giving away furniture is Craigslist or Facebook Marketplace.
Use the "Free" section to get rid of it quickly.
This method of furniture removal works great if you live in a mid-to-large metro area, but may not be quite as effective if you live far off the beaten path.
Donating used furniture is an excellent way to help the local community and get a tax benefit to boot.
Some organizations, such as Habitat for Humanity, offer furniture pick-up services (not available in all areas).
Total Cost: Free (potentially)
---
Read other articles:
---
Cost Factors
When it comes to trying to determine what is a reasonable price to pay for your furniture removal will depend on several factors.
Your location — Your geographic location will influence the cost of furniture removal. For example, a sofa removal job in Little Rock, AR would cost less compared to the same job in New York City.
Location in relation to the junk hauling company — The distance a junk hauler must travel to get to your location may increase the price in order to compensate for fuel costs and time.
Volume of furniture — Many junk removal companies base their fees on how much space your junk (furniture) takes up in their truck(s). For example, a few small dining room chairs would cost less than one large sofa because the chairs take up less volume.
Ease of access to the furniture — The complexity of the job can influence the price. For instance, a junk hauler could very well charge more to carry a sofa down five flights of stairs than they would for hauling a sofa that's already at the curbside when the junk removal company arrives to pick it up.
Find a way to mitigate these factors to save on your furniture disposal costs.
Tipping a Junk Removal Crew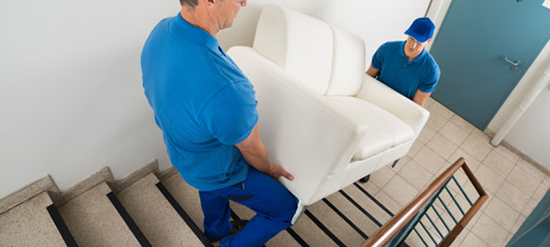 Should you tip the junk removal crew?
You should never feel obligated to tip, but most companies do allow for tipping.
One of the largest junk removal franchises in the U.S., 1-800-Got-Junk, says this about tipping:
If you think the crew did a great job and you'd like to recognize their hard work, tips are always appreciated.
On a more complex furniture removal job, tipping is definitely something to consider.
A 10-20% tip is a good range to target for a complicated junk removal job well done.
It's also a good gesture to offer a beverage, or even snacks, to the workers for jobs that span several hours.
Great service should always be rewarded!
Ask for Discounts
One simple way to score a nice discount on junk removal costs is to ask the junk hauler if they offer discounts for military/veterans, seniors, large haul-aways, first-time customers, or any other promotions they may be running.
You can check the company's website or Facebook page to see current offers, too.
---
---
You may also like: