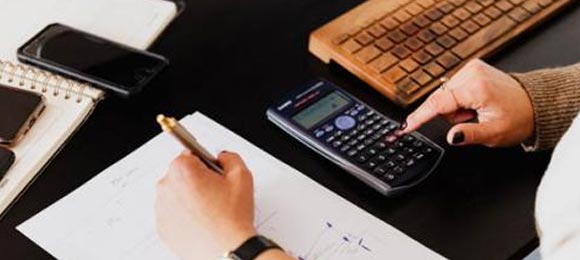 Updated July 26, 2023
If you have a house full of junk that you need to get rid of, a large appliance, or another piece of furniture that you'd like removed, hiring a junk removal company is a great solution.
Getting quotes from these types of service providers is fairly straightforward and simple to do.
If you're curious about what to expect before you start cold calling junk removal companies in your area, this article will break down the process.
We'll discuss…
---
---
How to Get a Junk Removal Quote
Most junk removal services will not offer pricing estimates online, but the ones that do base their estimates on the average weight of an item and how much space it will take up in their truck.
For example, if you have heavy furniture, like a piano, that needs to be removed, this can significantly impact the estimate you're provided.
It is still common practice for these types of services to be arranged over the phone, and speaking with a representative of a company that is coming to your home will give you a good idea of what to expect when it comes to their level of customer service.
Most companies are not willing to provide a quote over the phone for accuracy's sake, but if it's a very small project and you can provide the dimensions of the items to be taken away, they may not need to come on-site to provide an estimate.
Typically, a couple members of the junk removal company's crew will come out to your property to evaluate the requirements of the project and provide you an accurate quote in person.
If you agree to the quote provided, the junk removal team will remove your items immediately or schedule a future date that is most convenient for completing the work.
Ideally, getting more than one quote helps to ensure that you're getting the best price and services, and because every quote is free and you aren't obligated to hire, don't hesitate to tell a company you need more time to decide before moving forward.
With social distancing becoming more and more desirable for consumers, many companies have adjusted their services to be as contactless as possible. These adjustments include allowing customers to email photos and/or video of their items so that a quote can be done virtually.
---
---
What Factors Affect Junk Removal Pricing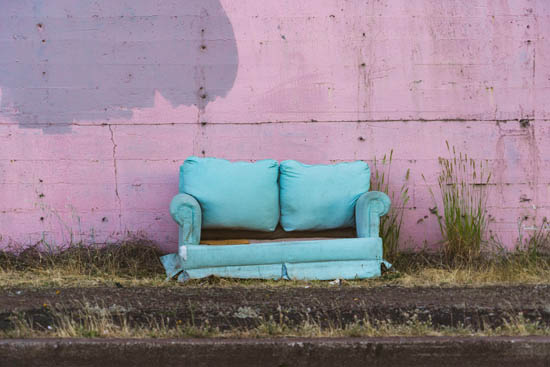 The biggest factor that is taken into consideration when pricing a junk removal job is the weight of the accumulated items.
If you're throwing out a truck's worth of drywall debris, it's likely that you're going to pay less than someone who is throwing out a truckload of heavy items, like couches, refrigerators, and bedroom furniture.
Where you are located will also significantly impact the price companies in your area will charge you. The more remote you are, the fewer service providers tend to be available and the further the company has to travel, which can drive the price up.
Living in an area with a higher cost of living will reflect the price companies in your area charge as well. A full truckload in Los Angeles is around $800, while a truckload in Gary, Indiana is around $350.
Seasonality and demand can also influence the price you will pay for junk removal in your area with spring and summer being the busy seasons for these types of services.
Pro Tip: If your items are in good condition and able to be donated, some junk removal companies will unload your items at a donation center. If this applies to your situation, ask your service provider to provide you with a tax-deductible receipt. Depending on the content of your donation, your write off may be large enough to cover the cost of the junk removal service.
Getting Multiple Quotes
It is always the best practice to get multiple quotes for a service to ensure that you're getting the best price.
Calling 3-5 junk removal companies in your area will give you a realistic expectation for what is considered reasonable pricing for the job you need completed.
If you're less worried about the financial aspect of your project and place a greater value on the timeframe that the job can be completed, calling several companies will also help you find someone with a schedule that fits your needs.
Learn more:
Tipping Junk Removal Workers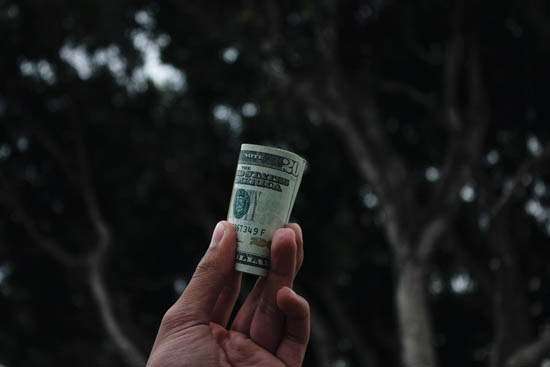 If you're wondering if you're supposed to tip junk removal workers, you're not the only one. As a service that isn't regularly used by the average consumer, it can be something that is easily overlooked or debated on.
Most people involved in the service industry rely on tips as a large part of their income. That being said, 10-20% is typical for excellent service.
While tipping is not required for job completion, it's a great way to reward those that took special care to make your life easier.
There are also plenty of other ways to show your appreciation for a job well done, like offering snacks or beverages for a project that takes several hours, leaving a positive review online to encourage others to book their services, and a simple "thank you" in appreciation for a job well done.
---
---
Read more about junk removal here: