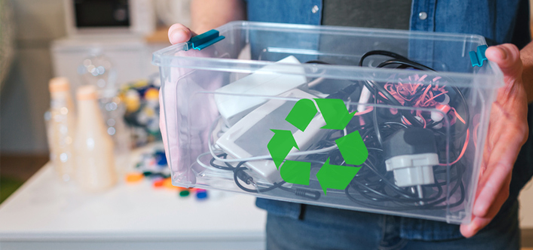 Updated July 1, 2022
Hiring a junk removal company to remove and haul away your unwanted items is one of the most efficient and convenient disposal services.
But you may be wondering, "What will a junk removal company do with all my stuff?"
Hometown's mission is to make junk removal services easy to access and easy to understand, so we've gathered all the info about junk removal disposal methods here.
Jump to:
---
---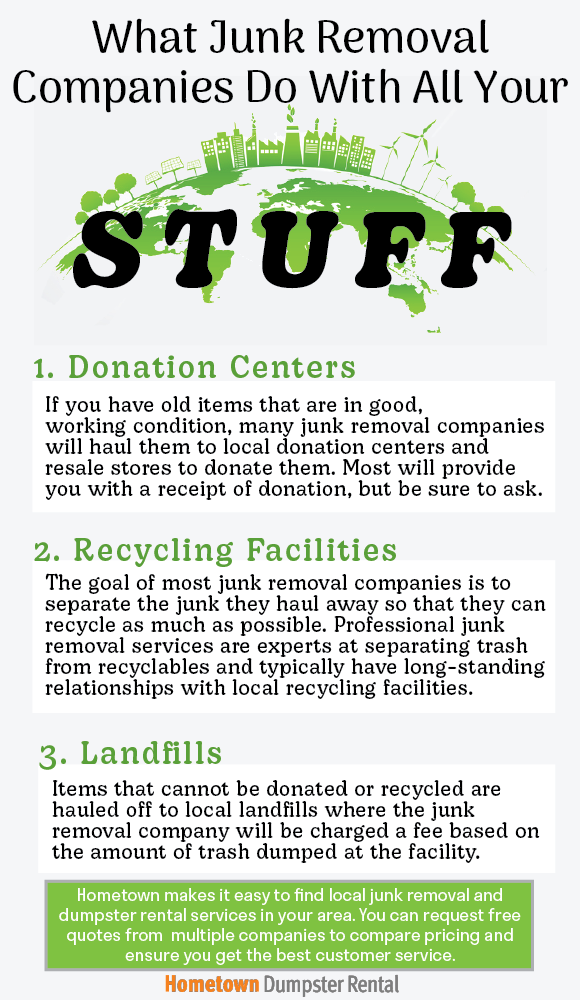 Donation Centers
If you have old items like that are in good, working condition, many junk removal companies will haul them to local donation centers and resale stores to donate them.
Clothing, kitchenware, furniture, appliances, decor, and electronics are just some of the items that can be donated if they are in decent condition.
Not only is donating beneficial for the global environment and your local economy, but you could also get a tax deduction for the total value of the items you donate.
Some junk removal services may provide you with a tax deduction slip in the amount of your donated items from the donation center they haul them to, so it doesn't hurt to ask.
Learn more:
Recycling Facilities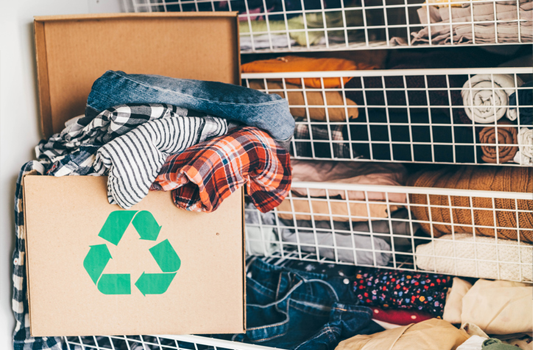 The goal of most junk removal companies (or the reputable ones, anyway) is to separate the junk they haul away so that they can recycle as much as possible.
Professional junk removal services are experts at separating trash from recyclables and typically have long-standing relationships with local recycling facilities.
Even construction and demolition debris can be recycled and reused to make new construction material.
With nearly 140 million tons of trash ending up in U.S. landfills every year, it's important now more than ever to hire companies that utilize environmentally friendly practices.
Keep reading:
Landfills
Items that cannot be donated or recycled are hauled off to local landfills.
When the junk removal crew arrives at the landfill, their vehicle containing your junk is weighed.
After your items are removed and dumped, the removal crew's vehicle will be weighed again to determine the weight of the items dumped at the landfill.
The junk removal company will be charged a fee based on the amount of trash dumped at the facility.
---
---
Continue reading: