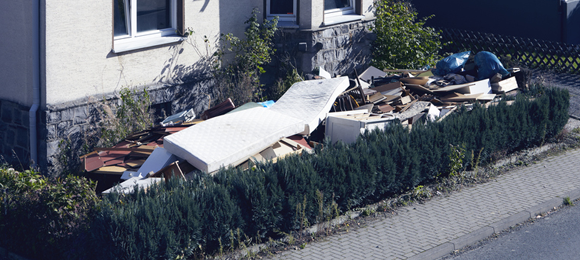 Updated September 1, 2022
It's easy to accumulate clutter, but getting rid of it can be a whole other story.
Hiring a junk removal company to do the heavy lifting for you makes the entire process fast and easy.
If you're curious about junk removal services and how much they cost, keep reading.
We'll go over:
---
---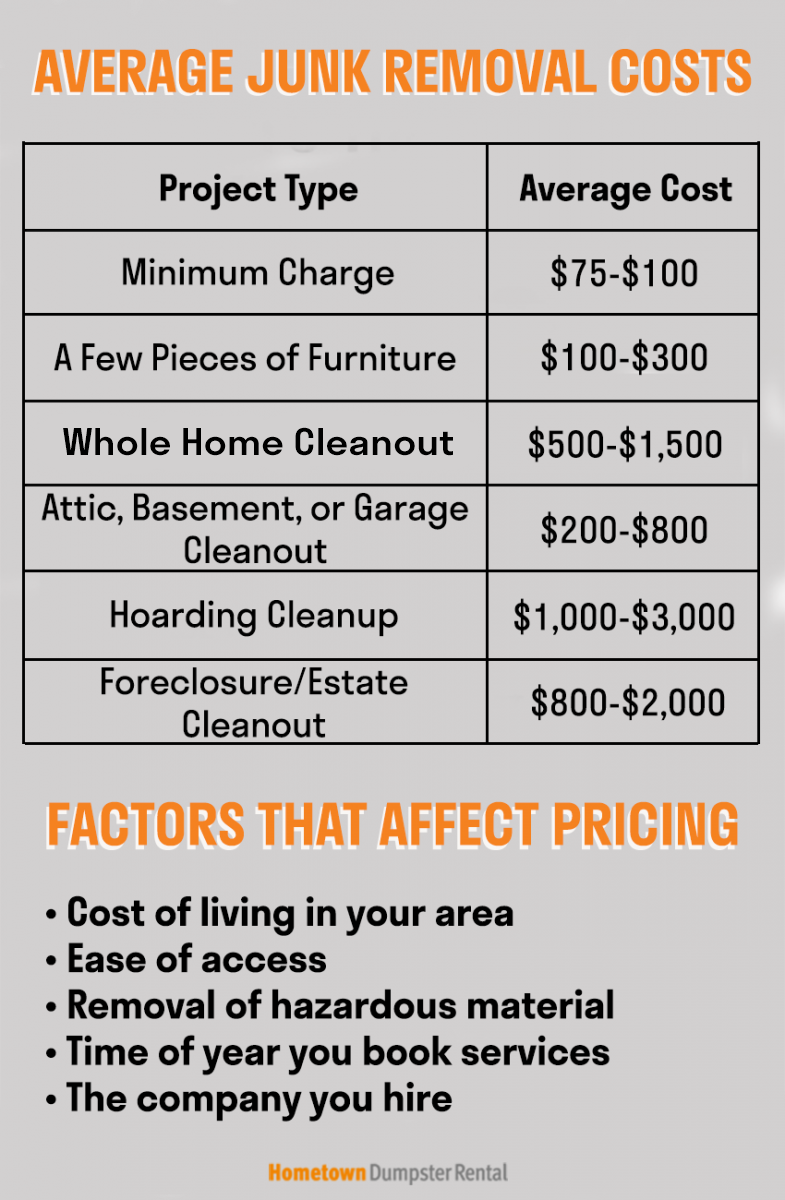 Average Junk Removal Costs
Junk removal costs can vary greatly based on a variety of different reasons that we will go over in the next section.
That being said, getting a closer look at national averages for the pricing of different junk removal jobs can help give you a ballpark estimate.
National Average Junk Removal Costs
| Project Type | Average Cost |
| --- | --- |
| Minimum Charge | $75-$100 |
| A Few Pieces of Furniture | $100-$300 |
| Whole Home Cleanout | $500-$1,500 |
| Attic, Basement, or Garage Cleanout | $200-$800 |
| Hoarding Cleanup | $1,000-$3,000 |
| Foreclosure/Estate Cleanout | $800-$2,000 |
Read more:
Cost Factors
There are several factors that will affect the price you're charged for your junk removal services, the biggest one being location.
The cost of living (COL) in your area affects the landfill fees your junk removal company has to pay to dispose of your unwanted belongings, which means higher fees get passed on to you.
Someone located in Dallas, TX, where the COL is 101.6, can likely expect to pay more for junk removal services than someone in Berlin, WI, where the COL is 75.3.
Additionally, accessibility is a large factor in pricing as well.
If the removal of your items requires hauling items down several flights of stairs, it's reasonable to expect a higher fee than someone who is located on the first floor.
As a general rule, any accommodations that require additional labor will be reflected in the price you're charged to complete your job.
Another example of a junk removal job that would require special care would be the removal of hazardous material, which is almost always more expensive to have hauled away.
Booking junk removal services during a company's slow season might allow the opportunity for discounted prices.
The busy season for junk removal services is usually spring and summer in most regions.
Finally, the company you hire matters, too!
It's always best practice to get at least 2-3 different quotes from locally-owned companies near you to make sure that you're getting a competitive price.
Hometown can help you find multiple service providers near you and request a free estimate from as many providers as you'd like.
---
---
Alternative Junk Removal Solutions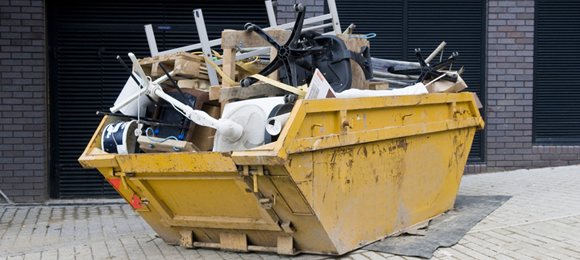 If you're finding that junk removal prices aren't within your budget or you have extra time on your hands that you'd rather use to tackle your project yourself, there are other ways to get rid of your old, unwanted junk.
Selling or donating your gently used items can be time-consuming, but it pays off.
Facebook Marketplace, Craigslist, eBay, and similar sites are full of people who are interested in buying used items.
If you don't have time to write listings, take photos, answer text messages or phone calls, and then drive to meet up with those that wish to purchase your listed items, donating your items instead is an easy way to unload items quickly.
Donating items to places like Goodwill or The Salvation Army can pay off when tax season rolls around.
If you itemize deductions on your federal tax return, you're entitled to claim a charitable deduction in the amount of the value of your donated items.
Easier yet, setting items out to the road or listing them on marketplaces as free items is a quick and easy way to have your unwanted belongings removed from your property quickly and with minimal work on your end.
Large DIY home or hoarding cleanups will require a dumpster rental in order to get rid of large quantities of trash at a time.
The standard dumpster rental length is one week, and having a dumpster on location for an extended period allows you time to complete your project at a comfortable pace.
Hometown is a great resource for finding reputable, locally-owned dumpster rental and junk removal companies that service your area.
We vet the companies we list to ensure you're only contacting the best of the best when getting free quotes.
---
---
Keep reading: