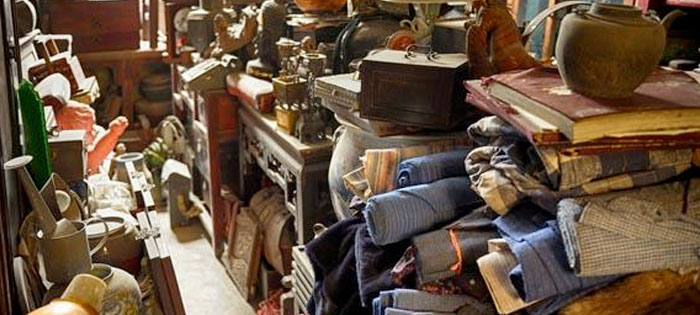 Updated December 9, 2022
Estate cleanouts are never a fun project and usually are the result of a very stressful moment in one's life.
Whether you're cleaning out the estate of a deceased family member, the marital home during a divorce, or are a landlord dealing with the aftermath of tenant eviction, junk removal services are a fantastic way to lighten the load.
Hiring a junk removal company allows you to forget about the taxing, manual labor involved in an estate cleanout and allows you to direct your focus to more important matters, like selling valuable items from the estate, dealing with legal matters, or grieving with your family.
In this article, we'll discuss:
---
---
Planning an Estate Cleanout for a Deceased Family Member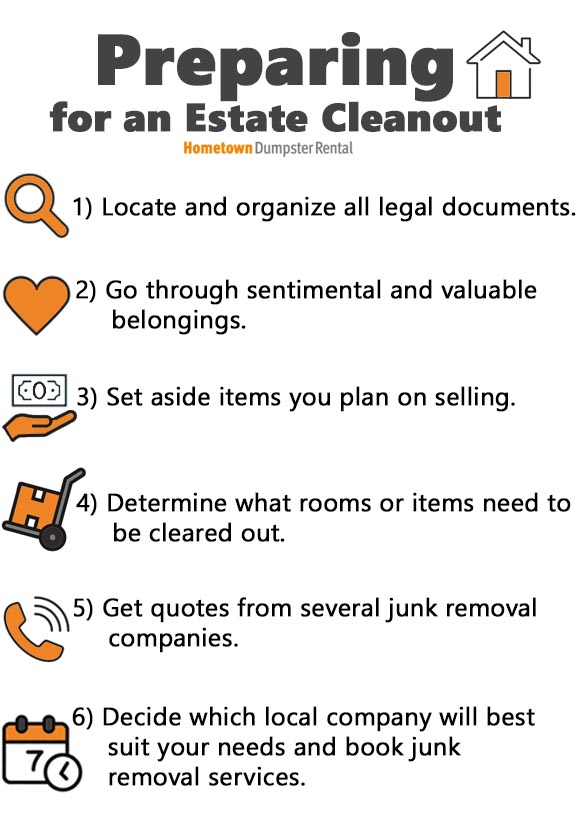 Step 1: Organize Documents
When you've been tasked with the responsibility of being a loved one's benefactor, the first thing that you should do is locate and organize all legal documents.
A will (if present), vehicle titles, deeds, insurance policies, and a laundry list of other documents will need to be sorted through before any belongings are distributed.
Step 2: Decide Which Items Will Be Kept
The next step is to go through items with the family to disperse sentimental and valuable belongings.
Step 3: Set Aside Valuables
After you've decided what items will be kept, start making a pile of potential high-value items that need to be appraised or auctioned off.
Step 4: Determine What Needs to Go
At this point, you should have a pretty good idea of what needs to be removed from the property.
It is likely that there are plenty of used and unwanted household items that do not have enough of a resale value to bother selling.
Perhaps there are simply too many items to sort through and you're overwhelmed at the prospect of even beginning to go through it all.
This is where your local junk removal team comes in.
Step 5: Shop Around for Junk Removal Services
Research junk removal services in your area and get several different quotes.
Not only does this help to determine who offers the best prices, but speaking with staff can be a good indicator of who is knowledgeable and professional within their industry.
Step 6: Book Your Junk Removal
Once you feel confident that you've found a reputable company that can accommodate your needs, book your junk removal services.
The professionals will then be in charge of clearing out your loved one's home in a careful and thorough manner.
Benefits of Hiring a Junk Removal Company
Experienced junk removal companies, often marketed as estate cleanout services, understand how vulnerable a time cleaning out an estate can be and will offer as much, or as little, assistance as you deem necessary.
They have the ability to empty out a large home full of unwanted items, donate salvageable items to local charities, recycle items that are accepted in local recycling programs, and dispose of the rest.
If your needs are less involved, they will also show up to remove single pieces of furniture or appliances.
In circumstances where there are a large number of electronics and appliances left in the home, hiring a junk removal company is especially helpful.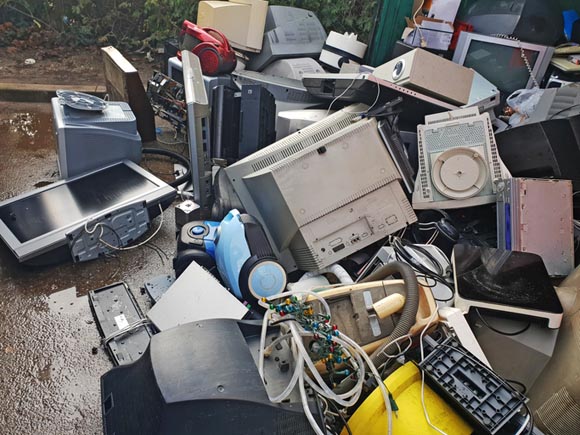 Disposing of most electronics and appliances in landfills is not only harmful to our planet, but it is also illegal in some areas and can get you fined.
Local estate cleanout service providers are well versed in the most efficient and eco-friendly ways to donate or recycle these items.
Being able to avoid the stress of having to find places that are accepting donations or locating recycling programs in your area will be a huge burden lifted off your shoulders.
Speaking of lifting, cleaning out an entire home's worth of belongings is physically exhausting work.
Whether you have help or not, you need to be sure that you're in the physical shape to be doing manual labor and heavy lifting for days at a time.
Even if you are in the physical shape to commit to this task, asking yourself if you're up to it mentally might be a totally different story.
Finally, licensed and bonded estate cleanout services catalog valuables to make the dispersion among family members a more organized and simplified process.
Cataloging valuables is also helpful when organizing estate sales or auctions.
The bottom line is, there are so many things to consider when dealing with a loved one's estate. Hiring a team of seasoned professionals will give you the breathing room to focus on more important matters.

How Much Do Junk Removal Services Cost?
Every estate and circumstance has its own unique needs and challenges, so trying to estimate what these services will cost you will be difficult to do without speaking to a service provider in your area.
We recommend getting several quotes and to make sure that labor, loading, hauling, and recycling/disposal are included in these quotes.
For large projects, companies will send someone to the estate, free of charge, to provide you with the exact price they will charge you so that you don't have to worry about any hidden fees.
Individuals with little to no experience in cleaning out an estate often underestimate the full scope of the project, while the pros know exactly what to look for.
During the walk-through process, be sure to discuss your timeline and budget with your local junk removal provider.
After getting several quotes, you'll have to consider if the expenditure is worth the relief of professional help.
The average American household is 2,500 sq ft, which requires roughly 15-20 man-hours to empty out. Take into consideration the value of your time and ability to be away from work/home when making your final decision.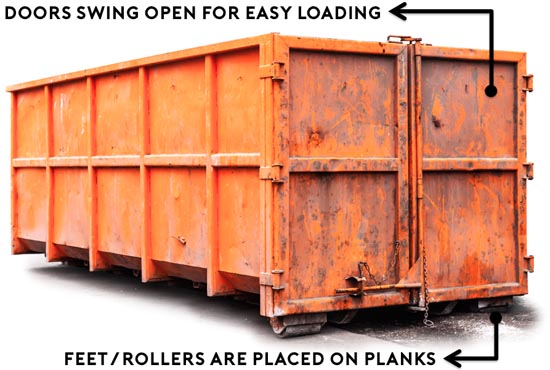 DIY Alternative
If you're hesitant to let strangers sort through a loved one's belongings and would feel more comfortable doing it yourself, or if junk removal services are outside of your budget, renting a dumpster is your next best option.
The national average cost to rent a 30 yard dumpster for a week is around $535, which can be a fraction of a large junk removal project.
Reputable dumpster rental companies in your area will be able to recommend what size dumpster you'll need based on the contents of the items you plan on disposing.
From that point, they will deliver your dumpster on location in either the driveway or street, location permitting.
---
---
Read more about junk removal & dumpster rental: