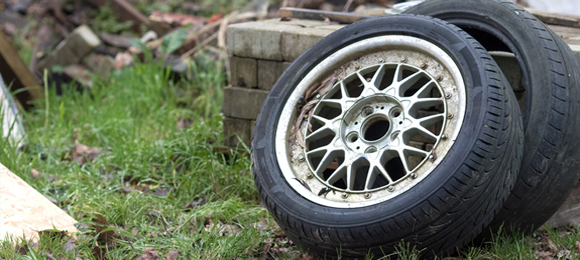 Updated August 28, 2023
Renting a dumpster or hiring a junk removal company to clean out a house or business is the fastest and most efficient way to get the job done; however, some items are prohibited by law and/or by the dumpster rental company from being tossed.
State laws vary regarding the types of material that can enter local landfills, as do the list of prohibited items local dumpster rental companies accept.
Here's a quick rundown of several of the most common items prohibited by dumpster rental companies and how to properly dispose of them.
We'll discuss...
---
---
Tires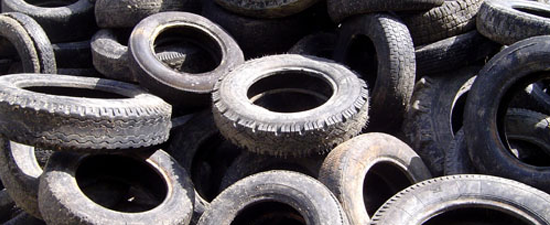 Scrap tires are banned from entering landfills in many states across the U.S., including Missouri, Nebraska, Iowa, and Kansas.
Most other states have at least some legislation in place that addresses the proper disposal of scrap tires.
Tires are composed of many potentially toxic elements that can leach into groundwater when improperly dumped or release toxic chemicals into the air when burned.
The first place to look when trying to get rid of tires is your local tire retailer – most will accept used tires.
You can also check the Environmental Protection Agency (EPA) website for the tire recycling programs available in your state.
Batteries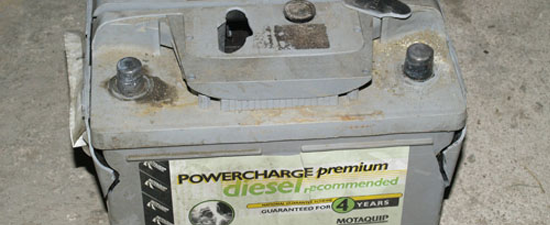 Batteries have become "cleaner" in recent years with the passing of legislation designed to make batteries more eco-friendly.
Small quantities of regular alkaline batteries (AA, AAA, C, etc.) are generally accepted at landfills and by dumpster rental companies, however, larger automobile batteries are not.
Batteries containing lead-acid – like cars, motorcycles, power tools, wheelchairs – can be returned to the place of purchase for proper recycling or sold for scrap at a local metal scrap yard.
Smaller batteries are accepted for recycling at battery retail stores and major electronics stores, such as Best Buy or Radio Shack.
California has the toughest laws on battery disposal, according to the EHSO, so residents should be particularly diligent in disposing of all batteries in the proper way.
Paint
Paint contaminates drinking water and local waterways when disposed of improperly.
Paint manufactured before 1990 may contain lead, which is extremely toxic.
Most states have banned paint from municipal landfills, so recycling it is the only option.
You can find a local recycling facility near you by searching the Earth911 website or by consulting any local dumpster rental provider.
E-Waste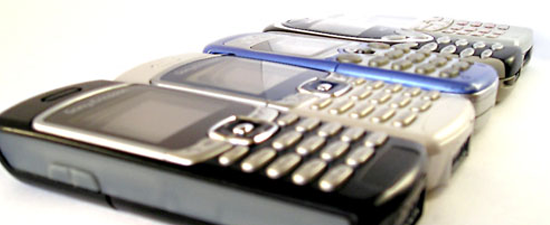 Some dumpster rental companies accept e-waste while others do not.
E-waste includes any type of electronics, such as computers, cell phones, and TVs.
Electronics contain heavy metals and other toxic substances that can harm the environment, so recycling or reusing these items are the best options.
According to the EPA, recycling of e-waste recovers about 100 million pounds of reusable material each year which would otherwise end up in landfills.
You can donate electronics in working condition to local charitable organizations or schools, which conveniently offers a tax write-off incentive for you.
Most major electronics retailers offer e-waste recycling programs.
You can also sell your electronics online on sites like Craigslist or Facebook Marketplace.
These are all great ways to get rid of all the electronics cluttering up your home, make a few bucks, and keep unnecessary waste from entering landfills.
Keep in mind that some roll-off container rental service providers will accept some of the items listed above under special circumstances.
This is why it's critically important to describe in detail the types of waste you plan on putting in the dumpster so the rental company can find the optimal solution for your needs.
Household Cleaners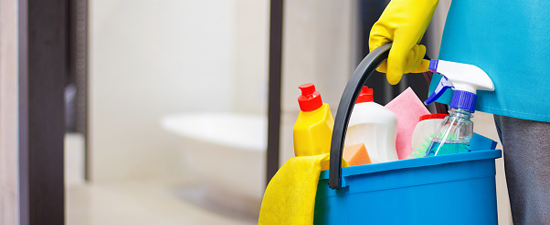 Most household cleaning supplies are water-soluble and able to be disposed of or flushed down the drain with running water.
There are some, however, like oven cleaners, that contain toxic chemicals that need to be disposed of cautiously and with the direction of your local hazardous waste resource.
Always read the label for special disposal instructions, but if there are none, heavily diluting the remaining product before pouring down your drain is typically okay for common cleaners.
The very best way to avoid this confusion? Use up all the product!
If you no longer have a use for it, ask your neighbors, friends, or coworkers if they would use the cleaning material to avoid disposal entirely.
Pesticides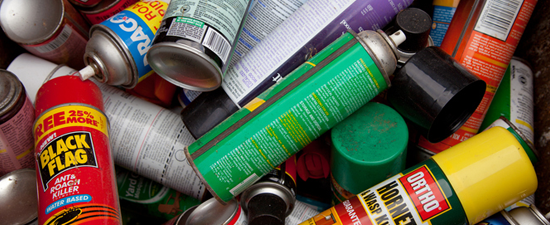 Not all pesticides are toxic, but many are.
The best way to find out is to thoroughly read the label to follow proper disposal instructions for that particular product.
Like household cleaners, the best way to get rid of pesticides is to use the product or give it to someone that will.
Your local environmental agency or health department will be familiar with the exact protocol for your location and product, or will do the research for you to provide you with an answer.
Pool Chemicals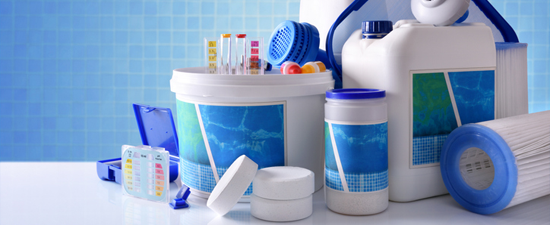 Unlike household cleaners, all pool chemicals are considered household hazardous waste.
These chemicals are not allowed in landfills and are corrosive, reactive, and flammable.
Beyond poorly affecting groundwater and the environment, the potential to start a forest fire should be reason enough to follow legal protocol for disposing of these chemicals.
Contacting your local resources for more information about when and where you can dispose of these items.
Medication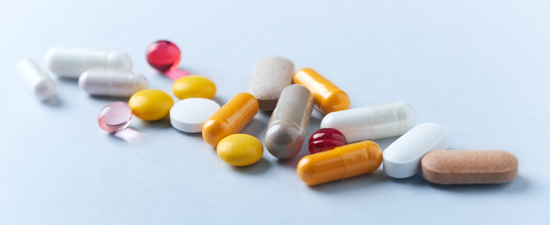 It used to be common practice to flush any unwanted or expired medication down the toilet and is commonly depicted in movies and television shows.
Just like with so many other things, we have learned a lot since the days of old.
Studies show that flushed medication has exposed aquatic life to these chemicals which affects the entire food chain.
To help raise awareness of proper medication waste, big brand companies like CVS, Walgreens, Walmart, and SAMS offer safe medication disposal kiosks throughout their locations nationwide.
Will Junk Removal Companies Take Household Hazardous Waste?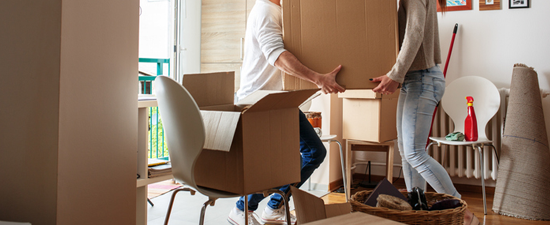 The simple answer is - it depends.
Every company has its own set of unique policies, while others are located within a municipality that forbids their handling of household hazardous waste.
As a general rule of thumb, most do not; but there are always exceptions to the norm.
Calling around to several local companies will be your best plan of action if you have waste that you're unsure they will take.
Hometown's database has a comprehensive list of verified licensed and insured junk removal and dumpster rental companies in your specific location.
Every review on our site is personally gathered by our team so that only real customers who have used these companies can leave a review, so you know they're accurate.
The best part? All project quotes and estimates are completely free!
---
---
Read more here: