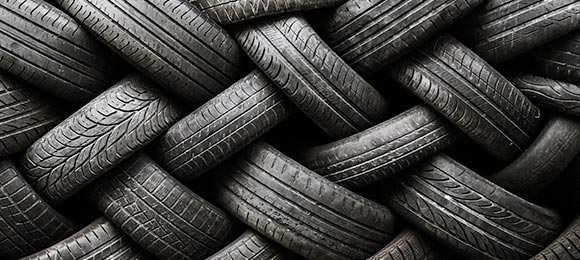 Updated August 30, 2022
Automobiles have been mass produced for more than a century, which equates to a lot of scrap tires.
Until about two decades ago the vast majority of these tires were simply tossed in a landfill or stockpiled somewhere.
In fact, the Rubber Manufacturer's Association (RMA) states there were 1 billion tires stockpiled in the U.S. as recently as 1990.
2011 figures show that number has dwindled down to about 111.5 million tires.
About 60 million of these tires are stockpiled at two locations in the "Rubber Mountain state", Colorado.
Today, about 88% of scrap tires are reused or recycled into new products.
That's good news considering tires are terrible for the environment.
They don't decompose quickly, they contain toxic chemicals, and they're breeding grounds for mosquitos and other pests.
Most states have laws prohibiting disposing of tires in landfills, and 48 states have some sort of procedure for safely disposing of tires.
Practical solutions for recycling scrap tires include:
Creating fuel from tires
Making rubber pellets to manufacture new products
Re-treading tires
Melting down tires to be used in asphalt mixes
Those uses are certainly excellent ways to reduce the number of scrap tires piled high across the nation, but that's not what this article is all about.
We want to take a look at the more unique, creative, artistic, mind-blowing, why-didn't-I-think-of-that type of ways to reuse scrap tires.
---
Keep reading:
---
---
Scrap Tire Roofing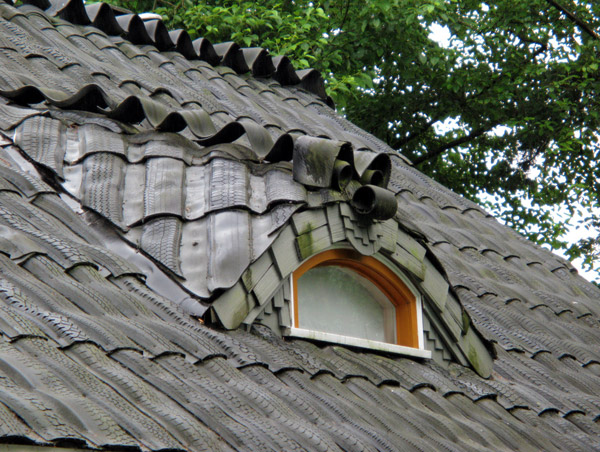 While you may not consider roofing your home with scrap tires, it's a great option for covering outbuildings or playhouses.
Fashion from Repurposed Tires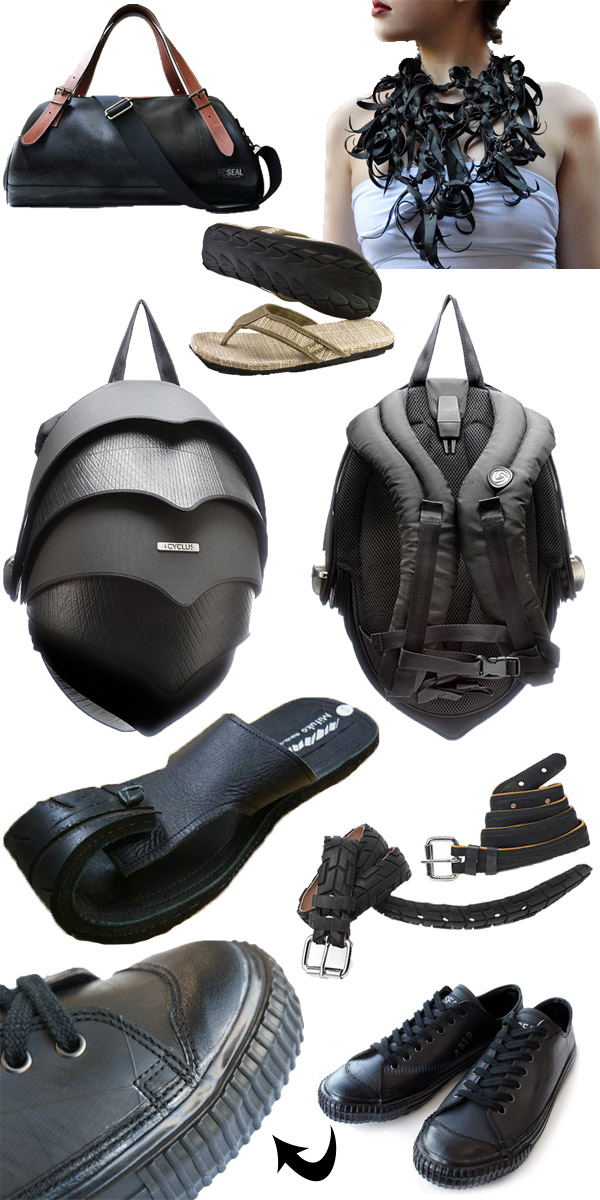 Countless companies are increasing their efforts to use recycled materials, one of which being rubber tires.
The possibilities are endless—buy or try your hand at making your own today.
Scrap Tires for Playtime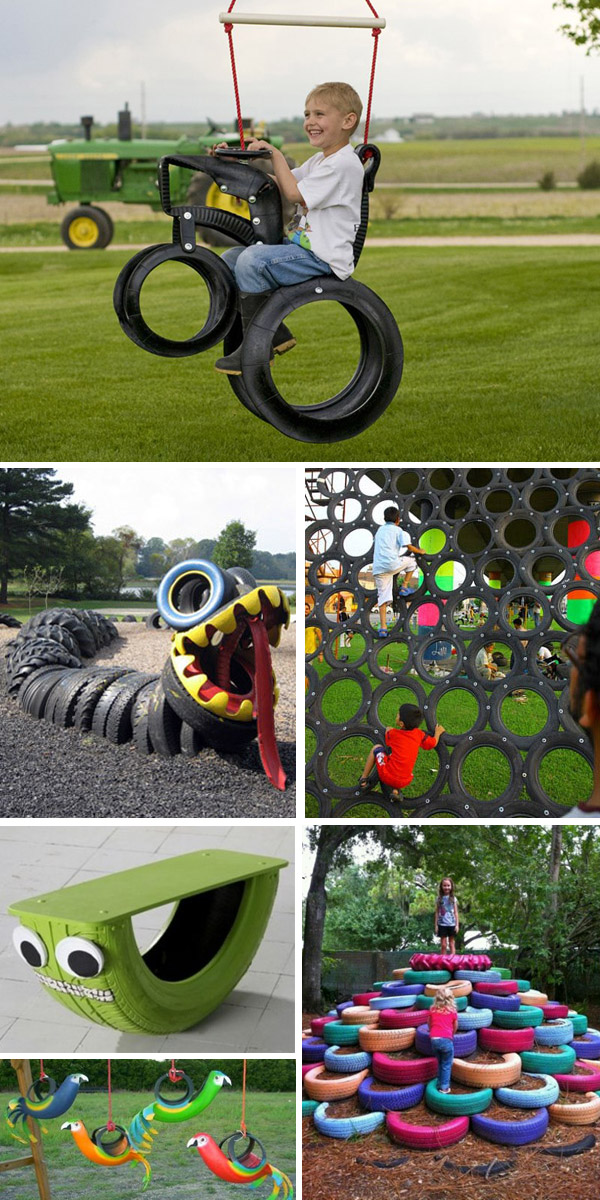 Via: Kaboom, Ripe Green Ideas, Backpackerina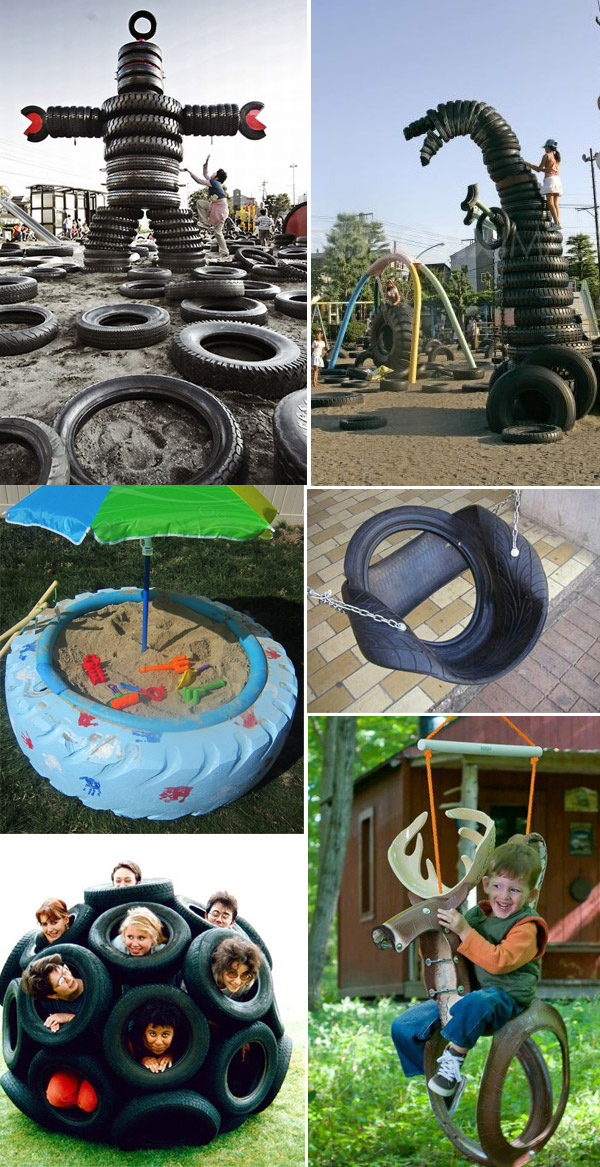 Rubber tires are durable yet soft and relatively pliable, making them great options for building playscapes of all types for both kids and pets.
---
---
Garden and Outdoor Decorating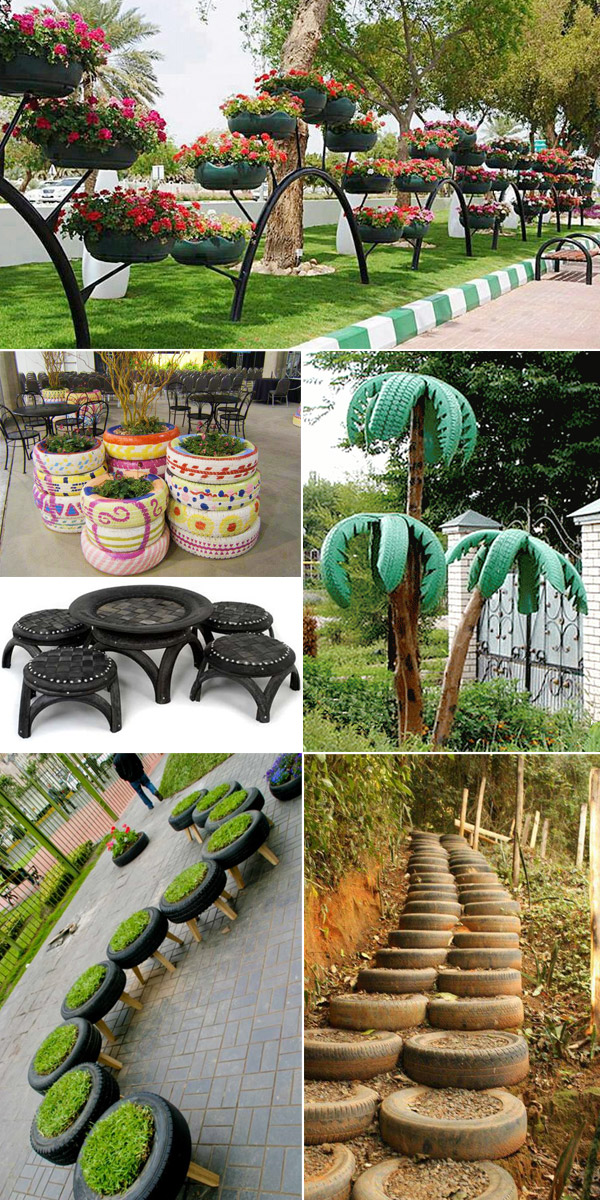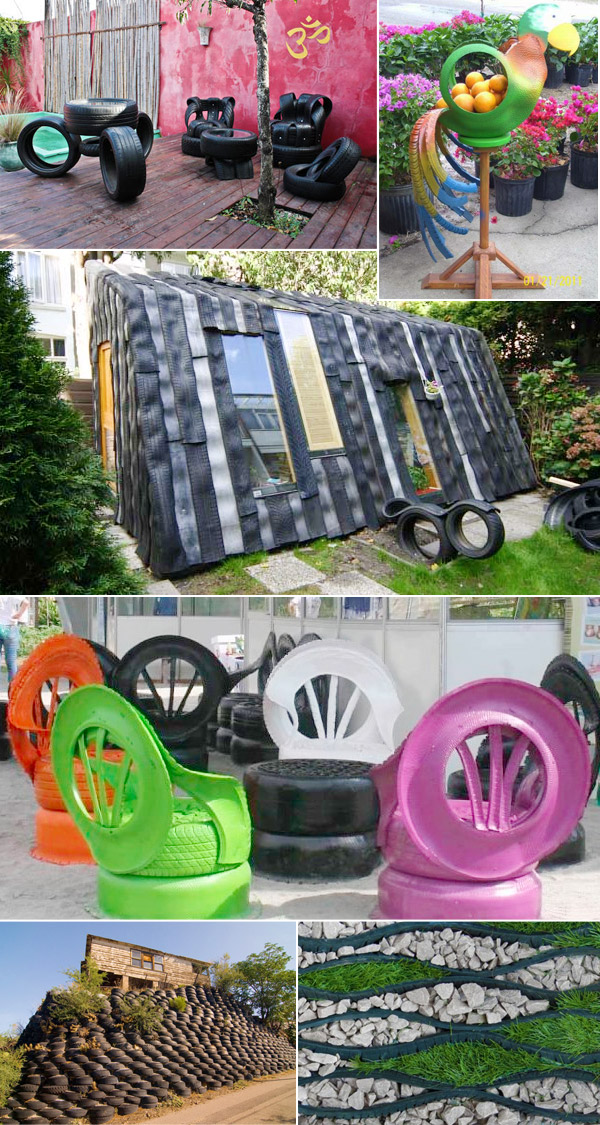 Via: Crooked Brains, RelaxShacks.com, Snappy Pixels, House Logic
One of the most possible uses for old tires is as a container for flowers or plants.
Likewise, they can be repurposed as outdoor furniture or other landscaping features.
---
Learn more:
---
Upcycled Tire Art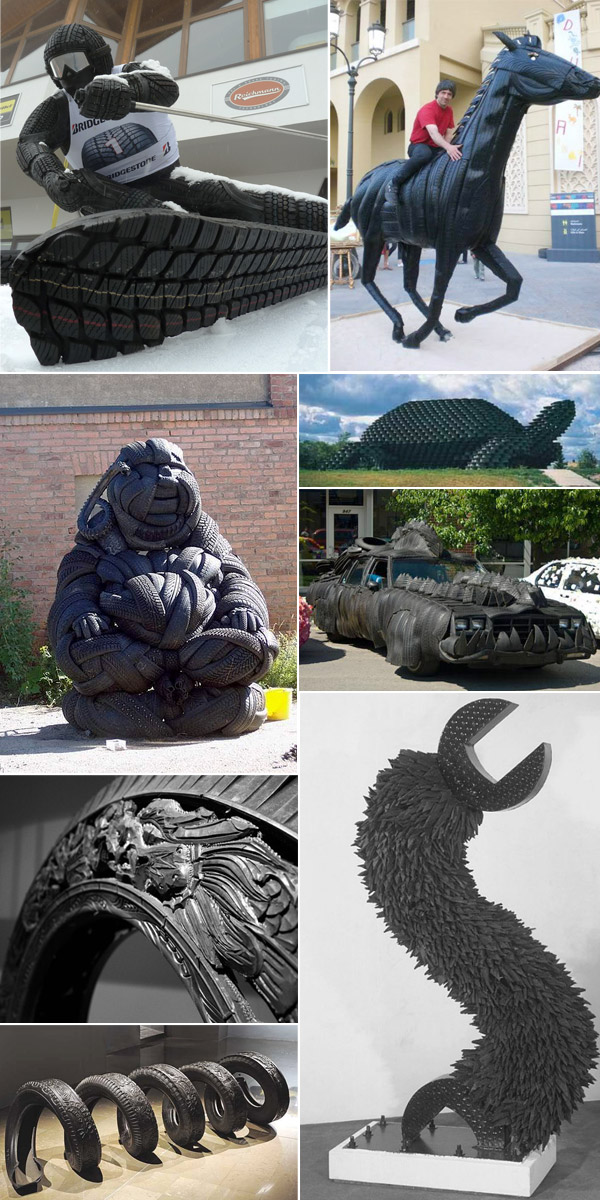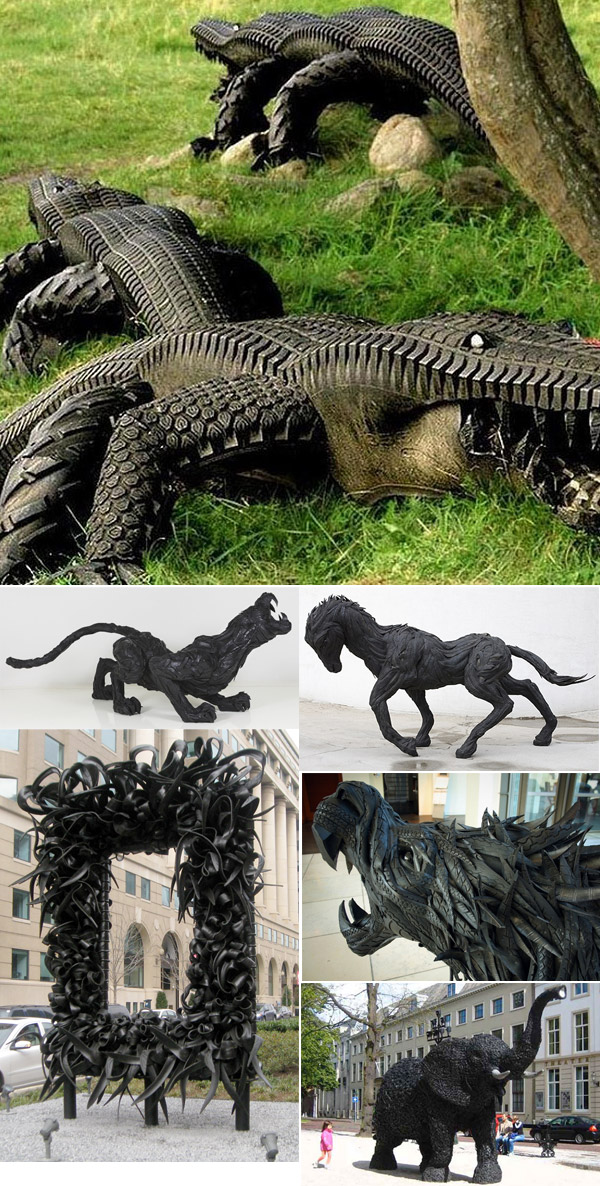 Via: Eric Langert, Yong Ho Ji, inhabitat, Arts Observer, Tire Art, The Throttle
The creative possibilities when repurposing tires as art are truly endless, as shown above.
For the Home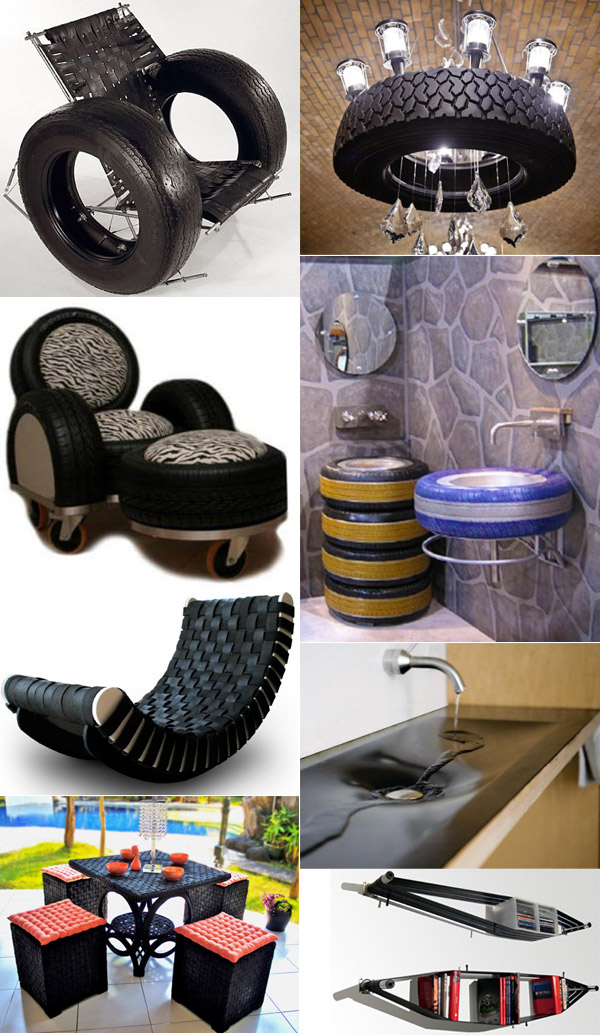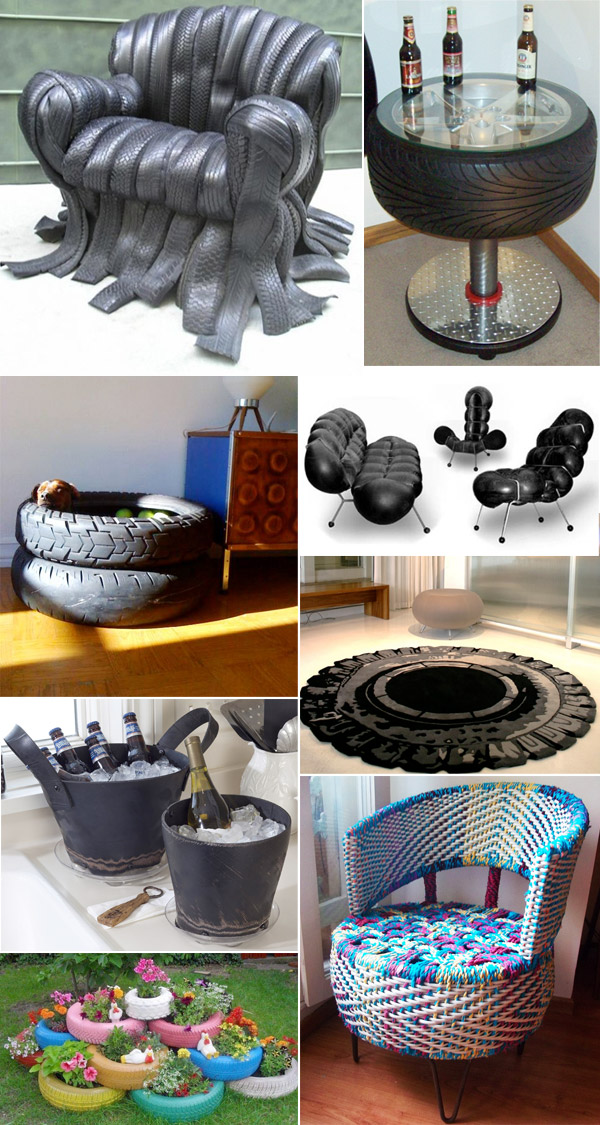 Via: Home Crux, Nest, Green Launches, The Luxury Spot, Design Rulz
Just as tires can be used to create outdoor furniture, they can also be used to create indoor furniture and decor pieces.
---
---
Keep reading: