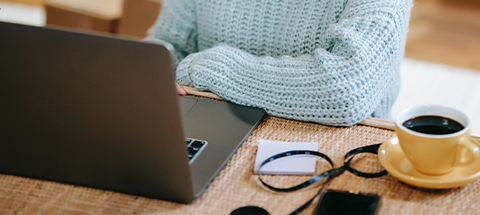 Updated January 19, 2023
When renting a dumpster for recycling purposes, it's important you hire a qualified professional.
Recycling has strict guidelines, and you want to be sure the service provider you rent from follows those rules.
This guide will outline the most important things to look for when using a hauling service for recyclable materials, including:
---
---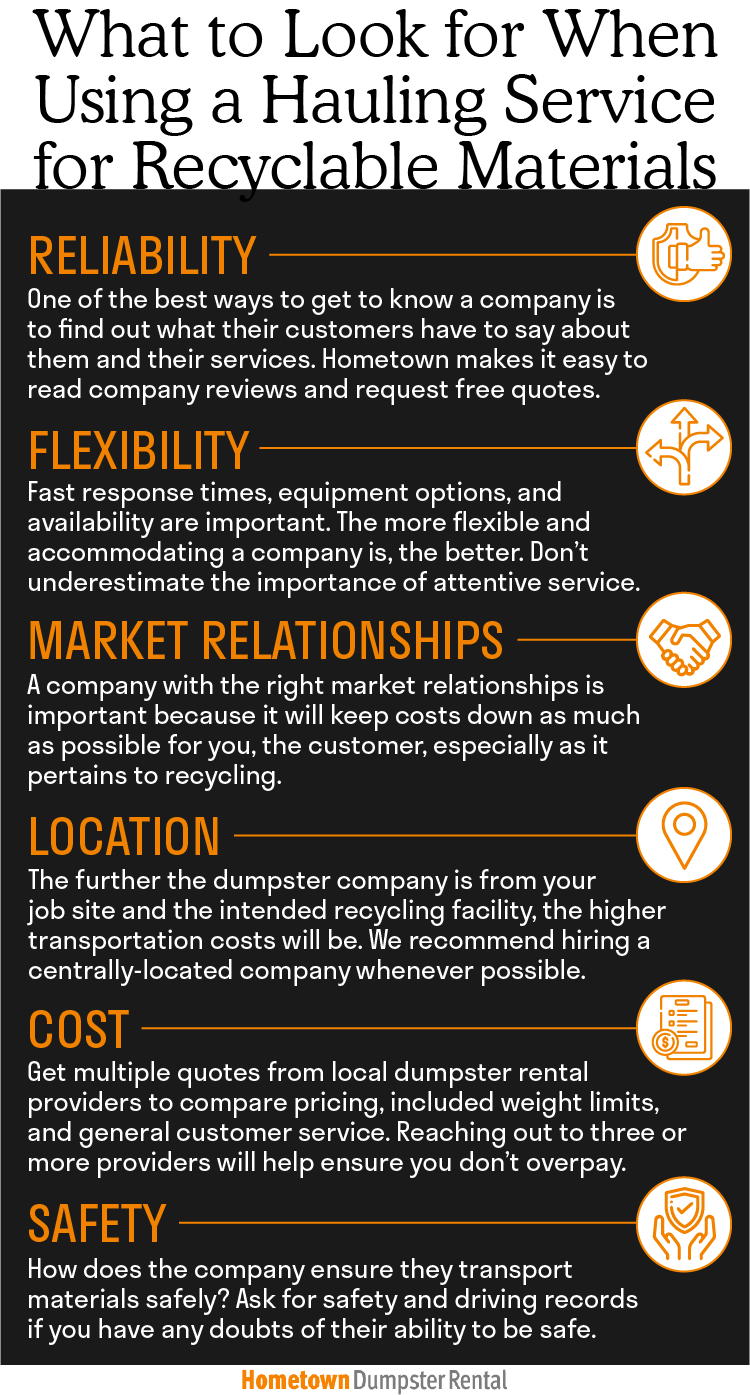 Reliability
Does the company show up on schedule?
Will the company call if they're going to be late or if there are any unexpected issues?
Does the company have limited equipment or back-ups available?
One of the best ways to get to know a company is to find out what their past customers have to say about them and their services.
Hometown makes it easy to read company reviews and request free quotes from one simple source.
Another great resource is asking neighbors, family, or friends who have used similar services in the past.
Flexibility
Does the company have certain types of containers and/or vehicles for different recycled materials?
Do they have the trucks and containers available to meet your recycling needs?
How quick is the company's response time?
The more flexible and accommodating a company is, the better.
Quality customer service should never be underestimated, and the same goes for debris and waste hauling services.
Find out more:
Market Relationships
Are they tied to only one or a few markets, or do they work with many markets?
Will they work with markets that you identify?
Are they able to suggest markets that you didn't know about?
A company with the right market relationships is important because it will keep costs down as much as possible.
Location
Where are they located compared to the job site and to markets?
Longer distance hauls mean higher costs and more possibilities for issues to arise.
Cost
What is their price structure?
Be sure to comparison shop, because pricing varies from one company to the next.
Safety
How does the company ensure they transport materials safely?
Ask for documentation of safety and driving violations if you're unsure of a company's commitment to safety.
---
---
Keep reading: