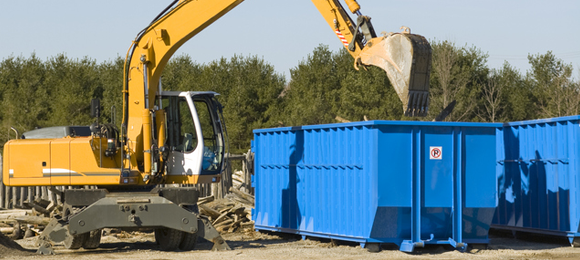 Updated August 1, 2022
Unless you're a seasoned dumpster rental customer, you're probably a little unsure of which size container to rent for your specific project.
If you're thinking about renting a 30 yard dumpster but want to be sure it's the right dumpster for your project, this guide will give you a clear idea of what will or won't fit in a 30 yard container.
30 yard dumpsters are versatile and work very well for medium to large cleanup projects.
Jump to:
---
---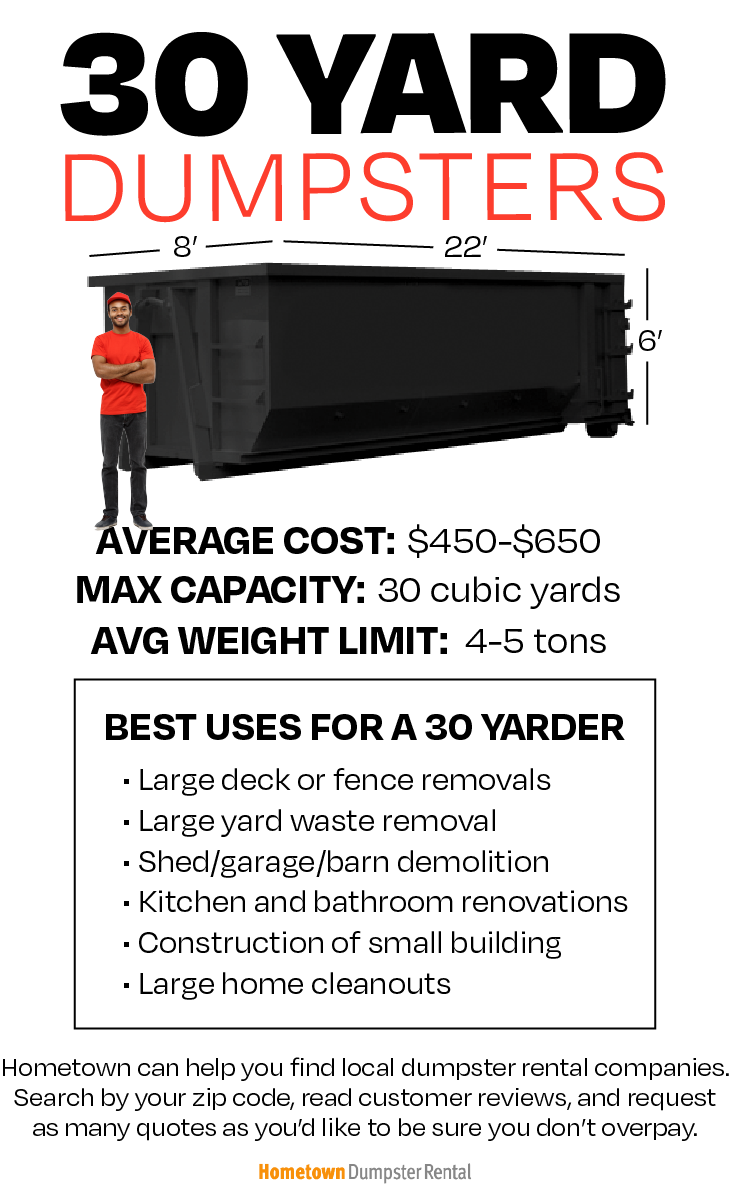 30 Yard Dumpster Overview
30 yard dumpsters are one of the larger dumpster sizes that rental providers offer.
With a maximum capacity of 30 cubic yards, these roll-off containers are typically 22 ft L x 8 ft W x 6 ft H, allowing them to be placed in most residential driveways, construction sites, parking lots, and more.
However, if you have a very tight space that the truck needs to navigate to place the dumpster, you may need to go with a smaller size or have the dumpster placed in the street (if possible).
Likewise, some companies' 30 yard dumpster dimensions may differ slightly from this.
If you're worried about whether or not a 30 yard dumpster will fit on your property, be sure to ask the rental providers you speak to for exact dimensions.
30 yard containers, like most roll-off dumpsters, feature a door at one end that swings open for easy, walk-in loading.
This makes it particularly convenient for carrying or wheelbarrowing bulky or heavy items, like furniture, home appliances, and demolition debris, safely into the dumpster.
---
---
Average Cost to Rent a 30 Yard Dumpster
The nationwide average cost to rent a 30 yard dumpster is about $450-$650.
However, your dumpster rental could cost more or less depending on a number of factors.
Common Factors That Affect Price
Dumpster size
Included weight limit
Local disposal fees and permit fees
Overage fees or other surcharges
Who you rent from
Overage fees vary by rental provider but can range from $60-$100+ per ton depending on where you're located.
To be sure you aren't surprised by any fees, make sure you understand exactly what each rental quote includes.
Ask about any potential additional fees that you could incur for things like:
Going over your included weight limit
Keeping your dumpster longer than your rental period includes
Including a certain type of prohibited debris
Watch this video to see the most common items that are prohibited in most dumpster rentals throughout the U.S.
Always factor in the estimated weight of the debris you plan to load into the dumpster, or explain your project in detail to the providers you speak to, as it can get expensive if you go over the weight limit.
Keep reading:
---
---
Best Uses for 30 Yard Dumpsters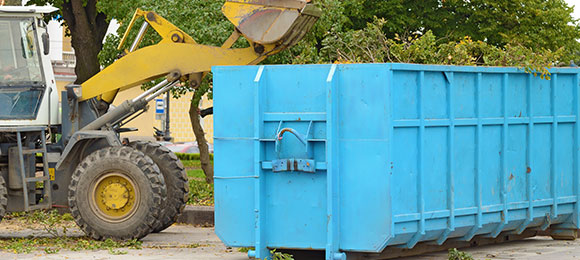 If you have a large project, a 30 yard dumpster could be a great container size for you.
Common Projects That Call for a 30 Yard Container
Garage, shed, or barn cleanouts
Large deck removals
Medium to large roof replacements
Kitchen or bathroom renovations
Large home cleanouts
Small structure demolition or construction
Inground swimming pool removals
Large yard waste removals
Small to medium hoarding cleanups
The different dumpster rental providers you speak to will be able to help you choose the best container size for your specific project.
30 yard dumpsters are big enough for a lot of different projects, but a smaller or larger container may be a more economical solution for your particular project.
For heavy debris, like dirt or concrete, a 10 yard or 20 yard dumpster may be the best option.
Some companies will waive overages for this type of debris and allow you to fill the container to a specified level instead.
For large and relatively lightweight debris, like furniture, household items, or general trash, a 40 yard container may be the better option, as it provides you with more space to fit your items.
Find out more:
Choose the Right Dumpster Rental Provider
To ensure you get the best customer service and pay a fair price, we recommend contacting three or more service providers in your area.
We also advise reaching out to contractors as far in advance as possible.
This will allow you to get the dumpster size you need on the day and time you need it, and it will also ensure that you don't overpay for your dumpster rental.
By getting multiple quotes, you'll be able to compare everything each company includes in the price of their 30 yard dumspter rental.
For example, Company A may charge $450 for a 30 yard dumpster rental that includes 8,000 lbs for a seven-day period.
Company B may charge $500 for a 30 yard dumpster rental that includes 10,000 lbs for a seven-day period.
Company B may cost more upfront, but the additional weight included in your price is almost always worth the $50 price increase.
If you go with the cheaper dumpster and end up going over your 8,000 lb weight limit, you'll have to pay more than $50 in overage fees.
Avoid this issue by reaching out to various dumpster services in your area.
---
---
Learn more: