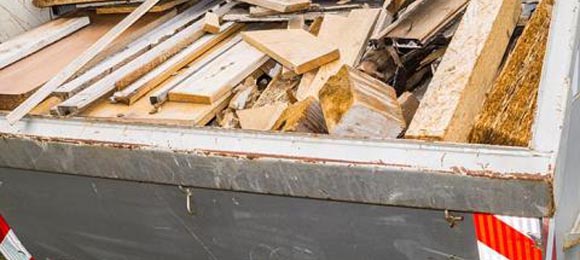 Updated March 2, 2023
We all love a great deal, especially when it comes to spending several hundred dollars to rent a dumpster for a home or business project.
However, going with the cheapest dumpster rental is not always the best option, and may end up costing you in the end.
Cost is certainly one of the most important determining factors when renting a dumpster, but it should never be the only factor.
As the saying, 'You get what you pay for' goes, it's uncommon that the lowest price will get you the best service or overall experience.
This holds true with dumpster rentals and is why we recommend taking everything into consideration when choosing a dumpster provider.
Taking costs, weight, availability, and customer service into consideration will help to ensure you have a smooth and stress-free dumpster rental experience.
Jump to:
---
---
Be Aware of Hidden Fees
The lowest advertised dumpster price in town may simply be the company's base rate.
There may be additional fees added on after your dumpster is hauled away, which is why it's so important to read the fine print.
Potential hidden fees to be aware of include:
Mileage and/or fuel surcharge
A per-ton fee (Some companies charge a base rate + a fee per ton of waste)
Overage fees when you go over your weight limit
Additional fees for the type of debris
Daily fees if you go over the rental period
Permit fees if the dumpster is placed in the public right-of-way
Taxes
Ensure you understand all cost factors involved and get rental details in writing.
Compare the all-in costs when choosing which dumpster rental company to rent from.
Ask Dumpster Rental Providers the Right Questions
Before contacting dumpster companies, have an idea of what information you need from them, like the rental cost, weight limit, rental period, potential overage fees, and more.
Here are some questions you should be prepared to ask each provider you speak to:
What size dumpster do you recommend for my project, and is it available when I need it?
Can you accommodate my project schedule?
How flexible are you with rental periods?
Do you protect the driveway or surface where the dumpster is going to be placed?
How much weight is included in the price?
What's the cost (per ton) for going over this weight limit?
Which payment types are accepted?
Do you have the ideal container size available for the job at hand?
Having all the right information is key to ensuring you rent the right dumpster—from the right provider—for you.
Learn more:
Here's What We Recommend
1. Overestimate the Debris You Have
It's important to always over-estimate the amount of debris a project will generate.
Likewise, go with the slightly larger dumpster if you're on the fence with which container size to choose.
Although the upfront cost is a little higher, it can save you money in the long run.
Going over your weight limit adds up quickly and it's much more common to underestimate the amount of junk, trash, or debris your project will produce, which can easily end up doubling your disposal costs before you know it.
2. Get Quotes from Multiple Providers
We recommend getting quotes from 2-3 providers.
When doing so, ask questions of the dumpster rental company to determine if they are a good fit for your project.
Research each company, read their customer reviews, and determine if they can provide adequate services.
If there's any concern about whether a dumpster rental company will meet your needs, cross them off your list, even if their dumpster pricing is the cheapest.
Ensure a positive experience when renting a dumpster by doing your due diligence and not getting distracted solely by cost.
Hometown makes it quick and easy to compare local dumpster rental companies.
By filling out our single quote request form, you can select up to 3 local dumpster providers in your area to get quotes from so that you can not only compare price, but customer service and availability as well.
---