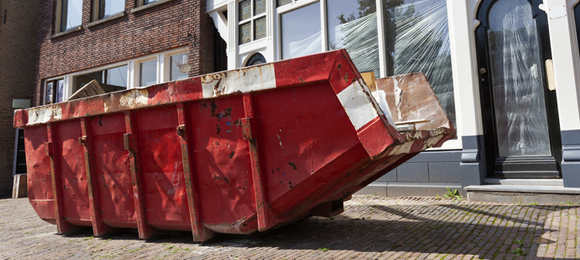 Updated January 19, 2023
How is it possible that—in some cases—spending $300 to rent a 20 yard dumpster is a more cost-efficient option than renting a 10 yard dumpster for $250?
The math doesn't seem to add up but this scenario can, and does, happen.
The key is looking beyond the booking cost of the dumpster and taking a closer look at weight limitations.
It's easy to see the base price of a dumpster and make your decision based on that information alone, but it's a mistake that could cost you time and money in the end.
Start by estimating the amount of junk, waste, or debris as accurately as possible.
The key to renting the right dumpster for the job is estimating the type and amount of debris as accurately as possible.
In this article, we'll go over:
---
---
How to Accurately Estimate What Size Dumpster You Need
If you have trouble estimating the amount of debris you have to dispose of, a local dumpster rental company is a great resource to turn to.
There are plenty of resources out there to help you estimate your disposal volume yourself, like this in-depth dumpster rental sizing guide.
TIP: One cubic yard is equal to a 3x3x3 ft volume of space—roughly the size of a standard-size kitchen stove. (See image below.)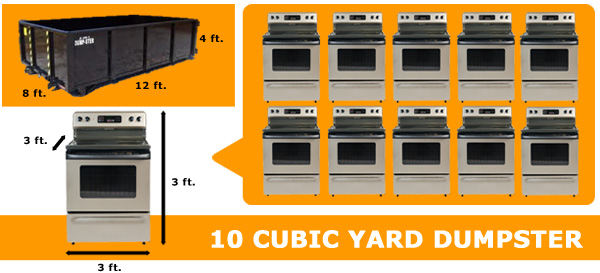 If you estimate the load to be anywhere from 3 - 6 cubic yards, a 10 yard dumpster makes sense.
See the chart below for some examples of dumpster size recommendations for various projects.
What should you do if your debris estimate is 8, 9, 10 or 11 cubic yards?
The mistake some people make is trying to get by with renting a 10 yard bin to cram 10 yards of debris inside.
While this may not be an issue in all cases, there are certain situations where this scenario can lead to problems.
Potential Problems Caused by Choosing a Dumpster that's too Small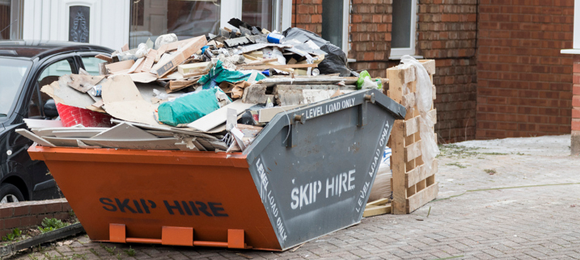 When you try to save a few bucks by going with a smaller dumpster than what the debris estimates tell you, it can cause headaches in a handful of ways.
Renting a dumpster that's too small for the job could force you to pay more than the original price you were quoted or end up extending the amount of time it takes to complete your project.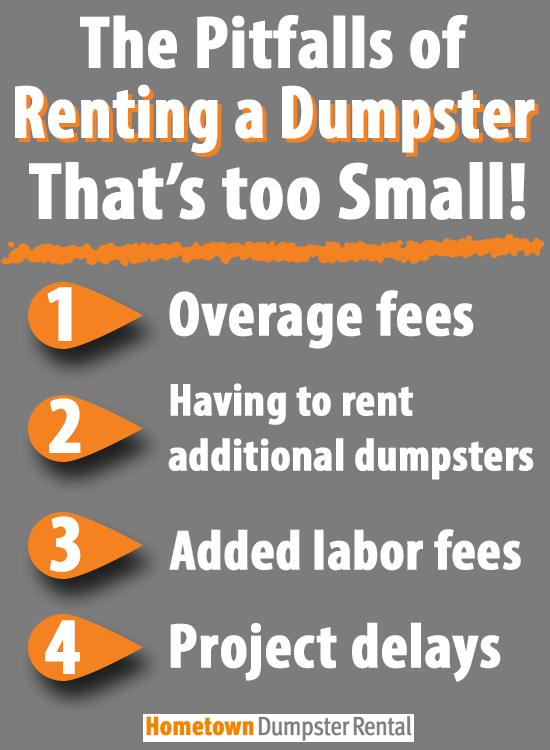 1. Overage Fees
You'll pay overage fees if the weight of the load exceeds the stated weight allowance.
Overage fees can cost $100+ per ton in some markets, with the average national cost around $75 per ton.
These fees can add up fast, especially if the debris is dense and heavy.
2. Having to Rent Additional Dumpsters
Another scenario that is sure to cost more and extend the time needed to complete the job is the need to rent additional dumpsters.
Not only can this easily increase your final cost by hundreds of dollars, but the time needed to arrange another dumpster delivery is sure to slow down the progress of your project.
3. Added Labor Fees
If the truck driver picking up your rental has to unload some of the debris to conform to local transport safety laws, you may incur additional fees for the added labor you've caused.
Not only does this slow down the rental company's schedule for the day, but you're then forced to come up with a disposal solution for the leftover waste.
4. Project Delays
Waiting on additional deliveries, coming up with a solution for leftover debris that couldn't fit in your container, and allotting time for multiple dumpster pickups can all lead to delays in your project.
If you're not in a time crunch, these delays may not inconvenience you in any way, but if it inconveniences the company you're renting from, this may reflect the final bill you receive for these services.
A Quick Look at Recommended Dumpster Sizes
Anytime you're on the fence as to which size dumpster to rent, go with a size larger than you think you'll need to finish the job.
In many cases, you'll find that the amount of debris generated during a project (renovation, demolition, construction, etc.) is greater than originally estimated.
The "extra" container volume provides a buffer zone to be sure the dumpster is not overfilled.
Use the list below as a reference in determining the ideal dumpster size based on different scenarios...
Whole-home cleanout (25-35 yards of debris): 30-40 yard dumpster
Roof shingles (1,500 sq ft roof = 2.25 tons): 15-20 yard dumpster
Yard debris (2 yard = 4 tons): 10 yard dumpster
Living room furniture set (6-8 yards): 10-15 yard dumpster
Kitchen renovation (10-15 yards): 15-20 yard dumpster
Garage or attic cleanout (8-15 yards): 15-20 yard dumpster
Light demolition (10-20 yards): 20-30 yard dumpster
Hopefully, these general guidelines will help you narrow down the dumpster size that will work best for your particular needs.
As previously mentioned, the most accurate and best way to determine the ideal dumpster size for the job is to contact a local dumpster rental company in your area.
---
---
Keep reading about dumpster rental: