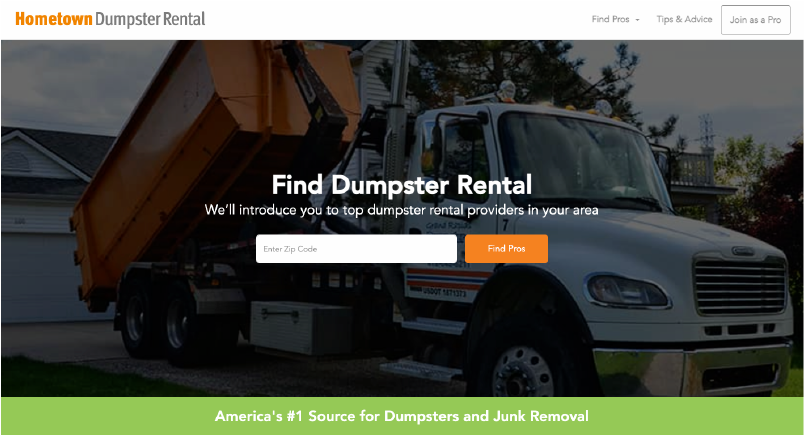 Updated March 13, 2023
At Hometown, our quote request form simplifies the process of getting free estimates from local dumpster rental service providers.
You can select your own service provider, or Hometown will match up your request to the right local experts for you. Either way, we make getting quotes fast and easy.
We'll ask you a few questions about your project, including...
What you are disposing of
Where you need the dumpster delivered
Whether the dumpster is needed for residential use or commercial use
When you need the dumpster delivered
How many quotes you'd like (We recommend selecting "Up to 3" to allow yourself the best comparison of dumpster sizes, availability, pricing, and service.)
Note: We never share or sell your data. We only use your project details to help connect you to the right local dumpster rental companies and to follow up on your satisfaction level. That's it.
Once your request is submitted, you'll receive a text alerting you when a service provider accepts your request and agrees to provide a quote.
The company will then follow up with you directly to provide or set up a quote.
There's no obligation to hire.
Compare the customer service and quotes you receive. If and when you're ready, rent a dumpster from the company you like the most.
---
---
Read on: