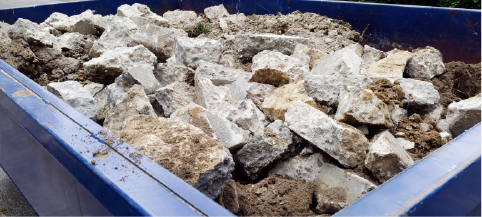 Updated March 22, 2022
When renting a dumpster, it's important to be aware of potential overage fees.
In this guide, we'll discuss what dumpster overage fees are, how much they typically cost, and how to avoid them.
Jump to:
---
---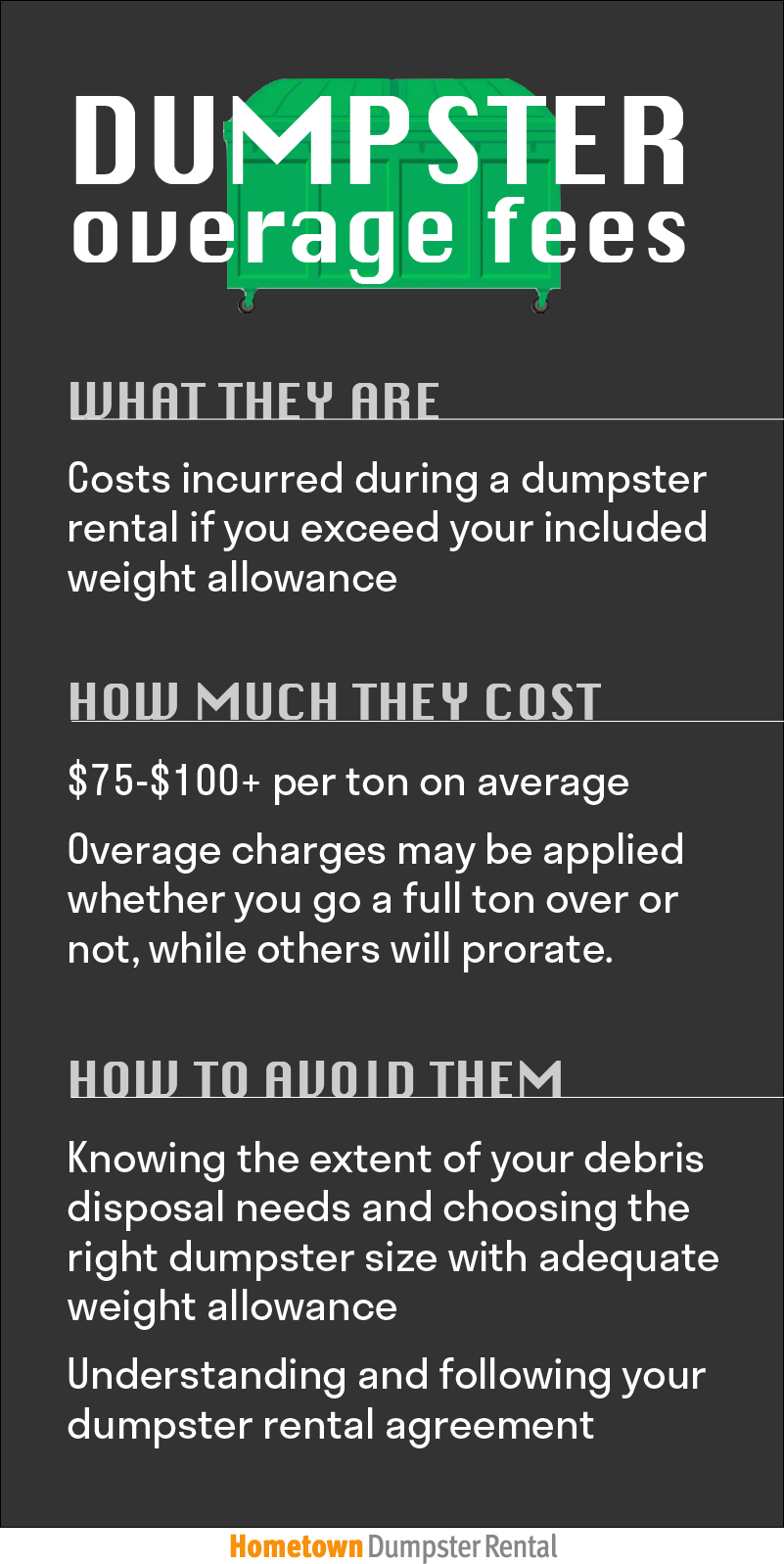 What Are Overage Fees?
Overage fees are the costs incurred during a temporary dumpster rental for not following the rules of the dumpster agreement.
These additional fees can easily be avoided if the proper care is taken.
When renting a temporary dumpster, a specific amount of weight is included in your price.
For example, a 10 yard dumpster weight allowance is 2 tons (4,000 lbs) on average, although dumpster weight allowances often vary from company to company.
This means that, in this situation, if you fill your 10 yarder with more than 2 tons of material—which would be easily done with heavy debris, like concrete, brick, roofing shingles, or soil—you'll have to pay an overage fee.
Dumpster weight overage charges can only be assessed after your debris is weighed at the landfill, so if you're not paying attention to the weight and materials going into your dumpster, you may be surprised when you have to pay more for your rental than your initial quote.
If your debris weighs more than the amount of weight included in your dumpster rental agreement, you will receive an additional charge for the extra weight.
Learn more:
How Much Do Dumpster Overage Fees Cost?
Overage fees vary by company but typically range from $75-$100+ per ton.
Oftentimes, this overage charge is applied whether you go a full ton over or not, while others will prorate their overage fees.
For example, let's say you rent a company's 20 yard dumpster with a weight allowance of 7,000 lbs (3.5 tons) for $400 and a $100 per ton non-prorated overage fee.
You rent the dumpster, fill it up with your debris and junk, and call the company to pick it up and take it away.
Later, you see that you are being charged $500 because your debris ended up weighing in at 4 tons at the landfill (1/2 a ton over your weight allowance).
How Do I Avoid Overage Fees?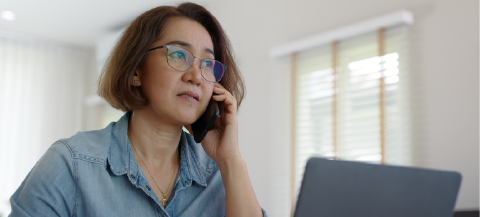 Understanding and following your dumpster rental agreement is how you can avoid dumpster overage charges.
This typically starts by having a good understanding of your project and debris removal needs when reaching out to companies, allowing you to choose the right dumpster size with an adequate weight allowance.
If you abide by your dumpster rental rules and conditions, your final bill should reflect your initial quote.
Find reputable dumpster companies with Hometown—it's easy!
Find local companies near you and request free dumpster rental quotes to compare pricing.
The more quotes you get—we recommend getting three or more when ever possible—the more likely you are to find the right size dumpster, with the weight allowance you need, at the best price.
---
---
Keep reading: