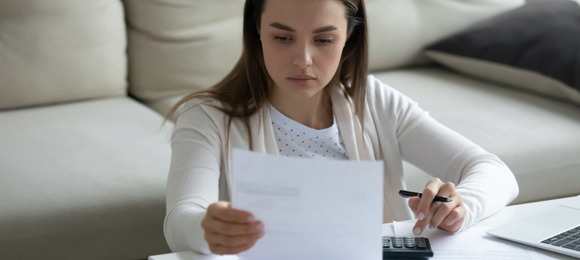 Updated August 31, 2022
Renting a dumpster is a great way to get rid of large amounts of trash or debris, but you're likely wondering how much it will cost you.
Every company is different, but even after you've agreed to a quote that fits your budget, there are a number of factors that can affect the cost of your dumpster rental.
At Hometown, we understand the importance of planning and budgeting for your home improvement projects, which is why we've compiled everything you need to know about cost variations for dumpster rentals.
The average cost to rent a dumpster is anywhere from $300-$500, but the cost you will pay depends on a number of factors.
We'll go over what affects the cost of dumpster rental:
---
---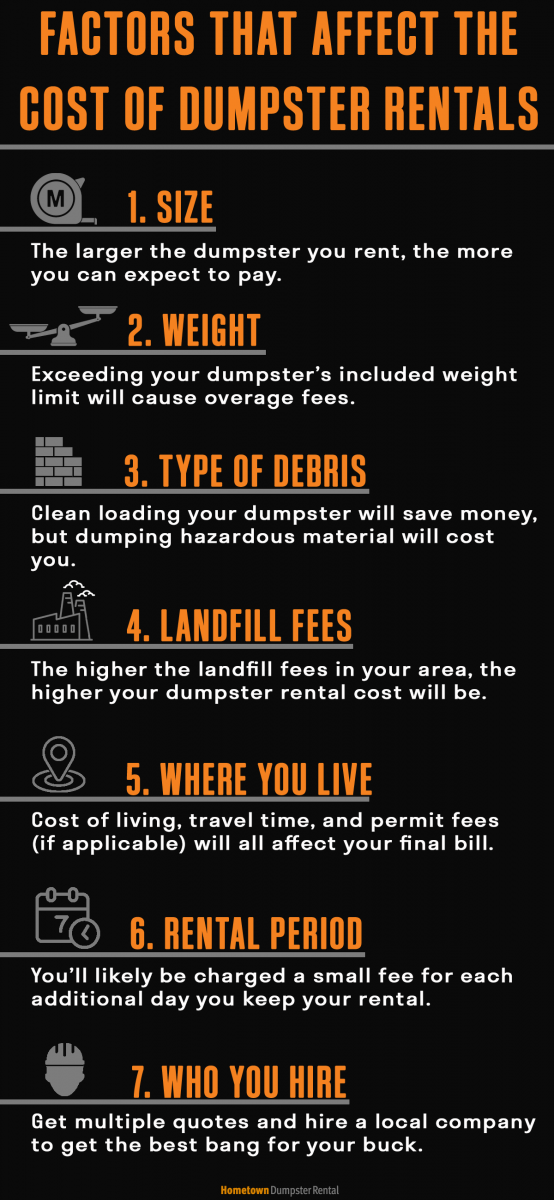 Size
The most obvious factor that will affect the price you'll pay for a dumpster rental is the size of the dumpster you choose.
Dumpster sizes are measured by their cubic yardage, and the most common sizes are 10 yards, 20 yards, 30 yards, and 40 yards.
A very costly mistake that many dumpster rental customers make is underestimating the amount of space their project will require.
Opting for a dumpster that is smaller than you need will require you to rent an additional dumpster, which will end up costing you more than renting one dumpster of a larger size.
For example, say you rent a 10 yard dumpster for $300, but after loading your dumpster, realize that you still have another 10 yards worth of items to be disposed of.

In this scenario, renting another 10 yard dumpster for $300 to finish your project means that you paid double the price you were expecting to.

If you had rented a 20 yard dumpster at the average cost of $400, you would have saved a couple hundred dollars.
Continue reading:
Weight
Most dumpster rentals have an included weight limit in their base price.
Exceeding that included weight limit will have overage fees per additional ton that you add to your dumpster.
These overage fees can add up quickly, especially when disposing of heavy material like brick and concrete.
Overage fees vary from company to company, but the average cost is $60-$100 per additional ton.
Much like the size of dumpster containers, underestimating the weight of your debris or garbage can be a costly error that can be avoided by renting a larger dumpster than you think you'll need.
Giving yourself additional space also comes in handy when unexpected hiccups happen during your project, like realizing you need to replace your drywall halfway through your renovation.
Read more:
Type of Debris
When getting dumpster rental quotes from different companies in your area, be sure to be as detailed as possible when describing the type of material you'll be putting in your dumpster.
Many companies will offer discounted rates to dumpsters that are "clean loaded," meaning that they are only used for one type of recyclable construction material, like shingles or concrete.
Because recycling is a cheaper disposal method than dumping at the landfill, the savings incurred by the dumpster rental company get passed down to you.
You can also expect a much higher rental cost if you put unauthorized material into your dumpster.
There are standard types of household hazardous waste that are typically banned from being dumped in landfills, causing dumpster rental companies to also ban them from their rentals.
Ignoring these rules will not only get you higher fees on your final bill but could have the potential to get you ticketed and fined, depending on your jurisdiction
Keep reading:
---
---
Landfill Fees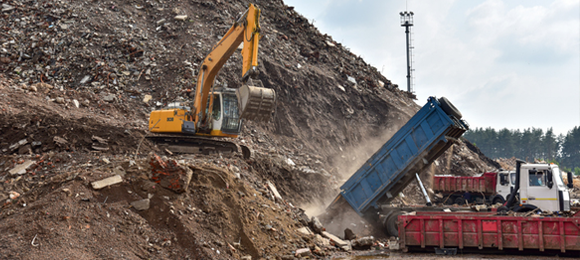 The landfill fees near you will have a huge impact on what is considered a competitive dumpster rental price in your area.
Dumpster rental companies are charged by landfills based on weight, and the weight landfills charge per ton is indicative of the cost of living (COL) in that particular area.
The national average landfill tipping fee in 2020 was $53.72 per ton, but can be as high as $140 per ton in places like New York City.
Where You Live
Where you live will come into play in other ways than just landfill fees.
If you live off the beaten path and it takes a significant amount of travel time to get to your location, it's reasonable to assume that you could be charged more than someone that lives within a few miles of the same rental company.
It's also important to keep in mind that depending on where you live, you may need to place your dumpster in a public right of way, which will likely require a permit.
Usually, dumpster rental companies will apply for and receive the appropriate permits on your behalf, but any fees that they incur for these permits will be passed on to you.
Learn more:
Rental Period
The standard length of a dumpster rental is one week.
This can usually be amended but will depend entirely on the rental company's policies.
If you only need a dumpster for a day, it's worth asking if you can have a discounted rate for a quick turnaround time.
If you need to extend the length of your rental, that can usually be accommodated for a modest fee of $10-$20 per additional day, on average.
Continue reading:
Who You Hire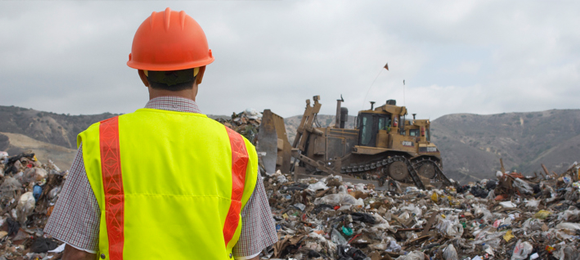 Who you hire matters when it comes to the price of any service, and dumpster rental is no different.
National waste management companies tend to charge more for their dumpster rentals than small, locally-owned companies.
Beyond just that, no two companies are made the same.
Some companies have larger operations, which require higher expenses, and other companies have less overhead fees than others.
Not to mention, you never know when a business might be running a promotion.
It's not uncommon for companies to give senior or military discounts, or to decrease pricing during their slower months.
For these reasons, we highly recommend contacting at least 3 locally-owned companies for a dumpster rental estimate.
Not only will this help you find the best price point, but it will also ensure that you get great customer service, too.
Hometown makes it easy to request free dumpster rental quotes from service providers near you.
---
---
Continue reading: