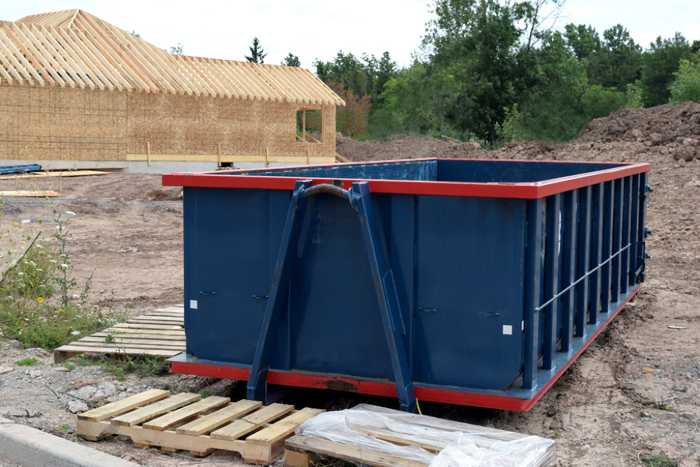 Updated March 13, 2023
Save on dumpster rental costs by shopping around for the best price. Competition is a beautiful thing for consumers in a capitalistic society, and this certainly applies when renting a dumpster from a local waste hauler.
Get quotes from three or more dumpster rental companies whenever possible to ensure you pay a fair price for quality customer service.
Dumpster rental companies compete for your business.
Your city or town likely has several options when it comes to renting a dumpster.
This may include the company that handles your weekly trash removal service, as well as other big name companies (e.g., Waste Management), and other local small businesses that specialize in dumpster rental and/or junk removal services.
Consider a smaller, locally-owned trash removal business when renting a dumpster.
Why? Oftentimes you can get better service, schedule flexibility and lower prices.
At Hometown Dumpster Rental, you can compare dumpster rental companies both large and small, established and new.

Find the one that will work best for your needs by browsing local companies near you, reading customer reviews, and contacting multiple dumpster rental service providers for quotes.
---
---
Get the Best Price for Your Dumpster Rental
Be sure to get quotes from multiple waste haulers, as prices can vary quite a bit.
Getting multiple quotes also allows you to compare the different companies in terms of which containers sizes they have available, delivery and pickup schedule, and evaluate if it is all a good fit for your project.
There's more to choosing a dumpster rental provider than simply choosing the one with the lowest prices. (More on that later.) But realize that by getting quotes from multiple companies, you can many times save 10% or more by doing the extra work.
The cost of renting a dumpster varies by container size, location, and other factors.
A 20 yard dumpster rented for a 7-day period will generally cost in the $350 to $450 range, though it may be more or less in some cases. Finding a 5% or 10% savings can be a significant savings if you take a few extra minutes to check the rates of several local haulers in your area.
Keep reading:
Simplify the Dumpster Rental Process with Hometown
We make it easy to search for local dumpster rental companies and get quotes from multiple providers.
We publish customer reviews that allow you to compare local service providers before choosing which to get quotes from.
Call dumpster rental companies directly or request a free quote online with Hometown Dumpster Rental. Search by city to find local dumpster rental, junk removal, and commercial dumpster service providers.
---
---
Consider Other Aspects of Service
While costs are certainly an important driver in choosing a dumpster provider, don't make the mistake of choosing a company based on rates alone.
Service and reputation matters! Read online reviews here and other sources online, or ask your neighbors about waste haulers they may have used in the past.
A dumpster provider that shows a pattern of being late or rude to customers, even if their prices are the lowest in town, is not a good choice.
Get quotes from reliable, reputable dumpster companies that show a proven track record of great service, even if their prices may not be the lowest you find.
Key factors to consider in choosing a dumpster rental provider:
Reputation (ask around and read online reviews)
Time in business
Container Options (Do they have the size for your project?)
Pricing
Flexibility (Can they work with your project timeline?)
Get Started
Hometown makes it easy to get started finding the right dumpster rental provider for your project.
Click over to our Dumpster Rental page and enter your zip code. We'll provide a list of dumpster rental providers serving your area.
Get to know more about each company, read customer reviews, and request quotes from as many companies as you'd like.
---
---
Learn more: