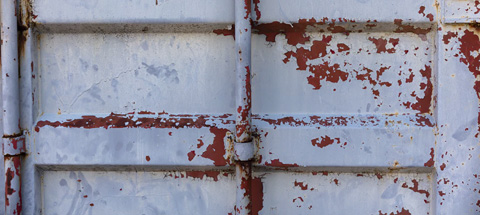 Updated February 10, 2023
If you're considering renting a dumpster for the first time, you're probably wondering how long dumpster rentals typically last.
You don't want to be rushed to fill the dumpster in less time than you need, but you don't want a huge dumpster sitting on your property longer than needed, either.
This is why planning ahead is key.
This quick guide will answer common questions regarding dumpster rental durations to help you make the most of your dumpster rental.
Jump to:
---
---
What Are Standard Dumpster Rental Lengths?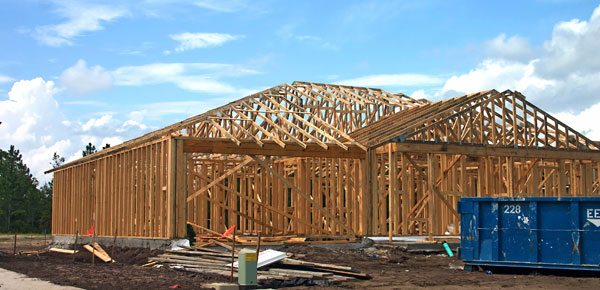 The most common length of a dumpster rental is one week, which can mean a business week (5 days) or full week (7 days) depending on who you rent from.
While 5-7 days is the average length to rent a dumpster, most companies offer flexible scheduling tailored to your needs.
Shorter dumpster rental lengths, 1-3 days, are becoming increasingly more popular, especially during the busy season.
For contractors or those with long, ongoing projects, some dumpster companies will you allow you to book a dumpster for multiple weeks at a time.
Or, they may allow you to keep the dumpster as long as it's needed, charging you for each additional day until you call to have them come pick it back up.
Find out more:
How Long Should My Rental Period Be?
Try to estimate how long your project will take as accurately as you can.
It's much more common for projects to run over schedule than it is for them to be wrapped up faster than your projected timeline.
Giving yourself an additional day or two to account for bad weather or other roadblocks that may occur can save you the headache of being rushed to complete your project in the final hours of your rental.
By breaking down the project into days or hours, it becomes easier to accurately estimate how long it will take to finish the work itself.
If you have a dumpster on-site from the start of the project as a way of managing the debris, you will probably need a longer rental period and should opt to rent from a company that allows you to extend your rental length easily as needed.
If you don't need the dumpster right away or during the entire project, choose a drop-off day when you're ready to start loading the dumpster.
If the disposal portion of the project can be completed in a single day, we recommend looking for a company willing to offer a 1 to 2-day rental.
In some cases (not all), you can score a discounted rate for shorter rental periods, especially if dumpsters are in limited supply during busy times of the year.
When reaching out to different providers for dumpster rental quotes, be sure to ask them what rental lengths they offer and whether or not they offer discounts for short-term rentals.
Keep reading:
How Do I Avoid Overage Fees?
Dumpster rental companies are typically flexible in their rental periods, but keeping the dumpster longer than what's included in the base price will likely incur additional daily fees, usually in the $15-$25 per day range.
We always advise staying within the dumpster company's standard rental period to avoid paying daily overage charges that get added onto the base rate.
If the cleanup is part of a long-term project, negotiate the total rental cost upfront rather than winging it day-by-day.
By negotiating a longer rental period upfront, the dumpster rental company is likely to provide a better rate.
For example, a cleanup that takes 10 days longer than expected could tack on an additional $200 to the base rate of the dumpster ($20/day x 10 days).
In some cases, that could double the total cost of the rental.
When calling dumpster rental providers, it's important to ask them how many days are included in the rate you're being quoted.
At Hometown, we advise reaching out to at least three different rental providers to ensure you get the best price for the rental length and dumpster size you need.
Local providers tend to offer the best customer service, flexible rental durations, and best pricing, so get quotes from these types of small companies first.
Hometown makes it easy to get free quotes from locally-owned and operated dumpster companies that service your zip code.
Our single quote request form can be completed within minutes and sends your disposal needs to up to 3 local providers in your area.
You'll be able to compare pricing, customer service, and availability to find the company that offers dumpster rental durations that perfectly suite your project needs.
---