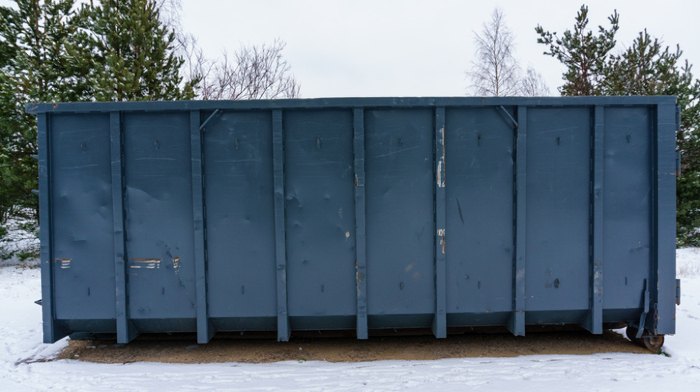 Updated September 13, 2021
The annual slow season for waste hauling and junk removal companies offers a great opportunity for consumers and businesses looking to finish renovation projects, cleanouts, construction, demolition projects, and more.
The late-fall and winter months are generally a slower time of year for waste hauling companies. This is particularly true in northern parts of the country when the weather makes it more difficult to complete major projects.

Areas of the country with moderate climates year-round don't always have these annual slow downs, although this may vary by city and geographic location.
---
---
Benefits
There are several key benefits to renting a dumpster or hiring a junk removal company for a project during the off-season:
Availability - With fewer customers booking dumpsters/services, waste haulers have more dumpsters available.
Flexibility - Waste haulers are often able to better meet your timeline needs since they have more availability.
Service - For the simple fact that waste haulers are not as busy during this time of year, you may receive better, more attentive service.
Price - Although there's no guarantee, dumpster and junk removal companies may be more willing to negotiate on price just to earn your business.
Project Ideas
With more time spent indoors, winter is a great time to tackle renovation or remodeling projects. Other indoor projects include: Basement/Attic cleanouts, paint, new flooring, new appliances, and more.
If the weather is poor outside, you can still get things done inside!
Plan out the project well in advance in order to ensure its success. Proper planning reduces the risk of delays with the project itself and with the cleanup.
We suggest calling several dumpster rental or junk removal companies for quotes at least a week in advance of your project.
Keep reading:
Key Considerations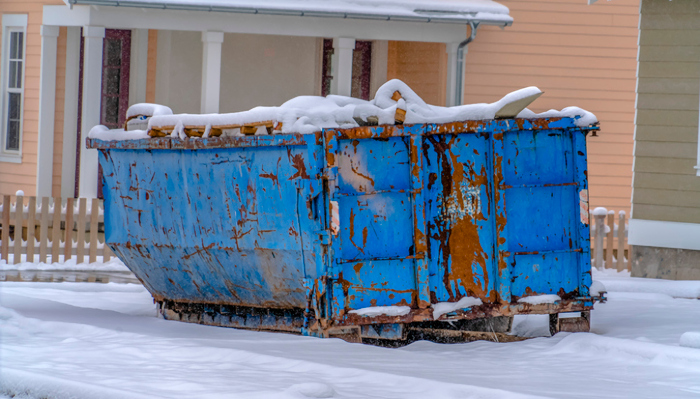 Weather can influence delivery of a dumpster or influence a junk removal pickup. This can be tough to avoid, although it's a good idea to not schedule a dumpster drop off when a blizzard or ice storm is in the forecast near or on the projected service date.
Your best bet is to keep in touch with your waste hauler prior to the service day to know in advance if the weather is likely to cause any delays.
Also be sure to prep the site for dumpster delivery. Ensure there is access to the dumpster drop-off site. This may include moving other vehicles out of the driveway, shoveling deep snow, clearing the drop-off site of debris, etc.
Keep the area around the dumpster salted during snowy and icy conditions to ensure your safety.
Finally, cover the dumpster with a tarp during heavy snow and rain storms to minimize the risk of exceeding your dumpster weight allowance. Not doing so could add a significant amount of weight to the debris inside the dumpster and could wind up costing you in overage fees should you exceed the weight allowance.
---
---
Find out more: