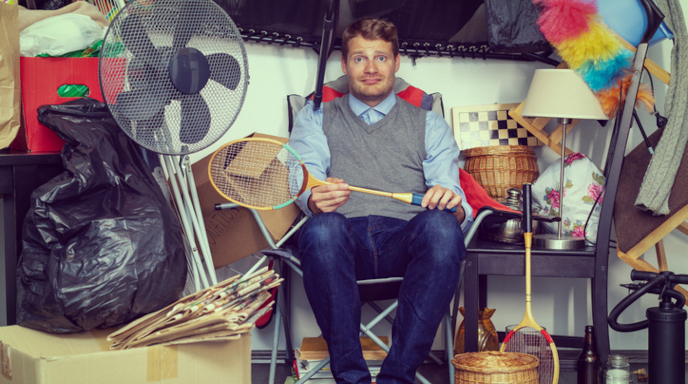 Updated May 22, 2023
When it's time to clean out a part of your home or the entire house, hiring a junk removal company to handle the project is the most efficient solution.
Junk removal companies handle all the heavy lifting and disposal involved with home cleanouts for you. Best of all, these professionals are usually able to complete the job within a day or less.
There are several factors that affect the cost of junk removal services, like:
Where you live
Size of the project
Complexity
Type of waste
Who you hire
Junk removal rates vary from company to company, though many companies will quote prices based on the load volume, or how much space the junk takes up in the truck.
It's important to do your due diligence before accepting a price and hiring a company for the job. This is especially true if it's a whole-home cleanout that can cost, at a minimum, hundreds of dollars if not thousands.
To save on junk removal costs, we suggest getting junk removal quotes from at least three junk removal service providers before hiring one. We also recommend making pick-up as easy as possible for the junk removal workers in order to reduce their workload to save time and money.
In this guide, we'll discuss average nationwide pricing for popular junk cleanout projects, like garage cleanouts, basement cleanouts, attic cleanouts, and property cleanouts.
Jump to your project:
---
---

Garage Cleanouts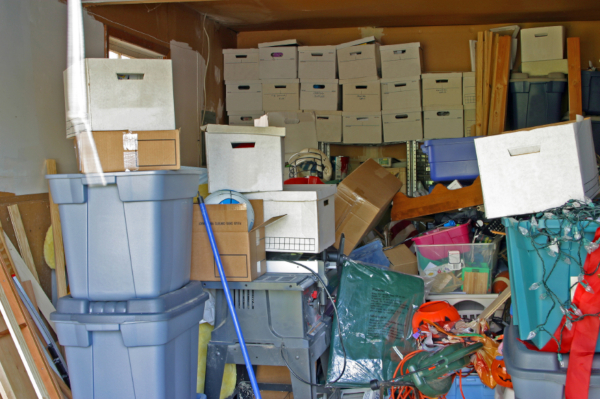 Cleaning out a garage, shed, or small outbuilding is generally a fast job for an experienced junk removal company, typically taking less than half a workday to complete depending on the size of the garage and the amount of junk inside.
The average cost to clean out a garage is $300-$1,000, but your project cost may vary.
In order to get the best price and customer service, it's important to get multiple quotes when searching for junk removal services. Using Hometown's single quote request form, you can get up to 3 free quotes from garage cleanout services in your area to compare pricing, customer service, and availability.
When you receive different estimates for junk removal services, including garage cleanout services, it's typically all-inclusive and includes the cost for picking up all materials, loading it onto their truck, and disposing of it properly. Junk removal companies recycle and donate as often as possible, which is another benefit of these types of services.
Average Cost of Garage Cleanouts: $300-$1,000+
Continue reading:
---
---
Basement Cleanouts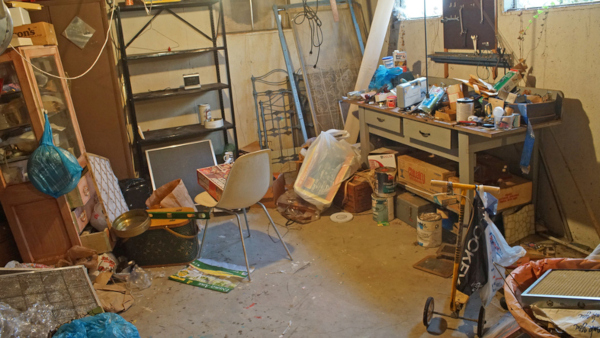 Cleaning out a basement can offer additional challenges compared to garage cleanouts due to accessibility. Having to walk up and down stairs, as well as sometimes having limited space to operate in, can increase the time needed to complete a full basement cleanout.
So, in circumstances where the type and amount of junk is comparable, it will likely cost more to have a basement professionally cleaned out than it would to have a garage cleaned out.
For a medium-sized basement cleanout, you can expect to pay between $300-$1,000, but the many variables of your particular project may make the cost more or less.
Average Cost of Basement Cleanouts: $300-$1,000+
Learn more:
---
---
Attic Cleanouts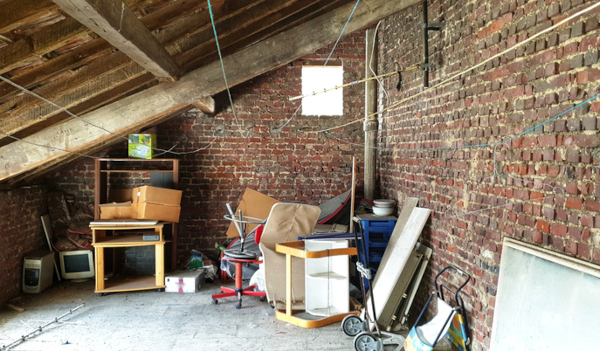 Similarly to basements, cleaning out an attic brings challenges for junk removal companies in terms of access and the labor required to finish the job.
For example, having to climb a ladder into the attic and remove (sometimes large) items can pose a challenge for junk removal companies.
The additional risks call for more cautious service, which can take more time and increase costs.
Average Cost of Attic Cleanouts: $300-$1,000+
---
---
Whole Home Cleanouts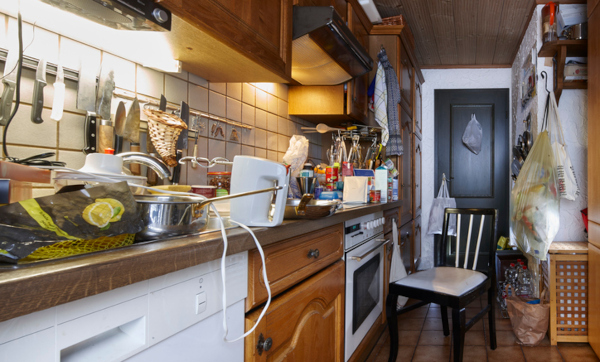 Whole home cleanouts, or estate cleanouts, involve the removal of all belongings in a home. Estate cleanouts usually happen during a stressful period of life, like the death of a loved one, a divorce, hoarding remediation, or the eviction of a tenant.
The cost for a professional estate cleanout can range in price quite significantly based on the size of the home and size/complexity of the project.
The job may entail several truckloads and multiple workers to complete the job. Depending on the size of the project, multiple days may be required. The more junk you have the more time and manpower it takes, making the cost of your home cleanout increase with each additional hour or worker required.
Factors that greatly increase home cleanout costs include:
Hoarding situations
Mold and/or toxic substance removal
Large homes
Average Cost of Estate Cleanouts: $500-$2,000+
Average Cost of Hoarding Cleanups: $1,000-$2,000+ per day
Whether you're in need of a garage cleanout, basement cleanout, attic, or whole home cleanout, junk removal services offer the fastest, most convenient solution. Hometown makes it easy to get free quotes from junk removal companies that service your zip code so that you can compare pricing, customer service, and availability. Choose the best company for your removal project and cut your research time in half by having reputable, licensed, and locally-owned companies reach out to you and earn your business.
---