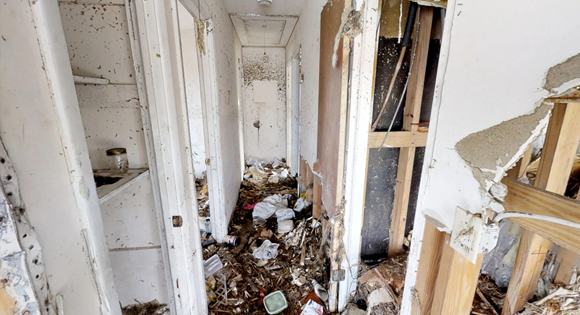 Updated February 23, 2023
If you're in charge of helping a family member or friend with a hoarding problem, or if you're a hoarder yourself, one of the first questions that probably comes to mind is, "How much will this hoarding cleanup cost me?"
Hoarding services, more than any other junk removal service, has a wide variety of variables that affect the final cost.
Hometown understands that getting the best cleanup services for the best price is important, so we've gathered all the information you need to get an idea of how much you can expect to pay when cleaning out a hoarder's home.
We'll go over:
---
---

Average Costs for Hoarding Cleanups
In comparison to other types of junk removal projects, hoarding cleanups are the hardest to declare an "average cost" for due to the aforementioned price variables.
What some people consider hoarding is actually just severe disorganization and clutter.
Homes that have been overtaken by hoarding can be very dangerous to sort through and have normally lost some, if not all, functionality.
There are many different factors that affect the cost of a hoarding cleanup, but if we're looking at national averages, most hoarding cleanups can average upwards of $1,000 a day.
It's typical for a hoarding cleanup service to charge somewhere between $0.75-$2.50 per square foot of living space overtaken with belongings and trash, plus an additional cost of $25-$60 per hour, per laborer.
It's important to keep in mind that these figures are based on straightforward projects and often, hoarding projects are not straightforward.
The presence of biohazards, toxins, etc., are reasons for an increase in price if discovered after the initial quote is given.
Learn more:
Variables That Affect the Cost of Hoarding Cleanups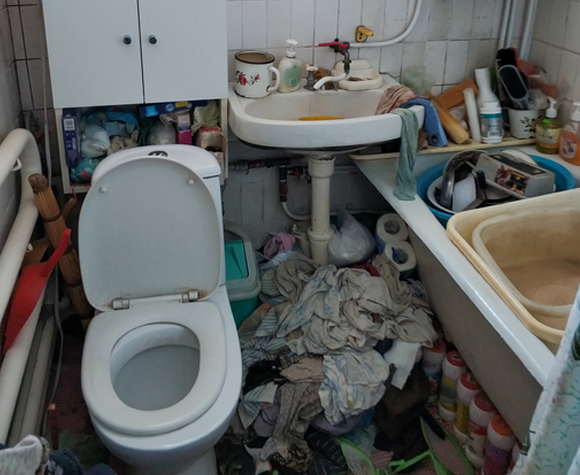 Hoarding cleanups can range dramatically in price, with some costing as low as a couple hundred dollars to as high as tens of thousands of dollars.
The different variables at play when it comes to the cost of hoarding cleanups include (but are not limited to):
Amount of material
Type of material (heavy, hazardous, etc.)
Time it takes to complete project
Location
Who you hire
Amount of Material
The scope of the project will be one of the largest factors that determine the price you will pay for your particular project.
Hoarding cleanups are often priced by charging a fee per square foot in combination with an hourly labor rate.
The more material you have, the more square footage your hoarding mess will take up and the longer it will take for the removal experts to complete the task.
Type of Material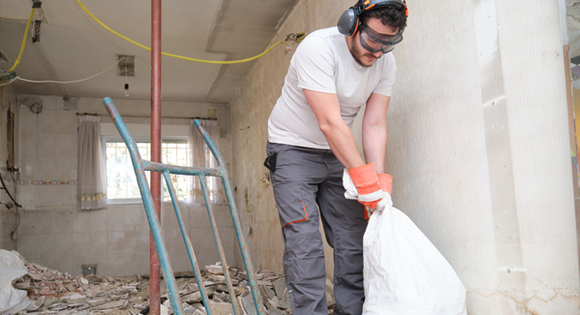 Every hoarding situation is not created equally, and while some people have a habit of buying and hoarding new or unused items, others have difficulty parting ways with unsanitary items like household waste and trash.
Getting rid of a household full of items that can be donated or even resold will cost far less than a home full of bacteria-growing waste.
The presence of hazardous materials will likely instantly increase your cleanup cost.
It is because of how common the presence of hazardous materials are in a hoarding home that these types of cleanups are highly discouraged from becoming a DIY project.
That said, you will have to pay extra for the safe disposal of these hazardous materials.
Common hazards present in a hoarder's home:
Airborne: Dust, sand, insulation, particle matter
Biological: Mold, mildew, bacteria, asbestos, animal/human feces, insects, critters/animals, decomposing animals, decomposing food
Bloodborne Pathogens: Sharp edges, used needles, medical waste
Fire: Flammable materials, explosives, obstructed exits
Physical: Tripping hazards, animal/insect traps, weaponry, rusted metal, broken glass
Structural: Weakened flooring, ceilings, or walls from mold and/or water damage
Professional hoarding cleanup companies outfit themselves in PPE (personal protective equipment) to prevent unnecessary physical harm and are insured for instances when accidents occur.
While not recommended, if you insist on performing a hoarding remediation on your own, getting your own PPE is absolutely necessary.
The most common types of PPE used for hoarding messes include:
Biohazard suits
Boots/shoe covers
Goggles
Puncture resistant/heavy exposure gloves
Purifying face respirator/air filter mask
Pro Tip:
If you choose to try to remediate a hoarder's home on your own or with the help of family members and friends,
renting a dumpste
r is the most inexpensive disposal option.
Find affordable dumpster rentals
in your area by searching on Hometown. You can request multiple free dumpster quotes so that you can price shop and get the best deal.
Time It Takes
The amount of material present, or whether or not there are hazardous materials, will also affect the time it takes for a cleanup crew to complete the job.
The longer a project takes, the more you will pay in labor fees.
Many hoarding cleanup jobs can be completed in 3-5 days if there are two crew members working full 8 hour shifts.
That said, some hoarding cleanups can be so severe that they can easily turn into a multiple week project.
Location
Where you are located plays a large role in how much you will be charged to have your hoarder situation remediated.
The cost of living in your area determines local landfill fees, fuel costs, employee wages, etc., which all affect the price companies charge for services.
Living in a rural or underdeveloped area that requires the company to travel a long distance to get there will be more expensive than a similarly sized project that is located in a more central location.
Who You Hire
Finally, who you hire to handle your hoarding cleanup can be the difference between overpaying for mediocre services and paying a fair price for high-quality, local services.
Who you hire matters when it comes to the price of any service, and hoarding cleanups are no different.
Large chains tend to charge more for their removal services than small, locally-owned companies.
Companies with larger operations require higher expenses, while smaller companies have less overhead fees allowing them to charge their customers less.
Not to mention, you never know when a business might be running a promotion.
It's not uncommon for companies to give senior or military discounts, or lower costs during their slower months.
Continue reading:
---
---
How to Find the Best Hoarding Service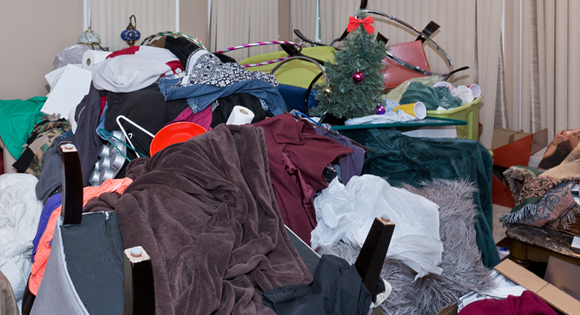 No two companies are made the same, which is why we highly recommend contacting multiple locally-owned junk removal companies for a hoarding cleanup estimate.
Not only will this help you find the best price point, but it will also ensure that you get great customer service, too.
Asking companies if they price-match competitors' prices is probably the best strategy to get a lower price on removal services, especially in competitive markets.
Hometown makes it easy to request free hoarding cleanup estimates from service providers near you so that you can easily compare pricing and get the best quality service.
Read verified reviews from real customers on Hometown so that you can make an informed decision when hiring pros for a delicate situation like remediating a hoarder's home.
---