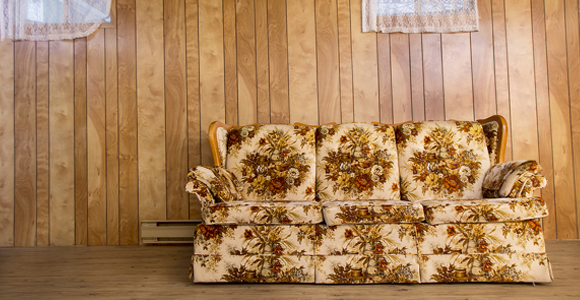 Updated January 19, 2023
Cleaning out and organizing your basement can seem like a daunting task, but with a plan in place, it doesn't have to be.
Even the most cluttered basement cleanouts can be tackled quickly if you follow a few simple steps.
And on top of that, junk removal services simplify the process by taking the grunt work out of the cleanup.
Whether it be hauling away a pile of items you separated while cleaning out your basement, or loading up and hauling away an entire basement's worth of items (or several areas), professional junk removal and basement cleanout services can make the process a breeze.
Know what to expect from a basement cleanout:
---
---

Create a Well-Defined Plan
The first step to a successful basement cleanout is to decide what your end goal is.
Do you want to get rid of accumulated junk that you no longer need or use, or is your intention to organize the items you're storing?
For many people, it's a combination of both.
Maybe you're about to begin renovations in the basement and need to remove everything in the area.
How much time can you dedicate to this project each day?
Will you dedicate a whole weekend to the project or would you prefer to pace yourself and do a little bit each day?
Do you have a deadline that your basement needs to be cleaned out by or is this project not an urgent matter in your life?
Knowing what your goals are and determining an ideal timeline will help you create the most realistic expectations and efficient strategy.
Sort Through All Items in Sections
It's easy to get off track or feel overwhelmed by a large project when you're jumping from one area to another.
Unfortunately, it's all too common to begin a large cleanout project, feel overwhelmed halfway through, and end up putting it off even further.
Mentally dividing your basement into different sections and only working on one area at a time is one of the fastest ways to start seeing results, which will only serve as further motivation to complete the project.
Another approach is to start with the biggest area or section first, that way each remaining section will get easier and faster as you go.
Closets tend to be a big host for unorganized clutter, so if you don't know where to start, start there.
Take advantage of the fact that you'll be removing items from closets, shelves, storage space, etc. by dusting and cleaning as you go.
Every time you have a fully cleared cabinet or shelf, wipe it down with your cleaning product of choice.
Untouched spaces like cluttered basements are the perfect landing ground for dust, cobwebs, and other unsavory debris, so cleaning as you organize will bring you the most rewarding results.
Organize Your Remaining Items
The easiest way to begin organizing a large amount of items is to create a pile for items you plan on keeping, items you plan on donating or selling, items you can recycle, and items that need to be thrown in the trash.
After you've done that, you can bag up your trash and recyclables (be sure to keep them separated) and then begin organizing the items you plan on keeping.
When putting away the items you plan on keeping in the basement, keep in mind that accessibility is key.
Store the items that you use most frequently in easy-to-access areas, like the front of a closet or cabinet.
Seasonal items should be boxed and labeled for easy storage and to protect them from accumulating dust and moisture.
---
---
Disposal with Junk Removal Services
After you've put your basement back together, you're left with a pile of items you no longer want.
Items that can be donated can be bagged and hauled to local to a local charity, like Goodwill, The Salvation Army, or any other local shelters or charities that accept the items you're donating.
If your pile of trash or recyclables can fit into a couple bags, you can likely thrown them in with your municipal trash and recycling bins.
If your basement cleanout produces a significant amount of garbage, or a mixture of salvageable items and trash, then junk removal services are the ideal solution.
Get Quotes from Local Junk Removal Companies
If you've never used a junk removal service before, getting the best price is simple!
The best strategy is to get multiple quotes from locally-owned companies, and the best way to do that is with Hometown.
By entering your zip code and answering a few questions about your basement cleanout, you'll be shown qualified junk removal companies that service your area.
You'll be able to read more about each company and the services they offer, read verified reviews from real customers, and request junk removal quotes - all for free!
We make it fast and easy to find local disposal solutions that won't break the bank.
Most junk removal companies will need to come on-site before they can provide an accurate estimate.
Once you've scheduled your appointment to get an estimate for your basement cleanout, the junk removal company will send a team (typically of two people) to your location on your appointment date to assess a few things and provide you with a quote.
During your quote appointment, the junk removal company will determine...
The amount of the junk you have and how much space it will take up in their truck/trailer
The best route for removing the item(s) and loading them into their truck/trailer
The type of junk being removed and whether it will need to be donated, recycled, or thrown out
Approximately how long it will take the junk removal crew to complete the work
Once the junk removal company has a better understanding of what your junk removal project will require, they'll be able to provide you with an accurate quote.
If you're satisfied with the price they quote you, the junk removal team will get to work right away to remove the junk, or they'll schedule the removal on a future date if necessary.
If you don't like the quote they give you, you don't have to move forward with their services.
As previously mentioned, we recommend getting more than one quote for your junk removal project if you can.
Being able to compare customer service, pricing, and availability will make it easier to ensure you hire the right junk removal company.
Say Goodbye to Your Junk
Junk removal services are trained to quickly load up items you no longer want and haul them away to the appropriate facility.
Having your items piled up and ready to be picked up will be the cheapest option, but junk removal companies can also assist with the actual cleanout process.
Junk removal companies typically deploy simple manpower to carry items from your home or business out to their truck/trailer.
If you have appliances or extremely heavy items to remove from your basement, like a large sofa or pool table for example, the junk removal crew will utilize dollies, moving straps, and other equipment to get the job done safely without damaging any walls or doors in the process.
In most cases, they'll sweep the area clean after removing your item(s) as well.
Pay Your Bill
Once your basement cleanout is completed, before leaving your home or business, the junk removal company will provide you with an invoice.
Oftentimes, they'll take a card or cash on the spot.
In some cases, you can call into the office to pay the invoice over the phone.
Company Disposes of Your Items Properly
Once loaded onto their truck, the junk removal company will then transport your item(s) to the appropriate place for proper disposal.
For example, if you have items that can be donated, the service company will take it to a local charity. (Ask for a receipt of donation if they do not provide one to you.)
If the item can't be donated but can be recycled, the company will take it to a local recycling facility.
If they can't donate or recycle an item, only then will they take the item(s) to the landfill.
---
---
Learn more: