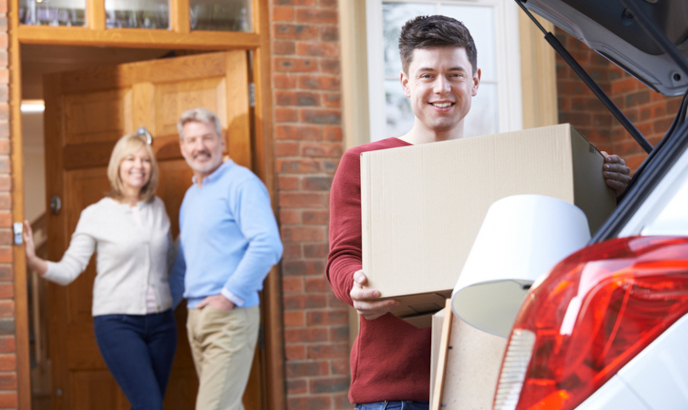 Updated March 23, 2022
Empty nesters, or those looking to downsize, inevitably reach a point when decluttering becomes necessary.
It makes perfect sense to not hang onto things no longer needed once the kids go off to college or move out to begin their adult lives.
Of course, as a parent, you always want to hang onto sentimental items, but often, these items can be consolidated into a few boxes or containers and put into storage.
In this guide, we'll discuss the benefits of decluttering and downsizing, how to plan out your project, who to hire for help getting it done, and how to get it done yourself.
Jump to:
---
---
Benefits to Decluttering and Downsizing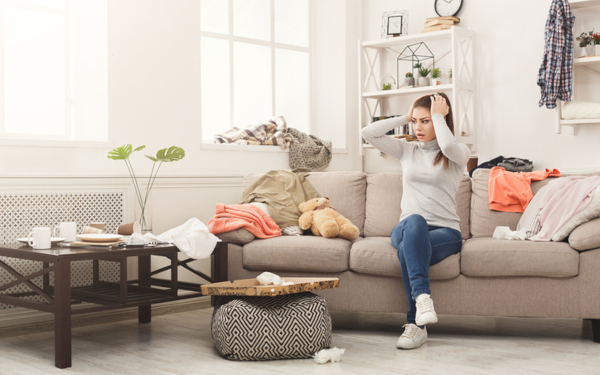 A cluttered home leads to a cluttered head.
Studies have shown that living in a cluttered environment can increase stress levels.
Decluttering not only makes the house look great, but it also does wonders for the mind.
In addition to the decrease in stress and improved wellbeing, decluttering also makes the home safer.
Tripping hazards are a real concern, particularly for the elderly or those who are less mobile.
This becomes a major issue during emergency situations, such as a fire, when clutter can impede a quick exit.
Donating usable goods and furniture to local charitable organizations is a third benefit of decluttering a home.
It helps support the community and offers tax benefits for you.
Read more:
Plan Out Your Decluttering Project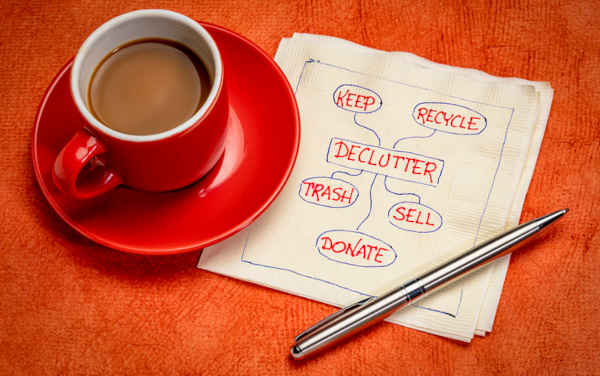 As with any project, making a decluttering game plan is a critical part of achieving success and minimizing stress and headaches. Make this your first action.
Make a list, or take mental note, of anything in the house that is no longer needed or will no longer be used now that the kids have moved out.
This may include furniture, TV/gaming area, bed, dresser, clothing, and other clutter accumulated through the years.
A pile system can help provide some organization. For example, separate the clutter into five piles:
Trash
Donate
Recycle
Sell
Keep
With this information in hand, it's time to rally the troops. Get the kids to help, or bribe friends and family with a free lunch to help clear out the clutter.
Alternatively, contact a junk removal company to get some free quotes.
---
Hire Help With Your Downsizing Project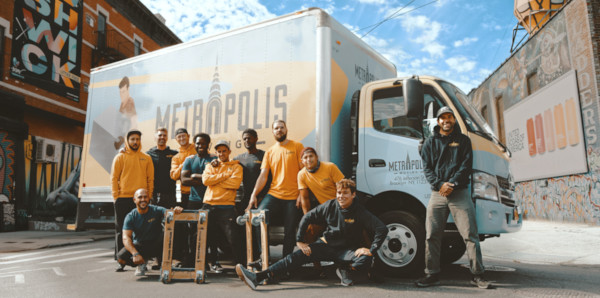 An effective hands-off approach to decluttering a home is to hire a junk removal company to handle all the heavy lifting.
A full-service junk hauling company will handle it all:
Load up the clutter
Haul it away to the proper facilities
Dispose, recycle, or donate it
The junk removal provider can handle removal of items that can be donated as well as recyclables.
Junk removal is a full-service, eco-friendly option that offers convenience and speed in tackling the job.
The cost to hire a junk removal company to handle a project such as this can vary based on the complexity of the cleanup, your location, and the amount of junk.
Expect to pay a minimum of $300 to $500 for a partial home cleanout.
---
---
Dispose of the Clutter Yourself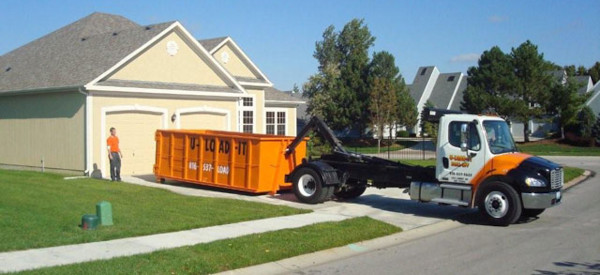 When downsizing or partaking in a major home decluttering project, a residential dumpster is your best friend.
Depending on where you live, a 10 yard dumpster costs an average of $300 for a one-week rental.
This is money well spent to have the convenience of tossing in the clutter and having the dumpster rental company haul it away for you.
A decluttering project such as this can usually be completed in a weekend or less.
Some dumpster rental companies offer discounted rates for short-term rentals (1 to 3 days) rather than 7+ day rentals. When calling for a quote, be sure to ask about dumpster rental discounts.
---
---
To get more decluttering tips and information, check out the links below: