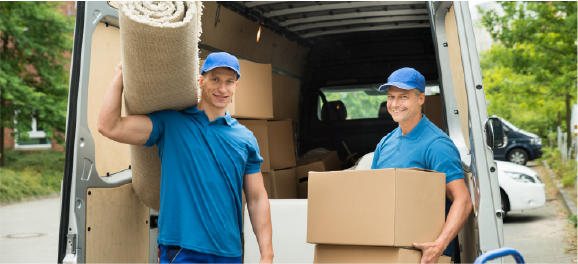 Updated February 17, 2022
Ready to find out how much your junk removal project will cost? You've come to the right place.
Junk removal costs vary based on the size and complexity of your project, where you live, and who you hire.
Jump to:
---
---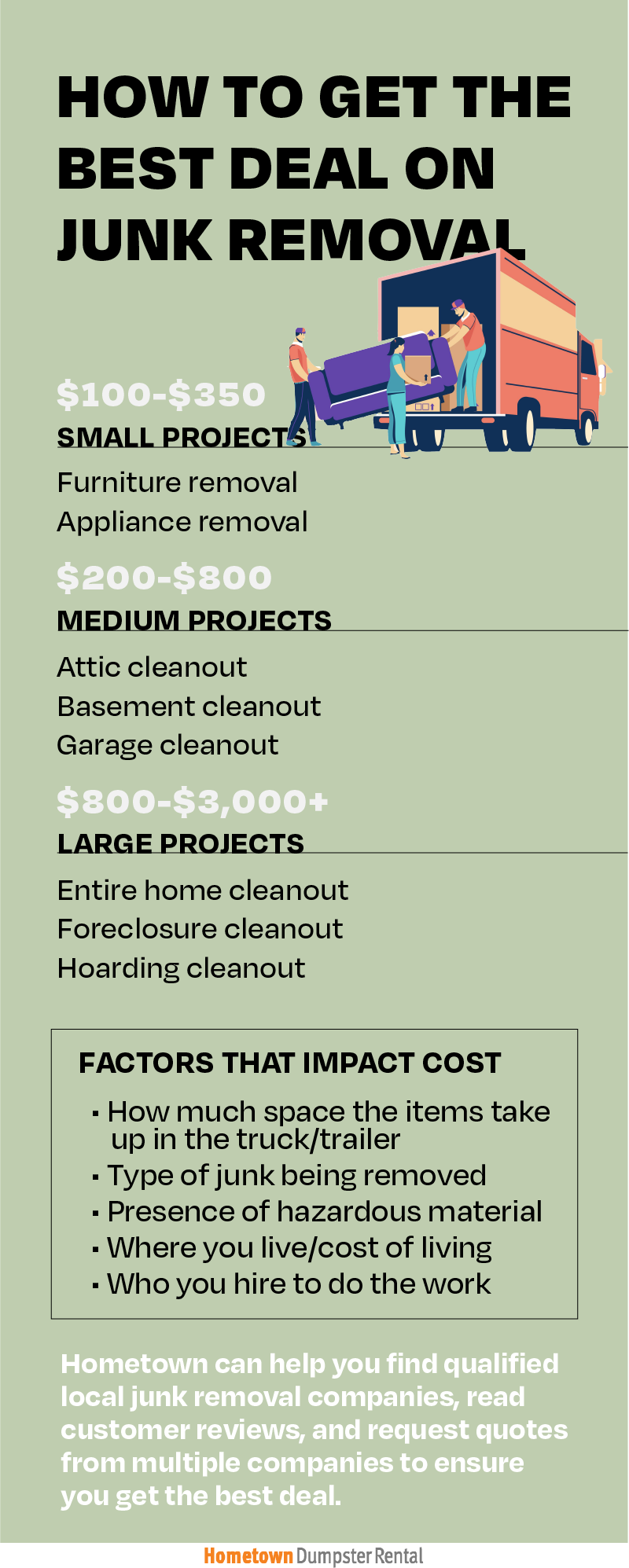 Average Cost for Junk Removal Projects
Junk removal prices vary from $100-$,1,000+ in most cases.
Relatively small junk removal projects, like furniture or appliance removal, typically cost $100-$350.
A larger cleanup project, like cleaning out a garage, attic, or basement, costs $200-$800 on average.
The largest cleanup projects, like entire home cleanouts, foreclosure cleanouts, or hoarding cleanups, costs $800-$3,000 or more in some cases.
Learn more:
How Junk Removal Costs Work
Junk removal services involve having a crew—usually two men—come to your home or business to haul away items, materials, or debris that you want to get rid of.
Typically, the crew will come to the site before providing a quote.
This helps to ensure they have a clear understanding of the work required, any accessibility considerations, and how much space the items will take up in the truck.
Generally, the space the items take up in the truck is the biggest judge of junk removal costs.
Junk removal costs depend on where you live, who you hire, how much junk/debris you have to remove, the type of items being removed, and whether or not hazardous materials are present (e.g. in a hoarding situation), which is why costs vary so much.
How to Get the Best Deal on Junk Removal
The best way to ensure you get the best deal for junk removal services is to do your due diligence before hiring.
Hometown can help you do your research—find local junk removal companies near you, read more about the work they do, see minimum pricing for their junk removal services, read customer reviews, and request quotes from as many companies as you'd like.
As previously mentioned, most junk removal quotes are provided in person.
While it may seem slightly uncomfortable to turn down doing business with a junk removal company face-to-face after they offer you a price, these estimates are no-obligation and you should not feel pressured at all to hire.
In fact, we typically recommend getting 2-3 quotes whenever possible to minimize your risk of overpaying and increasing the chances of you getting great services for a great price.
---
---
Read more: