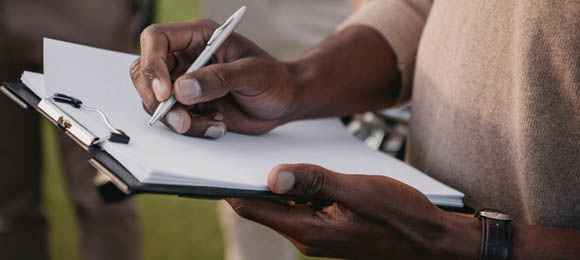 Updated February 19, 2023
There are many benefits of decluttering your home, and one of the absolute easiest and efficient ways to do so is to hire a junk removal company.
Junk removal crews are trained to load your unwanted items into their truck or trailer as quickly as possible while also leaving your space cleaner than they found it.
If you've never hired a junk removal company, there are a few things you can do to prepare for their arrival to help make the process as simple and easy as possible.
Junk Removal Checklist:
---
---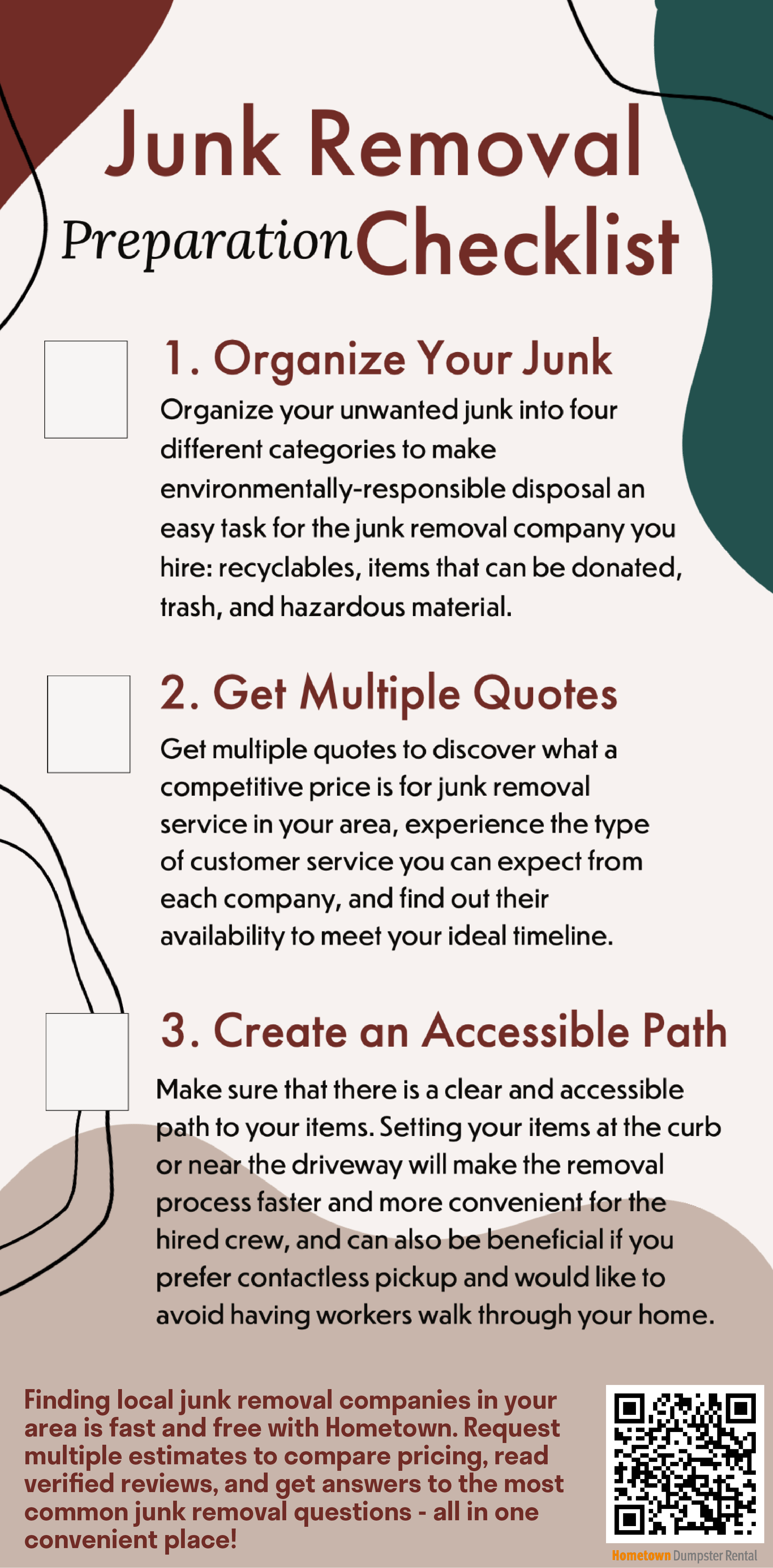 Organize Your Junk
Now more than ever, it's becoming more common for junk removal companies to try to be as environmentally responsible as possible when it comes to disposal.
That's why it's helpful to organize your unwanted junk into different categories.
The four main categories to sort your junk into are:
Recyclables
Items to Donate
Trash
Hazardous
Recyclables
Items made solely of glass, plastic, paper, cardboard, metal, and wood can most likely be recycled.
Additionally, electronics and car batteries are items that can (and should) be recycled, but in the proper locations.
Recyclables should all be separated within their own categories, meaning you should not mix electronics in with plastic, glass with wood, etc.
Learn more:
Items to Donate
Clothing, kitchenware, furniture, appliances, decor, and electronics are just some of the items that can be donated if they are in decent condition.
Dirty, broken, or very worn items should not be donated and should be recycled or thrown away instead.
Not only is donating beneficial for the global environment and your local economy, but you can also get a tax deduction for the total value of the items you donate.
Ask the junk removal company ahead of time if they would be willing to provide you with a donation receipt if applicable.
Trash
Any junk you have that cannot be recycled or donated, and is not a hazardous material, can be placed into your trash pile.
Hazardous
There are hazardous materials that cannot be disposed of in a landfill.
Paint cans, household cleaners, tires, motor oil, and computers are a few examples of the most common items banned from landfills.
Where you live will determine exactly what is and isn't accepted in your local landfill.
If you're unsure whether your items are accepted or not, your local junk removal company should be happy to answer any questions you may have.
Get Multiple Quotes
Getting multiple quotes not only allows you to discover what a competitive price is for junk removal service in your area, but it also allows you to experience the type of customer service you can expect from each company, as well as their availability and flexibility to meet your ideal timeline.
Getting junk removal quotes is easy with Hometown.
We publish licensed, insured, reputable, and locally-owned junk removal and dumpster rental companies throughout the U.S.
By filling out our single quote request form, you'll be able to send your project details to up to 3 local junk removal companies without having to answer the same questions over and over again when you're price shopping.
When speaking with different junk removal companies, make sure that you're as detailed as possible when describing the junk you need hauled away.
Depending on the scope of your project and each company's policies, they will either send a crew of 1-2 people to your location to provide you with an on-site estimate, or they'll ask you to send photos and/or video to them so they can send you a quote over the phone or via email.
One of the most convenient aspects of junk removal services is that they arrange their schedule so that their crew is prepared to begin your project on the spot if they schedule an in-person estimate and you decide to hire them.
Continue reading:
Create an Accessible Path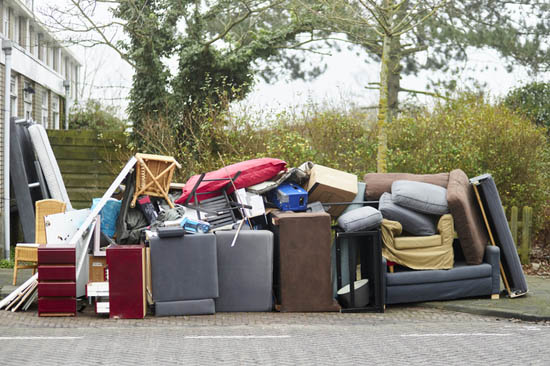 Once you've organized your junk and finalized details with your hired service provider, the final preparation step is to make sure that there is a clear and accessible path to your items.
While it isn't necessary to set your items at the curb or near the driveway, doing so will make the process faster and more convenient for the junk removal crew.
Setting your items outside can also be beneficial if you prefer contactless pickup and would like to avoid having workers walk through your home.
If the junk you need removed is too heavy or if there is simply too much to move, it's okay to leave them in your home or garage as long as there is a clear walking path to and from your pile.
In the case of a hoarding situation, failing to clear a path to items that are to be hauled away will mean more labor time for your junk removal crew.
You should expect that longer, more extensive labor will be reflected on your final bill.
---