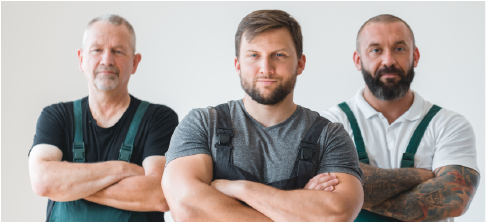 Updated February 23, 2023
Junk removal estimates are almost always provided on-site.
The junk removal crew will come out to your home, yard, or business to see your junk cleanup project in person before providing an estimate for the junk removal work.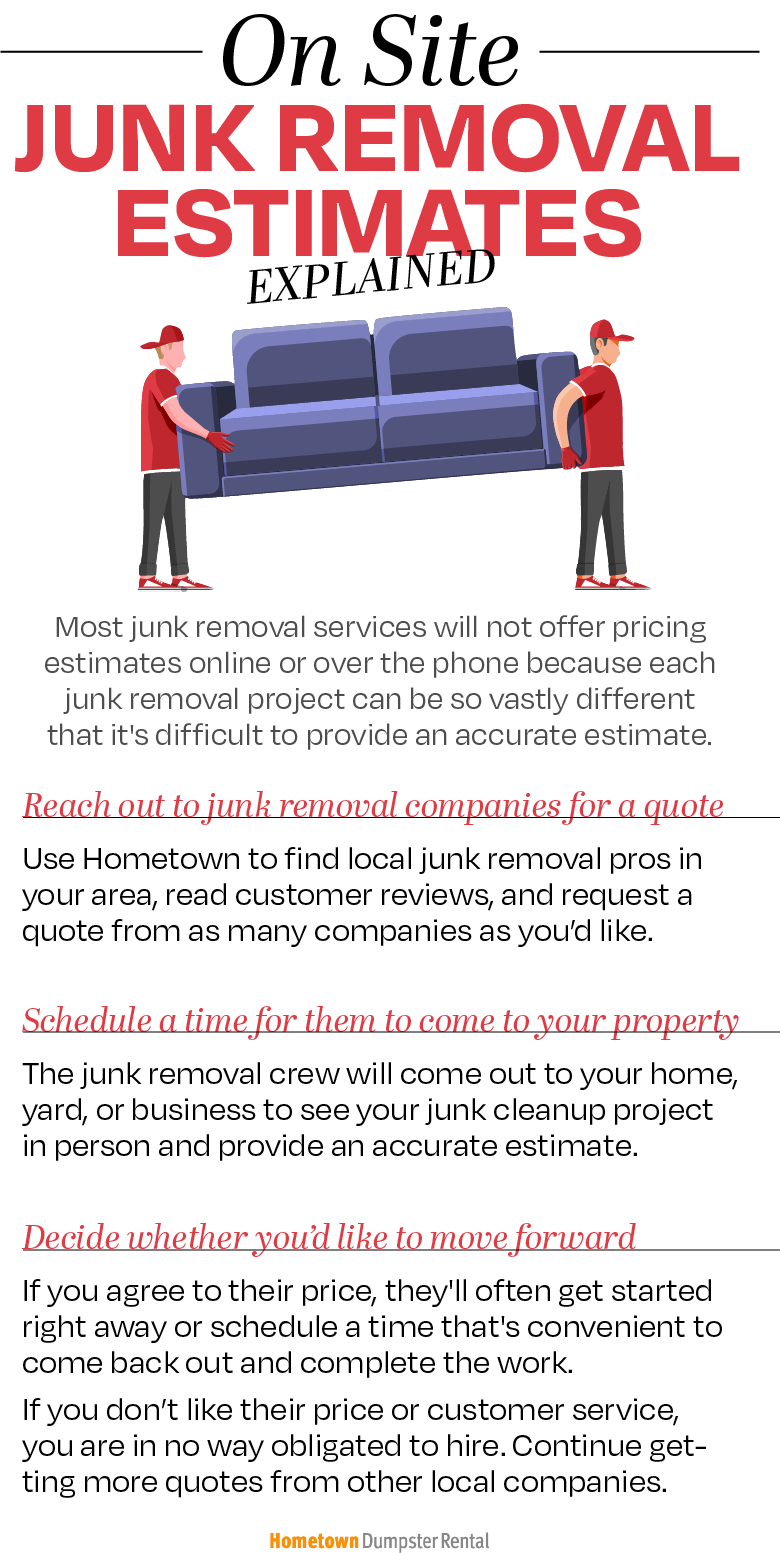 Most junk removal services will not offer pricing estimates online or over the phone because each junk removal project can be so vastly different that it's difficult to provide an accurate estimate.
So instead of providing an inaccurate estimate over the phone or via email, they wait until seeing the junk removal project's scope in person before quoting the work.
When the junk removal company comes out and gives you an estimate, if you agree to their price, they'll often get started right away or schedule a time that's convenient to complete the work.
These quotes may be provided in person, but you are in no way obligated to hire a junk removal company if you don't feel like their price is fair or there are other red flags, like poor customer service.
The best way to ensure you pay the best price for the best services is to get more than one quote from junk removal companies in your area.
Hometown makes it easy to find local junk removal companies, read their customer reviews, and request junk removal quotes from multiple companies.
---
---
Learn more: