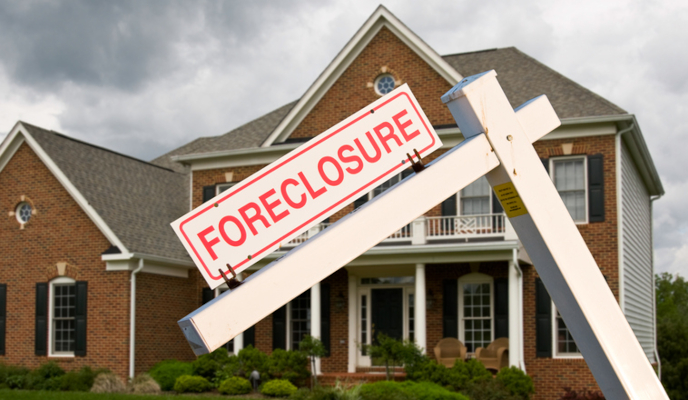 Updated September 2, 2022
It's more common than not for foreclosed homes to be left in disarray once the previous homeowner has moved out.
The extent of the mess can vary widely from little-to-nothing left behind to bad hoarding situations, and it can be overwhelming to handle the cleanup yourself.
Luckily, junk removal companies offer a speedy solution for junk, waste, and debris removal, making it an efficient solution to foreclosure cleanups.
Here's how it's done: They come out to your site, load up the junk and/or perform the cleanout, and haul it away to the proper facility for processing (landfill, recycling facility, or donation center).
In the case of a foreclosure cleanup, a junk removal service will handle cleaning out the home to the extent you need. Essentially, they can help empty out the house of all its contents. Some junk removal companies may also offer other services, like carpet removal, cleaning and/or light demolition.
In this guide, we'll discuss:
---
---
Junk Removal Costs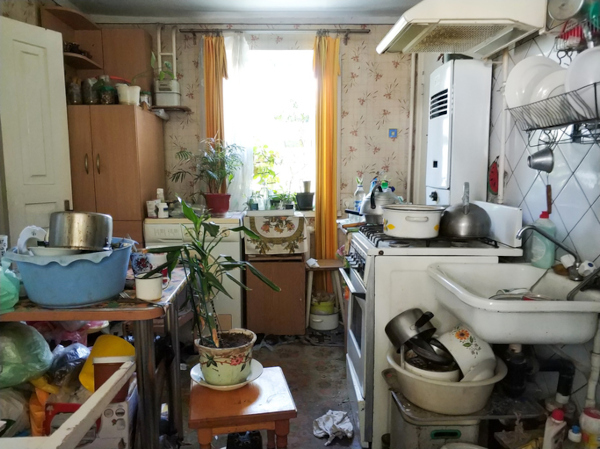 Foreclosure cleanouts cost anywhere from $500-$1,500 or more for a complete cleanout of the average size home.
However, junk removal service costs can vary based on these main factors:
Your location
Volume of junk/debris
Complexity of the job
Type of junk or debris
Who you hire
Junk removal services typically charge a minimum fee of $75-$125 for very basic junk pick-up jobs.
A foreclosure cleanout is much more involved and time-consuming than a basic pick-up, so it will require a large container or truck to carry the load.
Because of this, a foreclosure cleanout done by a junk removal company will cost quite a bit more than the minimum rate.
Hometown can help you find local junk removal companies in your area, read customer reviews, and get free junk removal estimates. This is the best way to get an accurate estimate from locally-owned junk removal providers in your area.
Learn more:
Junk Removal vs. Dumpster Rental
If you're considering handling the work yourself, you may want to rent a dumpster to handle the cleanup instead.
Junk removal and dumpster rental are the two most popular options when it comes to cleaning up a messy foreclosure situation, but they both offer different advantages.
Below is a quick breakdown of several key factors to consider when deciding whether to rent a dumpster or hire a junk removal company for a foreclosure cleanout.
Factor to Consider

Best Option

Why?

Speed
Junk Removal
Junk removal companies are experts at what they do. They have the tools, equipment, manpower, and experience to get the job done quickly and efficiently.
Cost
Dumpster Rental

The cost of renting a 40 yard dumpster, for example, can be half that of hiring a junk removal service for the same job.

Because dumpster rental costs and junk removal costs vary, we recommend obtaining multiple dumpster rental quotes and multiple junk removal quotes to help determine the most cost-efficient option for your project.

Convenience
Junk Removal
Junk removal service is far more convenient, as the workers will handle all the heavy lifting for you. Oftentimes, they can finish the job within a day or a matter of hours.
Availability
Dumpster Rental
Dumpster rental companies are common, and each company typically has multiple dumpsters available for drop-off when you need it.
Overall Value
Junk Removal
Although "value" can vary based on the individual project, junk removal services usually take the cake when it comes to speed, convenience, and overall value for large projects like foreclosure cleanouts.
Find out more:
How to Get Started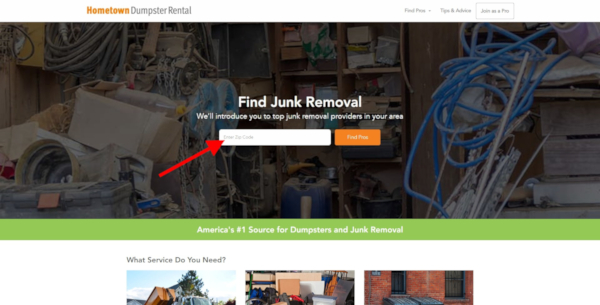 Finding a qualified junk removal service for your project is easy with the help of Hometown.
Simply head over to our Junk Removal homepage (pictured above) and enter your location in the search box. We will then direct you to junk removal providers serving your location.
From there, you can learn more about the companies, read customer reviews, and request free online quotes.
Hometown makes it easy to get free online quotes from multiple local companies with just a few clicks.
Typically, you'll hear back from the company within 24 hours, sometimes within minutes of requesting a quote.
Junk removal is a great option for handling foreclosure cleanouts, as the speed and efficiency can't be beat. Reputable junk removal companies are fully licensed and insured, which protects you during the cleanout process should an injury or property damage occur.
Keep reading: