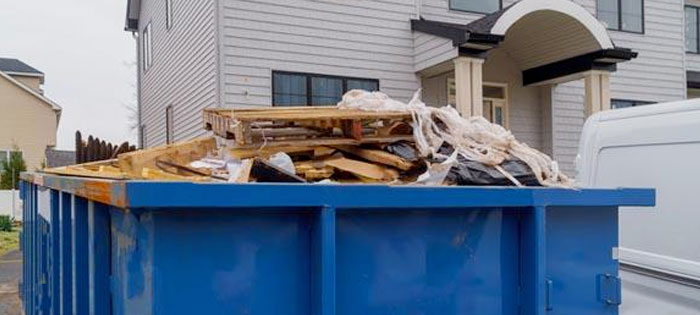 Updated January 19, 2023
There are many circumstances that might call for a full home cleanout.
Evictions, foreclosures, hoarding situations, and estate cleanouts are some examples of opportune times to utilize local dumpsters for rent in your area.
If you've never had to rent a dumpster for yourself, don't be intimidated.
Even though these pieces of equipment are big, renting a roll-off dumpster is a relatively inexpensive and easy process.
In this article, we'll discuss:
---
---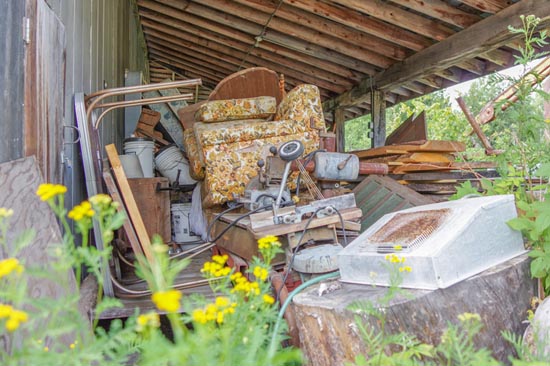 When to Rent a Dumpster
Cleaning out a home, whether it's yours or someone else's, will most likely involve the disposal of items that your local waste management company won't pick up.
Old appliances, electronics, light fixtures, and clothing are all examples of items that should never be disposed of in your curbside residential trash can.
If you plan on going the DIY route instead of hiring a junk removal company to haul away the items from a full house cleanout, renting a dumpster from a local company is a great way to save money while still being convenient.
The convenience of having a dumpster on location compared to having to haul individual truckloads to your local landfill yourself will have a significant impact on the time it takes you to complete your cleanout project.
A 20 yard dumpster holds around 10-12 pickup truck loads' worth of items.
What Kind of Dumpster to Rent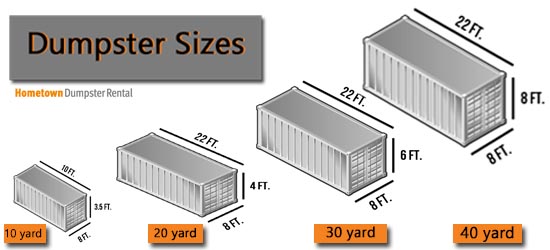 Roll-off dumpster sizes are measured in cubic yards and typically come in 10 yard, 20 yard, 30 yard, and 40 yard sizes.
For a 2,500 sq ft 4-bedroom, 3-bath house, a 20 yard dumpster is likely a good option.
A home this size that also needs new windows, carpet, or siding will likely need a dumpster double the size, and opting for a 40 yard dumpster will provide plenty of space to dispose of all your unwanted items and debris.
For a basic home cleanout of a home larger than 2,500 sq ft, or in extreme hoarding cases, 30 and 40 yard dumpsters will be your safest bet.
Your local, reputable dumpster rental company will be able to help you decide exactly which size dumpster will work best for your project.
If they seem unwilling or unable to help you decide, we recommend calling other service providers in your area.
The most important thing to remember when deciding which dumpster size to rent is to be conscious of the weight limits. Most dumpster rental companies will
charge an overage fee
if you exceed their weight limit, which could end up costing you more than if you had rented a larger dumpster in the first place.
How Much You Can Expect to Pay
The national average cost of a 10 yard dumpster is $250-$450, a 20 yard dumpster is $350-$550, a 30-yarder is $450-$650, and a 40-yarder is $550-$750.
It is important to note that these are only national averages, and the actual price that you pay will depend on where you are located and the scope of your project.
A 10 yard dumpster in Charleston, SC, for example, costs around $460 on average, compared to Dallas, TX where the same size dumpster starts at around $220.
Throwing away hazardous materials, like microwaves, car tires, and mattresses, can also tack on additional fees depending on your state and local waste policies.
An experienced dumpster rental company will offer you helpful insight to guide you through what to expect for your project.
Read verified reviews and compare dumpster rental services in your area.
---
---
Continue reading about dumpster rentals: