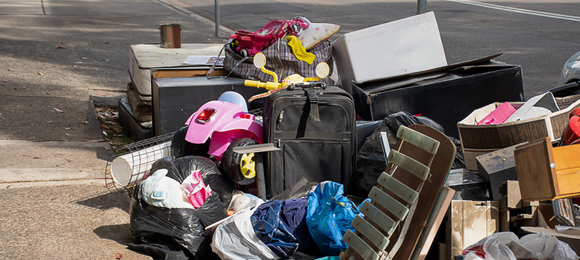 Updated October 8, 2021
It's important for multiple reasons to do a deep cleaning at least once a year to get rid of items that are no longer being used.
Whether you need to clean out your garage, basement, attic, or entire home, junk removal services are a fantastic way to get rid of unwanted household items.
Understanding which items junk removal companies consider acceptable and unacceptable can save you time and money in the long run.
It's important to understand before you hire a junk removal company what exactly they will and won't take.
In this article, we'll discuss…
---
---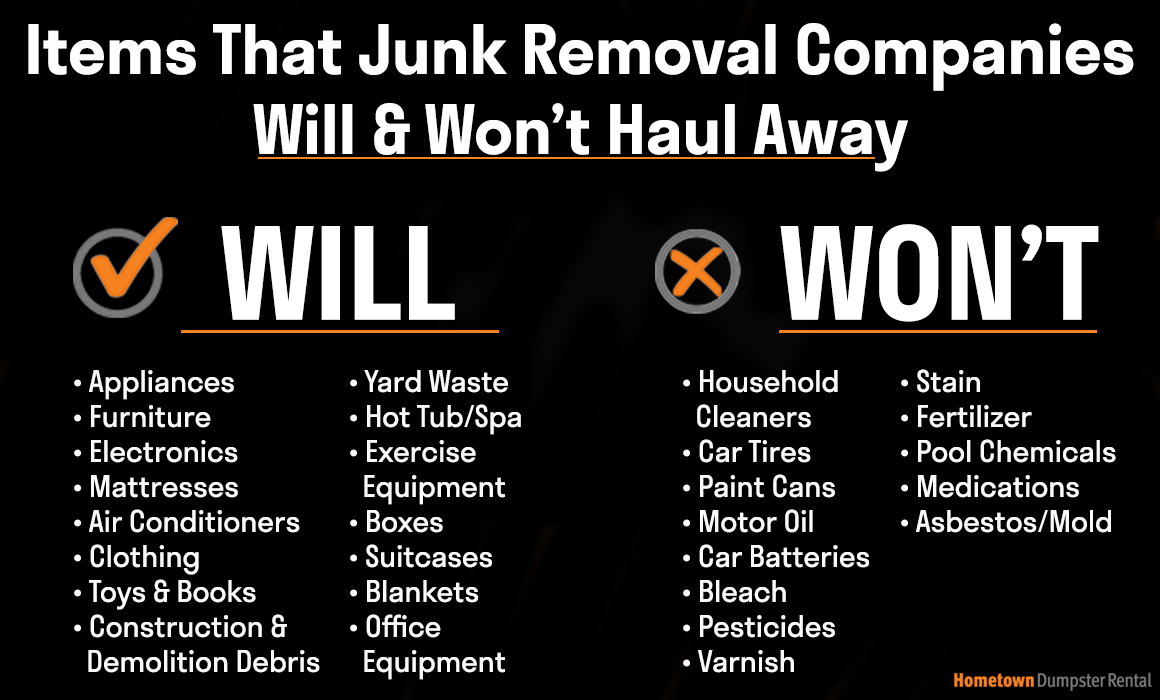 Commonly Accepted Items
Junk removal services are often associated with estate cleanouts, hoarding cleanups, office cleanouts, and other cleanup jobs that are too large for your regularly scheduled municipal waste pick-up services.
These removal services are often willing to pick up large, heavy items in small quantities, too, like appliances and furniture.
While this is not an all-inclusive list, it will help give you an understanding of the types of items that junk removal companies are likely to haul away on your behalf.
Items That Junk Removal Companies Typically Accept:
Appliances (microwaves, refrigerators, ovens, dishwashers, washers and dryers, etc.)
Furniture (couches, chairs, desks, tables, dressers, etc.)
Electronics (computers, TVs, radios, etc.)
Mattresses
Air conditioners
Clothing
Toys and books
Construction and demolition debris
Yard waste
Hot tubs/Spas
Exercise equipment
Boxes, storage containers, and miscellaneous household trash
Commonly Refused Items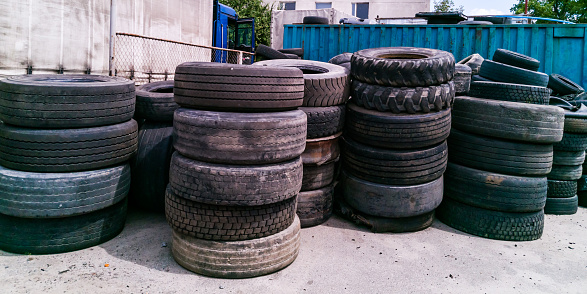 Assuming that junk removal providers will accept and remove anything you ask them to is a mistake that can end up wasting your valuable time and money, not to mention leave you feeling frustrated.
Sometimes items are not accepted due to safety concerns or lack of PPE for employees, but usually, the reason is due to these items not being accepted at landfills and dumpsites.
The following list showcases items that are largely unaccepted by junk removal companies throughout the U.S.
Items That Junk Removal Companies Typically Do Not Accept:
Household cleaners
Car tires
Paint cans
Motor oil
Car batteries
Bleach
Pesticides
Varnish
Stain
Fertilizer
Pool chemicals
Medication
Asbestos/mold
Similar to our list of accepted items, this list of items that junk removal companies will not take is not definitive and can vary from company to company.
If you're speaking with a junk removal company over the phone to book services or get a quote, it's crucial to be as detailed as possible about your project so that there is no confusion or disappointment on the day of your scheduled service.
Learn more:
How to Find the Best Service in Your Area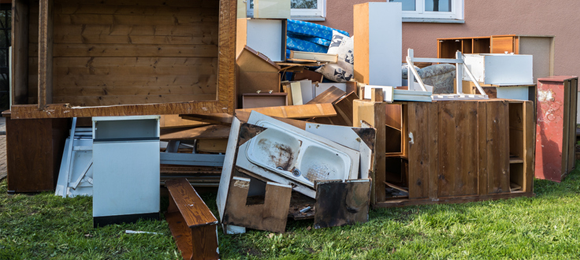 Like so many other goods and services, you're more likely to receive the best customer service from a junk removal company by hiring one that is locally owned.
Unlike national chains, locally-owned businesses rely on the support of their community to stay in business, which means they're likely to go the extra mile to make sure their customers are happy.
Hometown's database of small, locally-owned junk removal and dumpster rental companies is a convenient resource to find vetted service providers in your area.
You can read reviews from verified, real customers and request quotes from as many companies as you like, free of charge, and free of any commitment.
---
---
Continue reading: