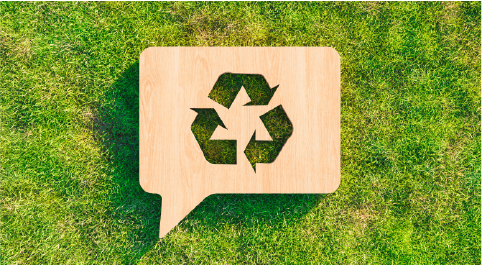 Updated January 19, 2023
When it comes to getting rid of junk quickly, no service is better than professional junk removal.
But did you know that junk removal is eco-friendly, too?
Junk removal companies typically recycle and donate items they remove whenever possible.
Items you pay a junk removal company to remove are often not just trash, but items another person could use or materials that can be salvaged or recycled.
Keeping items out of the landfill isn't just good for the environment, it also saves money to recycle or donate instead.
If you have items the junk removal company can donate, like to a local charity or to a Goodwill or Salvation Army, they will often provide you with a receipt of donation for when you file your taxes. (Be sure to confirm this with them.)
Here's how it works...
Once the company loads your item(s) onto their truck, they will then transport your item(s) to the appropriate place for proper disposal.
Exactly where they take them will depend on the particular item(s) you're getting rid of.
For example, if your junk removal items can all be donated, the service company will typically drive directly to a local charity.
If some of the items you're getting rid of can likely be salvaged or donated, but the rest of it is trash, the crew will often bag up items that can't be salvaged to be taken to a local landfill or disposed of in the company's dumpster/compactor.
If your item(s) can't be donated but can be recycled, the company will take it to a local recycling facility.
If they can't donate or recycle an item, only then will the junk removal company take your item(s) to the landfill.
---
---
Learn more: