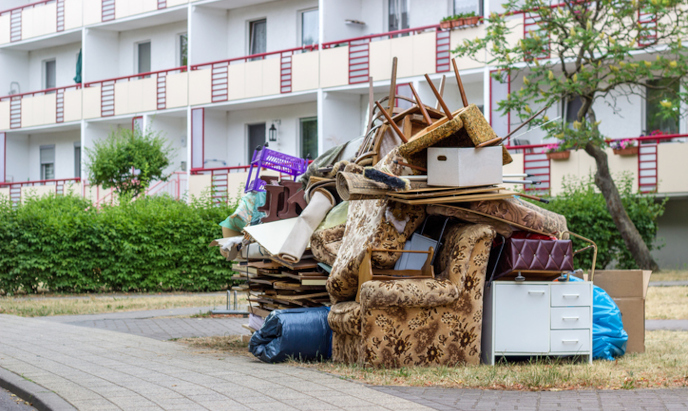 Updated May 16, 2022
When it's time to clean out an apartment or other rental unit, the quickest and easiest method is to hire a junk removal service. We'll briefly touch on other methods but the best overall option is to use the services of a junk removal company.
Get three or more junk removal quotes before booking the appointment. This helps ensure you're getting the best deal. It also helps weed out junk removal companies that cannot meet your project timeline.
Jump to:
---
---
Junk Removal Cleanout Costs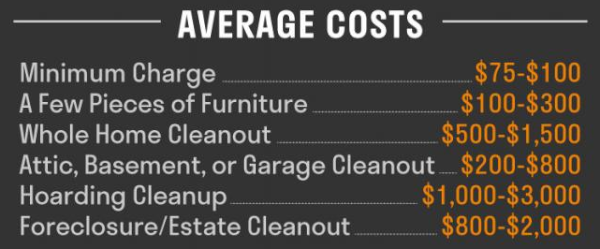 While many junk removal companies offer "prices as low as $99" and similar phrasing, a junk removal rental unit cleanout is a much bigger job that will cost more than the minimum price.
The exact cost of a rental unit cleanout project will vary based on:
Location
Amount of junk, waste, and debris
Complexity of the cleanup (e.g., rental unit at the top floor of a 10-floor apartment complex)
Type of items (some items may incur additional fees, e.g. household hazardous wastes)
Total costs can vary widely from about $500 on the lower end to $1,500+ for large and complex cleanups requiring a full day or longer to complete.
Check with multiple junk removal companies to get the best rates.
The costs can vary several hundred dollars between junk removal companies, so doing your due diligence can really payoff for projects like this.
Fast Service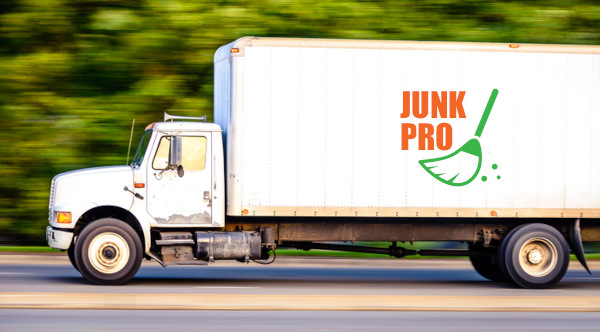 A key benefit of having a junk removal company handle the cleanout is the speed and efficiency in which they complete the job; they are professionals, and it's what they do every day.
A good junk removal company can complete an average size rental unit cleanout in as little as a half-day, or about 3-4 hours.
The key is to choose a junk removal company with a positive reputation of providing great service.
You can read online reviews and get recommendations via word of mouth to be sure you're choosing a reputable junk removal service.
Rent a Dumpster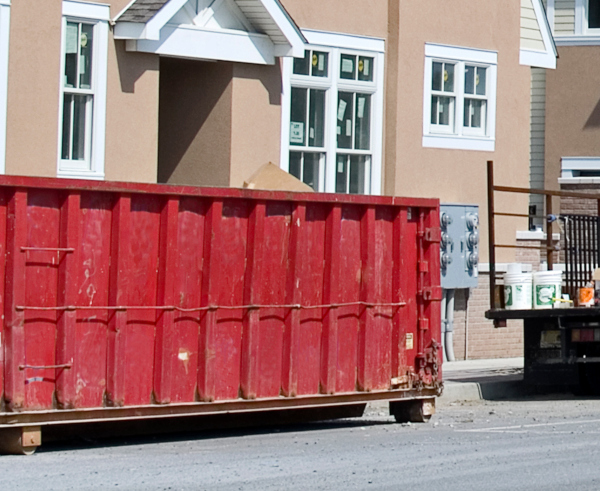 If DIY is your preference, you can rent a dumpster to accommodate the cleanout.
A 10 yard dumpster or 20 yard dumpster is adequate for most rental unit cleanups.
Larger dumpsters may be required for rental units and/or those containing a lot of waste and junk, including bulky furniture and other items.
The national average cost of a 10 yard dumpster is $350, and the average cost for a 20 yard dumpsters is $450.
The actual cost of your rental may be lower or higher depending on where you live.
There are many benefits to renting a dumpster for rental unit cleanouts:
It's a cost-effective disposal option for big cleanups.
Much more convenient compared to hauling everything to the landfill yourself.
Rental schedules are generally flexible ranging from one to seven days (or longer if needed).
Other Cleanout Options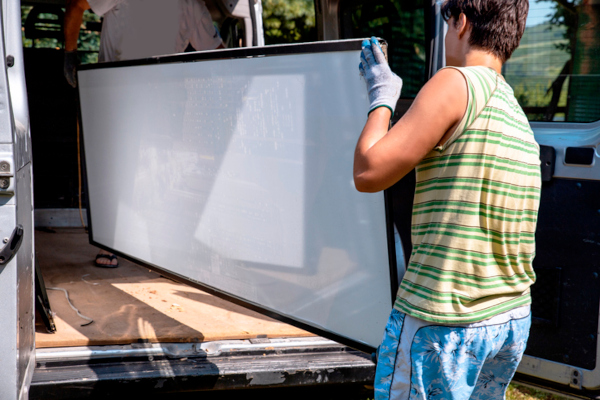 Hiring a junk removal service or renting a dumpster are not the only options available for rental unit cleanout projects.
While there is more work involved compared to the aforementioned options, clearing out and hauling away all your stuff from the rental unit yourself is always an option.
This cleanout method requires more time and sweat to get the job done, but it can work. You'll probably need a trailer, van, and/or pickup truck to do the hauling.
The downside is that you will need to handle the cleanout, the loading, and the disposal.
When you hire a junk removal service, you don't have to do any of the dirty work or heavy lifting yourself. Renting a dumpster requires loading your dumpster yourself.
The thing to keep in mind is that a large project like this will take a lot of time to "DIY it" unless you have the experience and all the right tools, equipment, and manpower to attack it. It's easy to underestimate the overall scale of the project.
It's also important to compare the cost of dumpster rental to hauling it yourself.
Initially, hiring a junk removal service comes with a bit of sticker shock but when weighing the benefits described previously, it softens the blow.
On the flip side, doing the project yourself will likely take longer, require far more effort, and all for not that much (if any) cost savings.
Don't forget to consider landfill dump fees, and the cost of fuel required to haul the load from the rental unit. If several trips are required, overall costs can add up quickly.
It still may be a cheaper option, but be sure to consider the time and effort involved before deciding on your plan of action.
---
---
Find out more: