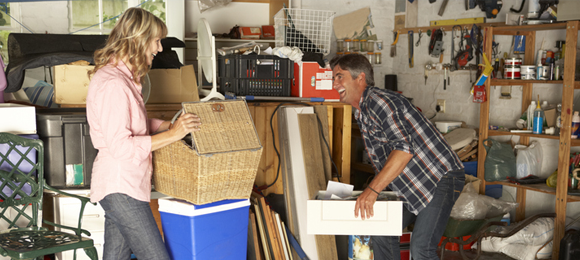 Updated February 26, 2023
Decluttering your home is a positive step in creating a happier and healthier environment at home.
Without even realizing it, clutter piles up quickly over the years if you aren't doing home cleanouts on a regular basis.
Oftentimes, this "stuff" gets stowed away in closets, cabinets, attics, or garages, and before you know it, you've run out of storage space for the belongings you actually use.
Whether you have a moderate amount of unwanted junk or have a complicated hoarding situation, decluttering your home will have a huge impact on your quality of life.
In this article, we'll discuss:
---
---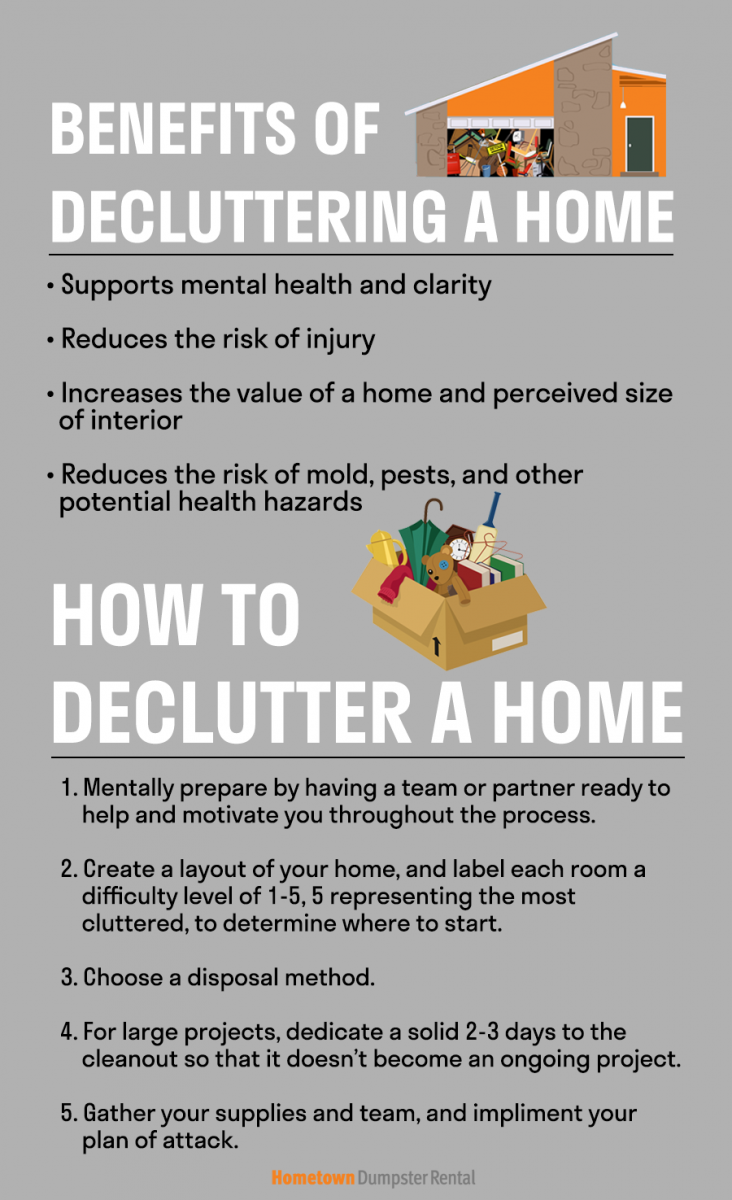 Benefits of Decluttering Your Home
There are various reasons why a homeowner would want to clean out their home.
Houses can become overrun with clutter, like in hoarding situations, or maybe the homeowners are simply trying to live a more minimalistic lifestyle.
No matter the reason, decluttering offers several key benefits:
A clean home supports positive mental health and clarity
Less clutter means less risk of trips and falls in the home—a major cause of injury, especially in the elderly
Increased value of the home and perceived size of interior spaces—critical when selling your home
Reduced risk of mold, pests, and other potential health hazards
How to Declutter Your Home
Step 1: Mental Prep
It can be a stressful time for some people to part ways with items, even if they are things that are not used or even needed for anything in particular.
It can be immensely helpful in these types of situations to gather a small team of supporters and motivators to help complete the job.
While it may not always be a fun or enjoyable endeavor, decluttering your home will yield hugely beneficial results in the end.
It's helpful to remind yourself of what the end result will look like in times when you need motivation.
Step 2: Plan of Attack
Get out a pen and paper to sketch out a basic layout of your home and label each room with a value between 1 and 5.
A value of 1 signifies a room that will require the least amount of work, while a value of 5 will represent the rooms most overrun with clutter.
Once you can get a visual on paper of the scope of your project, it will be easier to decide your plan of attack.
If you're dreading your cleanout or lose motivation quickly, it might make sense for you to start with the easier-to-clean areas.
The quicker gratification of seeing a clean area can help motivate you to push forward and tackle the more complicated areas.
An alternative method is hitting the project head-on by starting with the areas labeled as 4s and 5s.
If you're highly motivated to get the home clean and pristine, this may be your best route.
Getting the most difficult rooms cleaned up first makes the job easier as you move from room to room.
Once you've figured out your strategy, it's time to arrange your method for disposal.
There are several convenient disposal options available for large decluttering projects:
Haul junk, waste, and debris to the nearest landfill yourself.
Hire a local junk removal company to pick up the junk. They can handle the heavy lifting for you and have your home cleaned out quickly.
Rent a roll-off dumpster or trailer dumpster to use as needed. A home cleanout will generally need a 10-20 yard dumpster.
Donate usable appliances, furniture, and household goods to local charitable organizations, such as Salvation Army, local churches, Goodwill, and Habitat for Humanity.
Post an ad on Facebook Marketplace or Craigslist in their "free" section to get rid of gently used items quickly and easily.
It's up to you which plan of attack will work best.
Go with the options that will motivate you to get the job done as quickly as possible.
Learn more: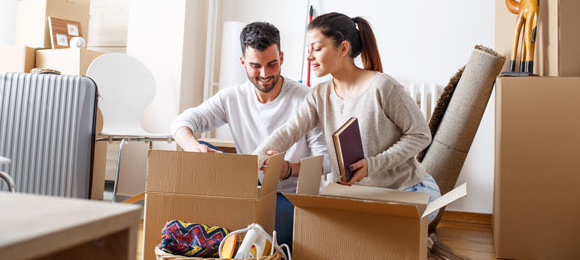 Once you have your plan of attack, it's time to get your hands dirty.
Before getting started, there are a few quick tips you should know:
Use proper protective gear. This includes gloves, protective footwear, and masks/eye protection for any cleanups involving potentially hazardous or unhealthy cleanups (e.g., removing old items from a dusty attic).
Recruit a small group of close friends or family. The extra hands will greatly speed up the project and provide the helpful support you may need to part ways with certain items.
Clear your schedule and get the job done efficiently. While decluttering an hour a day after work can be effective for small jobs, bigger decluttering projects should be given a full weekend (or even a week) to complete it promptly and efficiently. Dragging the project on for weeks can be draining and demotivating.
A key point to keep in mind—especially for decluttering projects that take days or weeks to complete—is to avoid bringing more new stuff into the house.
This is contrary to what you're trying to accomplish.
Leo Babauta of Zen Habits suggests creating a 30-day list.
Anytime you wish to purchase something new and/or bring something into the house, write it down on the list along with the date.
Wait 30 days before deciding to purchase or bring the item in, and oftentimes you'll find the desire to have the item fades away.
Execute the project with purpose and determination.
With the right plan in place, you can successfully complete any project you put your mind to.
Consider Downsizing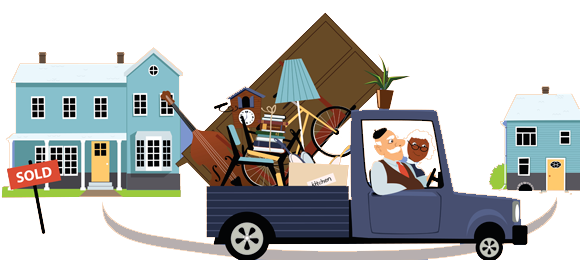 The ultimate home transformation takes it a step further than simply decluttering.
Once you complete the decluttering process, you may find that downsizing is an option.
Decluttering offers a higher return-on-investment when selling a home compared to improving the landscaping, lighting, staging, fixing plumbing, and more.
Moving into a smaller home is a trend that has many benefits, like:
Lower costs for utilities, like electricity, heating, and cooling
Making it easier to clean and maintain
Lowering the overall cost to purchase and maintain
A simpler lifestyle
Fewer areas to stash future clutter!
If you decide to downsize, you can save time and money by decluttering first.
The process of decluttering and downsizing is a reality faced by many empty nesters or folks in retirement, and it's not something that has to be faced alone.
As previously mentioned, hiring a junk removal company is the easiest option to have your home cleared out quickly so that you don't have to lift a finger.
Renting a dumpster is also an affordable option for those with the help, strength, and time to do it themselves.
Hometown makes it easy to find locally-owned junk removal and dumpster rental companies that service your area.
Request quotes from as many providers as you like, free of charge, to ensure you get the best price and customer service.
---