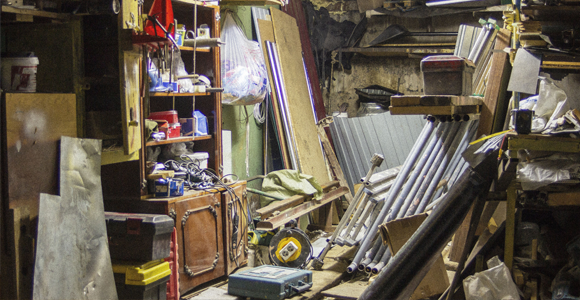 Updated February 22, 2023
Hoarding is a serious mental health disorder that results in mental and physical danger to those suffering.
If you or someone you love is living in a hoarder home, it can be very difficult to know where to begin to get help.
Because hoarding is a relatively common disorder, there are plenty of resources and services available to help you correct this issue and improve the lives of those affected by hoarding.
This guide will go over everything you need to know about hoarding cleanups so that you can be prepared and know what to expect when looking for help.
Table of Contents:
---
---
What Is Hoarding?
The Mayo Clinic describes hoarding as, "A persistent difficulty discarding or parting with possessions because of a perceived need to save them."
People that struggle with hoarding suffer from severe anxiety and distress. Often, the thought of getting rid of the items they are hoarding, regardless of whether or not these items have value or will ever be used again, can be overwhelming for them.
This negative reaction at the thought or suggestion of getting rid of things can not only prevent them from doing so, but it can also make them very defensive, combative, and secretive when it comes to letting others inside their home.
It's not uncommon for hoarders to go undetected for years because they simply do not allow friends, family, or maintenance workers to enter their home.
Many homes in hoarding condition are so overwhelmed with clutter that countertops, tables, floors, and wall space are no longer visible.
Some hoarding situations are so bad that those suffering struggle to part ways with their garbage, resulting in bio-hazardous waste piled up throughout their home.
Why Do People Hoard?
Scientists believe that there are many factors at play when it comes to determining the cause of someone's hoarding disorder.
Brain function, genetics, and traumatic life events are all common causes of hoarding disorder.
People who have indecisive personalities are thought to be more susceptible to hoarding due to the inability to appropriately decide when to get rid of items that are no longer needed or considered trash.
Growing up where you have a parent or guardian in the home who suffers from hoarding also greatly increases the likelihood that you could learn these harmful habits and implement them into your life as an adult.
Stressful life events that aren't properly coped with, like the loss of a loved one, a divorce, bankruptcy, or losing material possessions in a fire are also cited as common causes of hoarding disorders.
It's common that those who hoard also suffer from depression, anxiety, OCD, and/or ADHD.
What Are the Safety/Health Risks of Hoarding?
Cluttered spaces and old waste, including food waste, can post several health and safety risks.
Cleaning out a hoarder home can leave you vulnerable to being exposed to them.
Some of the most common dangers of hoarding include:
Airborne: Dust, sand, insulation, particle matter
Biological: Mold, mildew, bacteria, asbestos, animal/human feces, insects, critters/animals, decomposing material
Bloodborne Pathogens: Sharp edges, used needs, medical waste
Fire: Flammable materials, explosives, obstructed exits
Physical: Tripping hazards, getting trapped by falling items, animal/insect traps, weaponry, rusted metal, broken glass
Mental: Social isolation, family conflicts, poor work performance
Structural: Weakened flooring, ceilings, or walls from mold and/or water damage
Legal: Eviction, getting sued by someone injured while on your property
How Do You Help a Hoarder?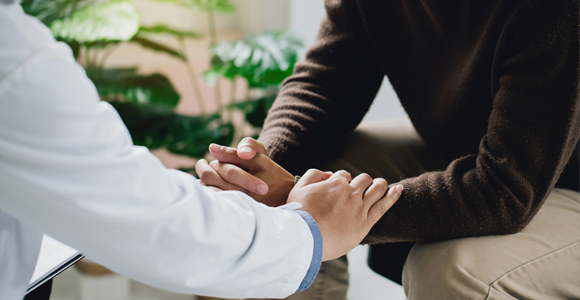 There are several things to keep in mind if you take it upon yourself to help out a loved one suffering with a hoarding disorder.
One of the most important things you can do to help a hoarder is to educate yourself on the condition as much as possible.
Keeping in mind that hoarding is in fact a disorder and not just laziness or negligence is crucial in being able to empathize with the person suffering.
Being empathetic and focusing on helping the person struggling rather than putting all the focus on clearing out their junk is important in making the experience less traumatic and more effective.
People suffering with a hoarding disorder already feel isolated, misunderstood, anxious, and depressed, so being delicate, understanding, and caring toward their feelings will greatly increase the chances that they will be able to remain strong and push through their discomfort, allowing you and the help you've hired to successfully tackle their clean out.
It's important to set reasonable expectations before you begin helping a hoarder and understand that typical timelines will most likely have setbacks.
Patience is a virtue, especially when dealing with a delicate situation like a hoarding cleanout.
Encourage your loved one to get professional mental health help.
While you can't force anyone to get professional help, you can do the research for them and provide them with options and resources for treatment and therapy when they're ready.
What Are the Cleanup Options for Hoarding Clean Outs?
Typically, you only have two options when it comes to cleaning up a hoarder home:
DIY hoarding cleanup
Hiring specialized hoarding cleanup services
Cleaning up a hoarder home on your own is not advised due to all the health and safety hazards mentioned above.
If you absolutely have to perform the hoarding cleanout on your own, wearing protective gear and renting a dumpster are two "must haves" for safely completing the job.
Dressing yourself in protective gear head to toe will protect you from sharp corners and breathing in airborne particles.
Renting a dumpster is a convenient and necessary way to manage all the garbage and junk that you'll be sorting through and tossing out.
Hiring a specialized cleanup crew is by far the most preferred method to hoarding remediation.
These hoarding cleanup services are specialized junk removal service providers that are experts in safely and efficiently removing junk; they are experienced and trained to handle hoarding specifically.
Having professionals that are trained to delicately handle these types of large cleanouts is critical in minimizing the amount of emotional distress that is caused.
Another benefit to hiring a hoarding cleanup service is the way they're able to quickly and discreetly get the project done.
It's common for feelings of embarrassment, guilt, and shame to consume those living in hoarder homes, so being discrete and respectful is not only important to the hoarder, but it should be a strategy of a qualified hoarding cleanup service.
Specialized hoarding cleanup pros are great at being discrete to minimize any attention drawn to the hoarder's residence during their cleanup and can remove large quantities of unwanted items in a way that looks like an average home clean out.
Whether you're in need of a professional hoarding junk removal crew or a dumpster to rent, Hometown can help connect with you local providers in your area.
Our single quote request form allows you to send your project information to multiple providers at once so that you can compare pricing, customer service, and availability.
By entering your zip code and answering a few quick questions about your project, you'll be able to read more about qualified, licensed and insured junk removal or dumpster rental companies that service your area, as well as read reviews from verified real customers so that you can make the best, most informed decision.
Learn more:
How Much Does It Cost to Clean Up a Hoarder's House?
In comparison to other types of junk removal projects, hoarding cleanups have the widest range of varying factors that determine the cost, making it difficult to declare an "average cost."
That being said, if we take a close look at national averages, most hoarding cleanups can average upwards of $1,000 per day.
It's common for a hoarding cleanup service to charge somewhere between $0.75-$2.50 per square foot of living space overtaken with junk, garbage, and waste, plus an additional cost of $25-$60 per hour, per laborer.
These averages are based on straightforward, typical hoarding cleanup projects, but often, these types of projects are not so straightforward.
The presence of biohazards, toxins, etc., are reasons for an increase in price if discovered after the initial quote is given.
Read more:
How Long Does a Hoarding Cleanup Take?
Being time-efficient is an important aspect of a successful hoarding cleanup.
When items are moved out slowly over time, a hoarder has more time and opportunity to contemplate each item and change their mind if they're experiencing emotional distress.
That's why the best case scenario for a hoarding cleanup is to have the tools and manpower to complete the task within a day, but it's not uncommon for even the most skilled professionals to need a full week to get the job done when the circumstances are severe.
In cases where the cleanup takes place over the course of several days, it's important to have professionals that are patient and sensitive to the needs of the hoarder if they will be on location throughout the process.
How Does a Hoarding Clean Out Junk Removal Service Work?
When you're ready to find a team of specialists to tackle your hoarding situation, the first step is to get in contact with several providers in your area to arrange on-site quotes.
Searching your zip code on Hometown makes locating local services quick and easy and allows you to fill out a single quote-request form with all your information to send to multiple providers in your area, cutting down the time you spend researching.
Because hoarding cleanups are complicated, they can't be quoted over the phone or via email.
Instead, a crew of 1-2 workers will arrive to the home to do a walk through to determine how much labor will be needed and how large the disposal aspect of the project will be.
After you've gotten 2-3 quotes, choose the company that best suits your needs based on pricing, customer service, and availability.
It's important to keep in mind that you often get what you pay for, so going with the cheapest company isn't always the best option. You'll also want to consider professionalism, experience, responsiveness, and how pleasant they'll be to work with.
Once you've hired a company, you'll schedule a time for them to come and get to work.
They will likely have a large dumpster placed in the driveway, so you'll need to make sure the area is clear of any vehicles if that is the case.
There should be a minimum of two workers, and maybe even more depending on the scope of the project and the company's availability.
This crew will be dressed in PPE and will get to work loading the dumpster or box truck with items from the home right away.
If there are heavy items, like appliances or a piano, for example, the junk removal crew may utilize dollies, moving straps, and other equipment to get the job done safely without damage any walls or doors in the process.
The dumpster may need to be emptied and brought back, or a second dumpster might need to be placed if it becomes full before the cleanout is complete.
Once all items are hauled out of the home and loaded into a large trash receptacle, the crew will sweep the area clean.
After the hoarding cleanup is complete—and typically before leaving the home—the company will provide you with an invoice.
Oftentimes, they'll take a card, cash, or check on the spot, but in other cases you can call into the office to pay the invoice over the phone.
We recommend discussing the payment process before hiring a cleanup crew so that expectations are clear and everything goes smoothly.
Everything is then hauled away to the appropriate place for proper disposal.
This is most often a landfill, but if there are large amounts of recyclables or items in clean condition that can be donated, those items may be separated and handled accordingly.
That being said, most hoarding homes are in a condition that requires all items be safely contained in a landfill.
Continue reading:
How Does a Hoarding Cleanout Dumpster Rental Service Work?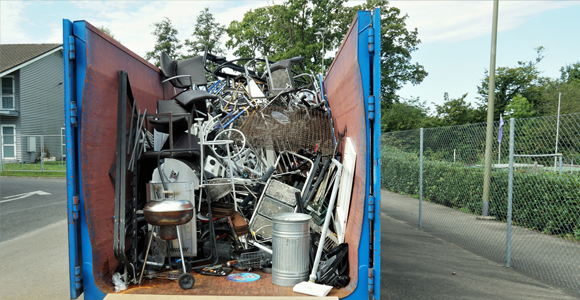 When you're completing the cleanup on your own and need to rent a dumpster for the disposal aspect of your project, the process is fairly straightforward.
Just like with junk removal companies, you can find locally-owned and operated dumpster rental companies by searching on Hometown.
Get multiple quotes to compare the companies you speak with and determine who will be the best service to hire.
There are several questions to ask each dumpster provider you speak with, like:
What is your weight allowance?
How long is your rental period?
What are the overage fees?
What size dumpsters do you offer?
Do you have trailer or roll-off containers?
What items are NOT allowed in your containers?
Are dumpsters permits required in my area?
Consider the answers to all these questions when determining which company to rent a dumpster from.
Once you've chosen a company to rent a dumpster from, arrange a date and time for the drop-off to occur.
Be sure that the area the dumpster will be placed in is clear of any vehicles or debris so that delivery isn't delayed.
Once the dumpster is delivered and positioned, you can start loading it.
After you've filled it up or are finished with it, contact the dumpster company to schedule pickup.
The company will then come pick up your dumpster and haul it to a landfill.
Your dumpster will be weighed at the landfill to determine how much the rental company will be charged to dump at the landfill, which is why it's important not to go over your weight limit.
Doing so will result in additional overage charges that can add up quickly.
After the whole process is complete, you'll be sent an invoice that you can pay online or over the phone.
Keep reading:
How Do You Minimize Future Hoarding?
Getting professional treatment from a licensed therapist is the best way to minimize future hoarding.
Finding a therapist that specializes in hoarding disorder is the best way to address the triggers that cause the hoarding in the first place so that you can recognize the signs in the future and stop the behavior in its tracks.
Recognizing the signs and symptoms of hoarding and having a plan in place for how to ask for and receive help when it starts will help prevent the hoarder from ending up in the same situation they found themself in the first time their home was overtaken with junk.
---