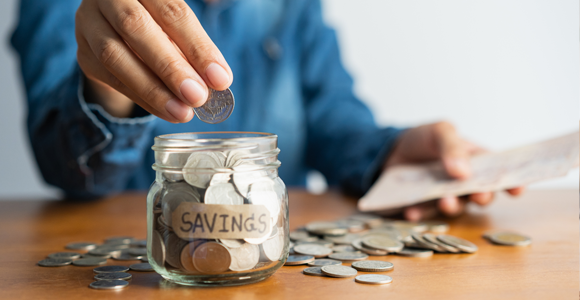 Updated February 22, 2023
Many people who have never rented a dumpster before think that it's expensive and intimidating to do so.
In fact, renting a dumpster isn't an expensive or stressful task.
Renting a dumpster is one of the most cost-efficient ways to get rid of large amounts of trash and debris at once.
Our tips to avoid overpaying for your dumpster rental:
---
---

Rent Local
Local rental companies don't have to navigate transferring their dumpster inventory from one city/state to another in order to serve their clients, which isn't always the case with large dumpster chains.
Due to lower overhead fees, local dumpster rental companies tend to charge less for their services than national disposal chains, like Waste Management.
Large chains tend to focus on weekly residential trash pickup services, while local dumpster companies specialize in renting temporary residential containers.
The average cost to rent a 20 yard dumpster in the U.S. from a local provider is $350-$550, while the same size dumpster typically averages around $100 more in the same area from national chains.
By searching your zip code on Hometown, you'll be shown a list of local dumpster services that are reputable, licensed, and insured.
Learn more: Why You Should Rent from a Locally-Owned Dumpster Company
Get Multiple Quotes
As is true for any service, hiring the first company you speak with could be a costly mistake.
Compare at least two or more dumpster rental quotes to get a good idea of what a fair price is in your area.
Getting multiple quotes not only ensures you don't overpay for your dumpster rental, it also helps you compare customer service and availability so that you choose the best company for your disposal project.
Hometown streamlines getting multiple quotes by allowing you to fill out a single quote request form and sending it out to multiple providers that service your zip code.
Our quote request form can be filled out in a matter of seconds and helps save you time by doing the research for you!
All dumpster rental quotes are free of charge and you are under no obligation to hire any company that provides you an estimate.
Hometown's site is free, informative, and easy to use.
Continue reading:
Don't Exceed Your Weight Limit
One of the most common and costly mistakes that will have you overpaying for your dumpster rental is to exceed your container's weight limit.
Most dumpster rental companies will add an additional fee for going over the container's weight allowance, and this is referred to as an overage fee.
The average cost of overage fees in the U.S. ranges from $50-$100 per ton over the weight limit, but can be more or less depending on where you live and the company's policies.
Renting the right size dumpster is important to help prevent overfilling your container.
When speaking with different dumpster rental companies, be as descriptive as possible when discussing your disposal needs.
Dumpster pros are great at recommending the correct size container for each individual's project as long as they know exactly what is going into the container and how much.
Read on:
Load Your Items Quickly
If you have the time and manpower to load your dumpster in 1-3 days, you may be offered a discount for not taking up the entire rental period.
Oftentimes, companies aren't willing to offer a discount for shorter rental periods unless they are extremely busy and in need of their dumpsters back as quickly as possible.
Some dumpster companies require that you call them once you are ready for them to come pick up your rental, while others will schedule a pickup date and time before they even deliver the container.
If you need an extension to keep the dumpster longer than the initial rental period, you'll be charge a small fee of around $20 per day on average.
---
---
Avoid Mixing Material
There is certain material that cannot be mixed with other material.
Yard waste, for example, cannot be mixed with any other type of material. The same is typically true of construction or demolition debris.
If the company you rent a dumpster from tells you not to mix certain types of material and you do not abide by those rules, you will likely be charged additional fees and penalties for their additional labor to separate the material or to cover the additional fees they receive at the landfill.
Avoid Prohibited Material
There are certain items banned in landfills across the U.S., like tires, motor oil, car batteries, paint, and more.
Be sure to get a complete list of prohibited items from the dumpster rental company and be diligent in making sure to follow that list.
Failing to do so will result in additional fines and fees.
Keep reading: What Can I Put in a Dumpster?: A Quick Guide to What's Allowed in Roll-off Containers
Ask About Promotions and Discounts
If applicable, military, veteran, student, and senior discounts are all common small discount programs that are often honored by smaller, locally-owned companies.
It's also not unusual for companies to run promotions across different platforms online, so doing a quick Google search for promo codes or simply asking the dumpster company you speak with if they have any current promotions is ever a bad idea.
As the saying goes, "You'll never know unless you ask."
Hire Junk Removal Instead
If you only have a couple large items to get rid of that won't necessarily fill a whole dumpster, you might save money by hiring a professional junk removal service instead.
With less than 7 cubic yards of items to get rid of, not only can junk removal services be more cost-efficient than renting a dumpster, but it is unarguably more convenient.
Junk removal companies will typically send a crew of 2 people to come and remove your items for you, so you don't have to do any of the heavy lifting or loading.
Just like with dumpsters rental services, it's recommended to get multiple junk removal quotes before choosing a provider to hire to make sure you're getting the best price.
Some junk removal companies will be able to give you a quote if you provide a photo of the items you need removed while others will require that they send a crew to come asses your items in person in order to provide you with the most accurate quote possible.
Hometown can help you find local junk removal providers in your area and request quotes from multiple providers in order to get the best price, customer service, and availability.
---
---
Learn more: