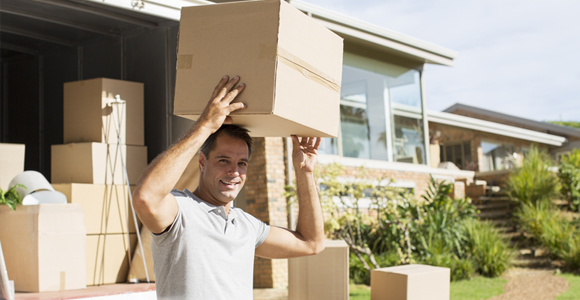 Updated December 9, 2022
Estate cleanouts cover a range of different circumstances, like the passing of a loved one, a cross-country move, downsizing for retirement living, evictions/foreclosures, divorce, and more.
Hiring professional services to help with an estate cleanout can be tremendously beneficial, especially when you need fast results.
Junk removal companies specialize in removing bulk amounts of household items, junk, and garbage in the most time-efficient way possible.
If you're concerned about the cost of your estate cleanout, you've come to the right place to be sure you don't overpay.
We'll go over the best strategies for getting the best price for an estate cleanup project.
Jump to:
---
---
Get Organized Ahead of Time
One of the biggest factors that affects the cost of an estate cleanout is the amount of time and labor it requires.
Spending time sorting and organizing the home ahead of time will help your junk removal team move as quickly as possible.
If everything needs to be removed and there is no organizing that needs to be done, you could move the items into one central, easy-to-access location.
Eliminating the need to haul boxes and furniture up and down flights of stairs or throughout your property may make a difference in the price you're quoted if it will make a significant impact on the time it takes it complete your job.
Keep reading:
Sell or Give Away Items
Selling items that are still in good condition requires more time and effort, but can be well worth it if you have the time.
Online marketplaces like Facebook Marketplace and Craigslist are the most popular options for getting rid of belongings locally.
If you don't have the time to take photos, create descriptive listings, and wait for the right buyer to come along, give away your heaviest items so that your estate cleanout costs less.
Large/heavy items not only require extra time and labor to remove them, but they also take up valuable space in the junk removal company's truck, trailer, or dumpster.
If the estate company you hire needs to take multiple trips to haul away your items, you can be sure that the added time and fuel costs will be reflected on your final bill.
Some estate removal companies will purchase large or valuable items to resell, allowing you to recoup some of your expenses.
Not all companies will do this, but the ones that do provide an added advantage to those who have valuable items that they don't have the time, ability, or desire to sell on their own.
Hire Local
Locally-owned and operated estate cleanout companies tend to offer more competitive and flexible pricing than their competitors who have a much larger service area.
The smaller a company's staff and overhead fees are, the more likely they are to offer the lowest price in their area.
Keep this in mind when researching junk removal companies near you.
Get Multiple Quotes
Getting multiple quotes from estate cleanout providers seems like an obvious strategy, but these types of jobs typically require an on-site estimate which can make people feel obligated to hire on the spot.
Keep in mind that junk removal quotes are commitment-free and it is completely acceptable and common practice to get more than one quote in order to make a decision you feel comfortable with.
However, if you get an in-person quote that you feel comfortable with and you agree to their price, they can often get to work right away.
Getting multiple quotes is a great strategy to find the most competitive estate cleanout price in your area, as well as the best customer service and availability.
Hometown makes it easy to request estate cleanout quotes from junk removal companies that service your zip code.
By providing your zip code and answering a few quick questions about your estate cleanout, you'll be shown licensed and insured junk removal companies near you.
You can read more about each company and request a free junk removal quote, all in one convenient place.
---
---
Learn more: