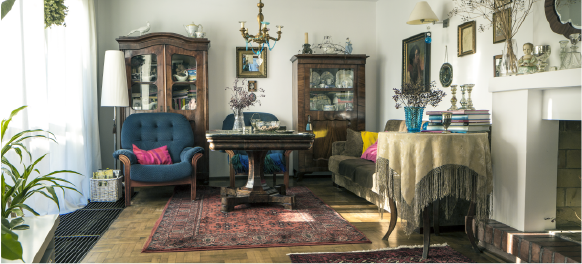 Updated February 23, 2023
Estate cleanouts are typically a stressful and emotionally taxing job.
When tasked with handling the estate of a deceased loved one or the marital home during a divorce, junk removal companies can be a priceless asset.
Junk haulers often specialize in estate cleanouts and know how to remove items the family doesn't want quickly and tactfully.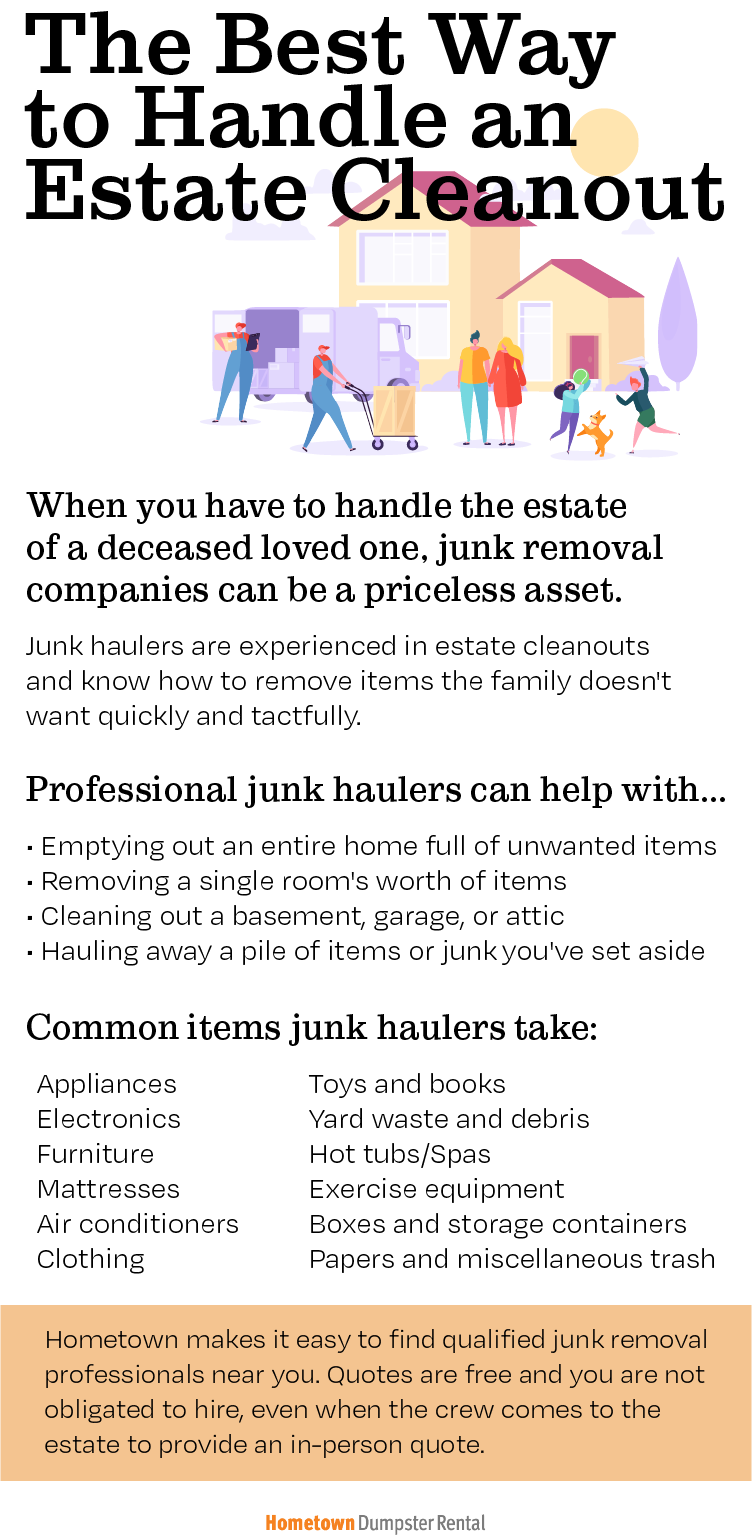 Whole-home cleanouts are never a fun project, but estate cleanouts can be especially exhausting.
Junk removal companies minimize the stress of estate cleanouts by handling the manual labor involved, allowing you to direct your focus to more important matters.
Experienced junk removal companies understand that cleaning out an estate can be a stressful, vulnerable time for you and your family, and will offer as much, or as little, assistance as you'd like.
Professional junk haulers have the ability to empty out an entire home full of unwanted items, donate salvageable items to local charities, recycle items whenever possible, and dispose of the rest.
They also can remove a single room's worth of items, clean out a basement, garage, or attic, or load up a pile of items or junk you've set aside.
Oftentimes, families utilize junk removal companies' services after the family has had time to go through the items or host an estate sale.
Then, what's left over is hauled away and taken care of properly.
If you have a large number of electronics and appliances that are out of date and unable to be used, or old furniture you can't (or don't have the time to) sell, junk removal companies will recycle or donate them for you, making them especially helpful in these situations.
Common items junk removal companies take:
Appliances (microwaves, refrigerators, ovens, dishwashers, washers and dryers, etc.)
Electronics (computers, TVs, radios, etc.)
Furniture (couches, chairs, desks, tables, dressers, etc.)
Mattresses
Air conditioners
Clothing
Toys and books
Yard waste and debris
Hot tubs/Spas
Exercise equipment (treadmills, stationary bikes, weight benches, ellipticals, etc.)
Boxes, papers, storage containers, and miscellaneous household trash
---
---
Find out more: