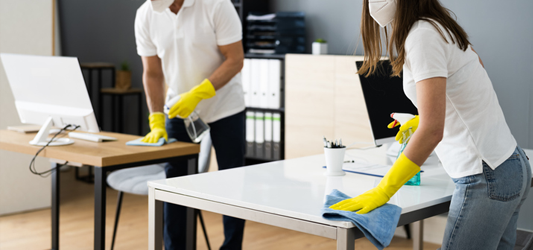 Updated April 20, 2023
Spring cleaning is a tradition that gets us and our living spaces prepped and ready for the festivities and gatherings that warmer weather brings. Starting your spring cleaning project without a plan, however, can slow down the process and increase your stress.
That's why we've created these short, simple tips to explain how to spring clean and where to begin. Hometown is here to help you simplify and organize your plan of attack.
Follow these 5 simple tips for a thorough and efficient spring cleaning project:
---
---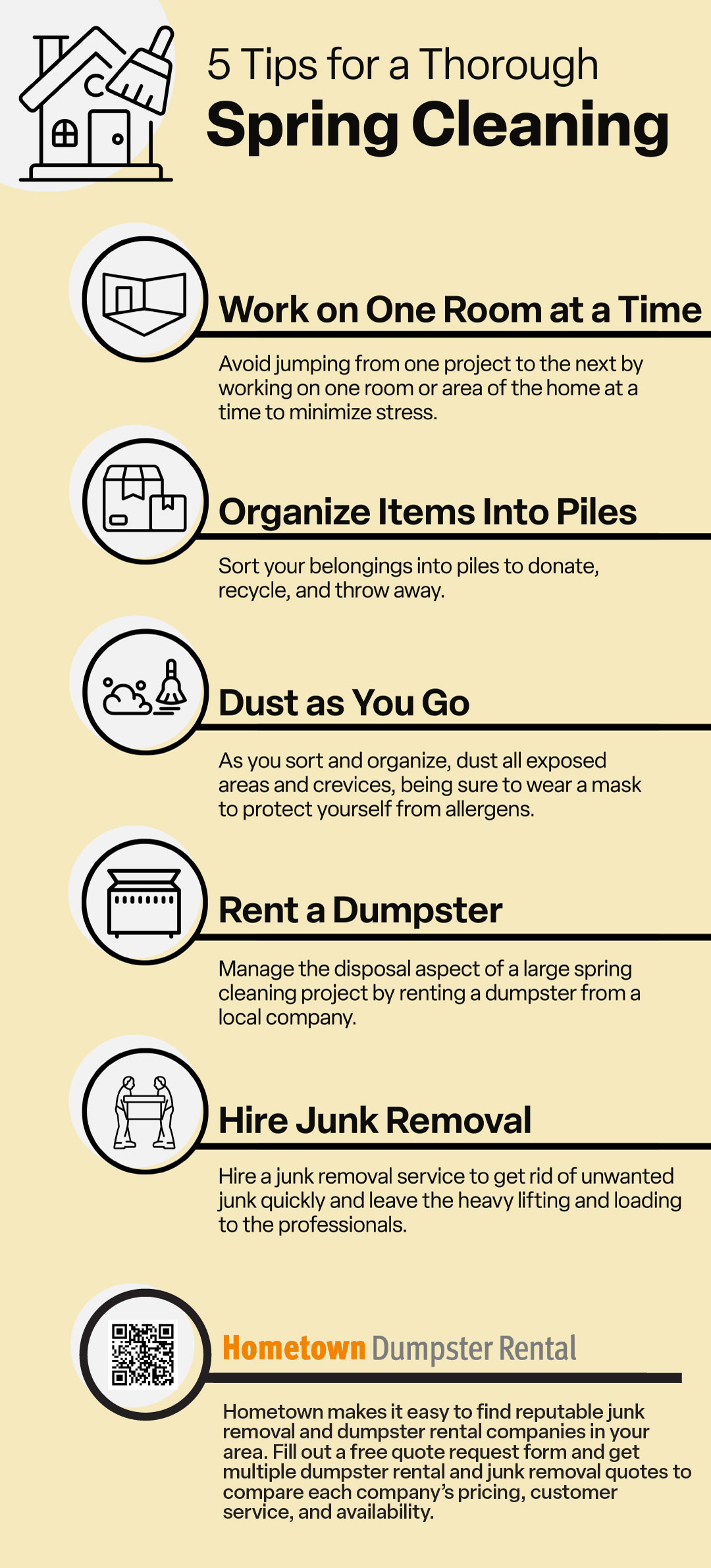 Work on One Room at a Time
The fastest way to get off track or feel overwhelmed with a spring cleaning project is by jumping from one project to the next. Before you know it, there is an ongoing project in every direction you look. When it comes to large cleaning projects, stick to one room or area of the home at a time.
If you're someone that is motivated by instant gratification, start by working on a small area or one with less mess. Seeing fast results and the transformation that comes with it will help motivate you to tackle large, more cluttered spaces.
Another approach is to start with the biggest project first. That way, every room gets easier and faster as you go.
Organize Items Into Piles
Get rid of your junk this spring by going through closets, drawers, shelves, and boxes packed away and sort through all your items. Determine which items will stay, which items can be sold, donated, or recycled, and which items need to be thrown away.
When debating whether or not to keep an item, consider the last time the item has been used. If it's a non-seasonal item that hasn't been touched in four or more months, you likely won't miss it if it's gone.
Learn more:
Dust as You Go
While you organize and sort through your belongings, take this opportunity to dust all exposed areas and crevices.
We recommend wearing a mask while you do this to protect yourself from allergens. For more sensitive individuals, having an air purifier in the room with you while you're cleaning can also alleviate allergy flare-ups.
Rent a Dumpster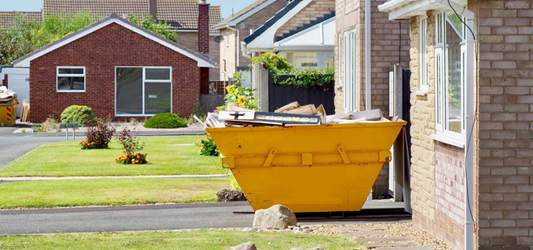 If you find your pile of items to throw away has grown into a pile too large to put in your weekly trash bin, rent a dumpster to manage your spring cleaning. 10 yard dumpsters are a perfect size for spring cleaning projects and 20 yard dumpsters are available for even larger projects. Rent from a locally-owned dumpster company for the best pricing and quality of customer service.
Hometown makes it quick and easy to locate local dumpster companies near you. You can request free dumpster quotes to ensure you're paying a competitive price with the availability your project requires.
Continue reading:
---
---
Hire Junk Removal
If you have a good amount of junk to get rid of but not necessarily enough to rent a dumpster, hiring a junk removal company to haul away your unwanted items is a great spring cleaning solution. Junk removal companies are in and out of your home within a matter of minutes to load your unwanted items into their vehicle and haul them away to a donation, landfill, or recycling facility.
Some companies will even provide you with a tax deductible receipt for your donated items, so be sure to ask if your items are in good condition.
Just like with dumpster rental, local-owned junk removal companies are the best choice to hire in comparison to large national chains, and Hometown can help with that. The companies we publish are licensed, bonded, and insured to perform the work they provide and are available for free junk removal estimates at your request. Read reviews from verified real customers and get answers to the most common waste removal questions on our blog.
---