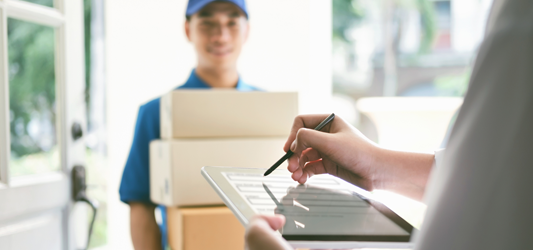 Updated April 30, 2023
When you have gently used or outdated items that are in clean, working condition, the most responsible way to get rid of them is to donate them. There are countless benefits to donating your unwanted belongings, like freeing up storage space in your home, keeping items out of landfills, helping those less fortunate, stimulating your local economy, and potential tax breaks, just to name a few.
If you have heavy items to donate, like old furniture sets, or if you have a few boxes or bags full of belongings to donate and don't have the time, physical ability, or desire to load, haul, and unload your donations, hiring a junk removal company is the perfect solution.
Jump to:
---
---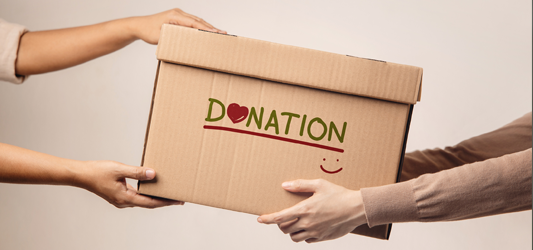 How Junk Removal Works
Junk removal services are designed to help homeowners, renters, landlords, office managers, and others quickly get rid of unwanted items as quickly as possible.
It works like this:
Find locally-owned companies near you and request free quotes to compare pricing, customer service, and availability. (Hometown makes this part easy with our single quote request form!)
Choose the best company for the job.
The junk removal company will arrive as scheduled to load your items into their truck. You can have them come into your home to retrieve your items or you can have them placed outside for contactless pickup.
Pay your invoice before the junk removal crew leaves your home.
The junk removal company will haul your items to a local donation center of their choice. If you have a specific donation center in mind that you would prefer they use, be sure to discuss this prior to hiring them to ensure that they are willing to honor your request.
If you are someone that itemizes their tax deductible donations and require a donation receipt, make sure you discuss this before hiring a junk removal service. More often than not, junk removal companies take pride in being an environmentally-friendly disposal solution and donate or recycle the items they haul away as often as possible, whether their customers request this or not. Because of this practice, you'll need to make sure the company that you hire keeps your items separate from the other items they donate so that they can provide you with the proper paperwork if you require a donation receipt.
Learn more:
Where to Donate Items
Most areas have nationwide donation centers and resale stores, like Goodwill and The Salvation Army, but it's worth looking into local options as well. Instead of having a junk removal company haul your unwanted items to the closest donation based resale store, consider finding organizations that will place your unwanted clothes and household items directly into the hands of people in need.
Women's shelters, schools, foster care programs, LGBTQ+ centers, refugee organizations, churches, and homeless shelters are all examples of organizations you should search for in your area to donate your items to. Do a quick Google search or post in a community Facebook group to find these types of organizations that will accept donations in your area,
When You Should Hire Junk Removal Services
Hiring a junk removal company to donate your items on your behalf is a great solution if you:
Work odd hours that prevent you from making it to donation centers during operating hours.
Don't have the proper vehicle to haul the items yourself.
Are physically unable to lift and move heavy items and don't have someone else willing to help for free.
When you're ready to find a junk removal service near you, search your zip code on Hometown. We help consumers connect with responsible, licensed junk removal and dumpster rental companies across the U.S. By filling out our quote request form, you'll be able to send your request to up to 3 local providers in your area who will provide you with a completely free hauling estimate.
---