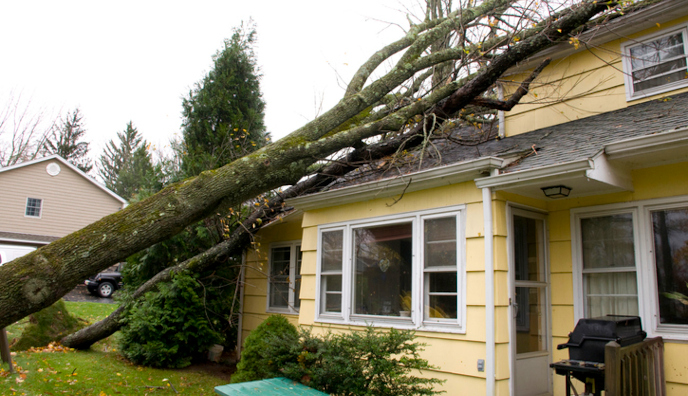 Updated March 2, 2023
Most storm damage is covered (at least to an extent) by homeowner's insurance.
The first step in handling a storm damage cleanup is to contact your insurance company. The damage may be covered and paid for by the insurance company, including the cleanup, so contact your insurance company for details.
However, the cost of cleaning up after a storm can vary quite significantly based on the type and overall scale of the damage.
Common cleanup options include hiring a junk removal service, renting a dumpster, or DIY cleanup/disposal. Costs can vary from a few hundred dollars to several thousand dollars.
This guide will cover typical costs to cleanup damage caused by a tornado, hurricane, windstorm, and other severe storms using the most popular cleanup options.
Jump to:
---
---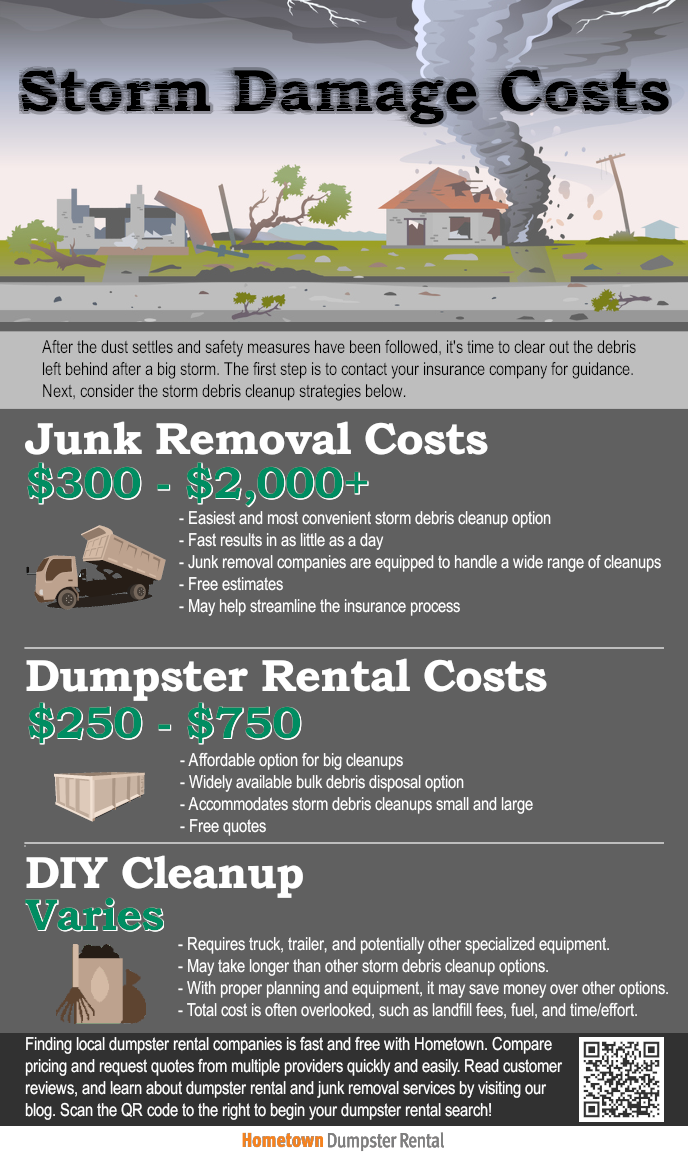 Hire a Junk Removal Company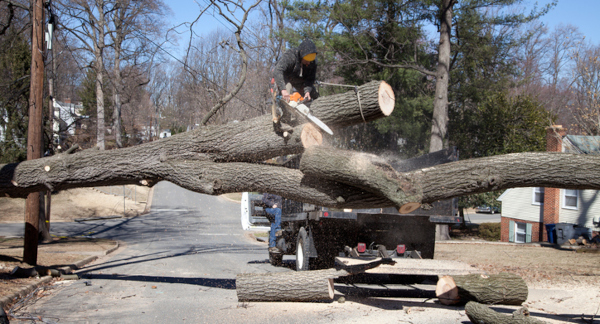 Most local junk removal companies offer expertise in storm damage cleanups.
This may include cleaning up yard debris, tree branches, small structure damage (e.g., sheds), and general debris cleanups.
Many junk removal companies provide service for larger storm cleanups as well, including significant damage to homes or buildings.
We suggest getting several estimates before hiring a junk removal company.
Don't base your decision on price alone, as the reputation of a company is a key factor in finding a good junk hauler.
It's important to involve your insurance company in this process.
For the most severe storm damage, it may be necessary to contact FEMA for assistance.
Average Cost of Storm Damage Cleanup: $300-$2,000+
It's difficult to pinpoint an exact cost figure in this case due to the varying degrees of storm damage specific to each instance.
Cleaning up a pickup truckload worth of tree branches following a thunderstorm will likely cost $300-$400, while cleaning up following a major flooding event could cost thousands of dollars, if not tens of thousands.
Keep reading: Junk Removal Prices Near Me and How to Get a Good Deal
Rent a Dumpster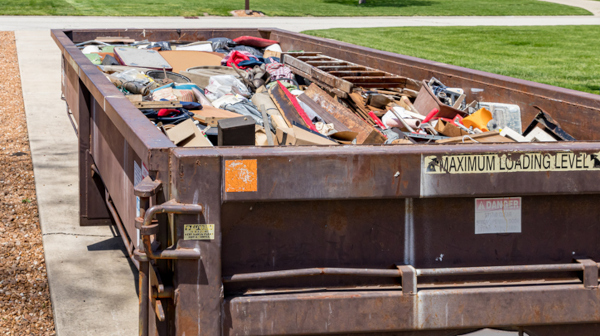 Renting a dumpster is a cost-effective option for storm cleanups.
For example, a 10 yard dumpster can be rented for as little as $250 in many parts of the country. (Larger dumpsters typically will cost more.)
Most dumpster rental companies accept yard debris or general storm damage debris, but there may be some exceptions.
One example is moldy drywall or other toxic materials.
Be sure to describe the type of debris and overall project details with the dumpster rental company before booking a dumpster.
Average Cost of Dumpster Rentals: $250-$750
Dumpster rental prices will vary based on location and the size of the container.
The price to rent a dumpster typically includes everything (drop off, disposal, etc.) and seven days to load the dumpster.
Most rental companies enforce a weight limit for each dumpster, so be cautious not to exceed it when loading heavy or wet debris.
Learn more: 7 Factors That Affect the Cost of a Dumpster Rental
---
DIY Cleanup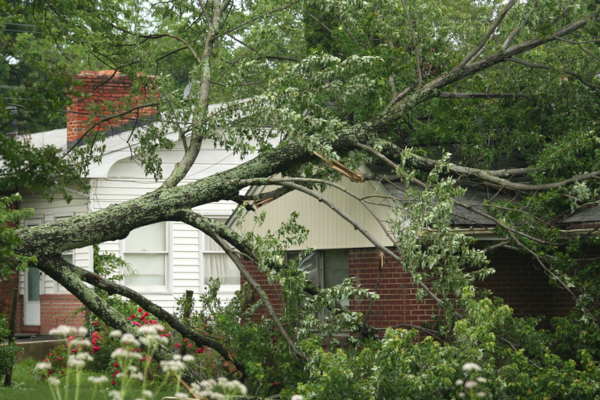 Disposing of the storm damage debris yourself is always an option.
It may not be the safest, easiest, or even the most cost-effective choice for this type of project, but it is still a viable option in some cases.
DIY disposal can be good choice for smaller storm cleanups.
For example, cleaning up tree branches or a small downed tree is typically something homeowners can do themselves.
Tools may be required for the job, such as a chainsaw, woodchipper, wheelbarrows, and other hand tools. Trucks and/or trailers are also required to haul away the debris.
Average Cost of DIY Storm Cleanup: $0-$100
DIY cleanups do not necessarily equate to "free."
There are several costs associated with DIY storm cleanups, including possible equipment or tool rentals, landfill dump fees, fuel costs, and your time.
In many cases, it may be a better deal to rent a dumpster or hire a junk removal service to complete the job.
---
---
Find out more: