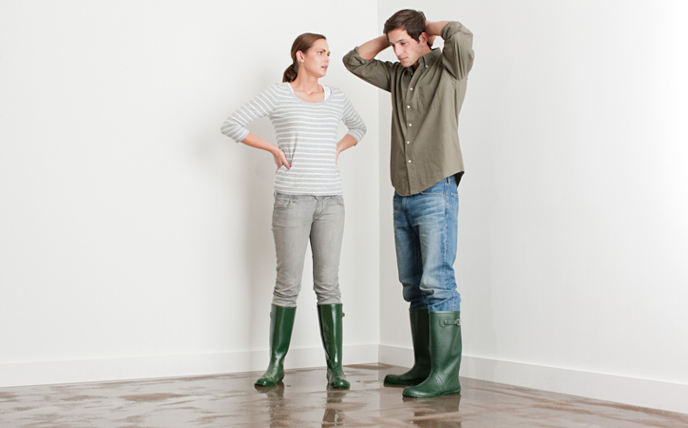 Updated April 27, 2022
It's a major inconvenience, at the very least, having to deal with a flooding situation caused by storm damage, a broken pipe, or mechanical failure.
In this guide, we're going to discuss the basics when it comes to managing and remediating residential flooding situations, but first and foremost: Safety should always be your number one concern.
Exit the home immediately and call 9-1-1 during an emergency flooding situation.
Excessive water can damage the structural integrity of a building during or after a major flooding event, and this can lead to collapse or other safety hazards.
Contact FEMA for individual assistance in the case of major flooding losses. You may be eligible for government aid.
For less severe flooding events, you may be able to safely contain, document, and clean up the damage, but use extreme caution in doing so.
Here's how it's done:
---
---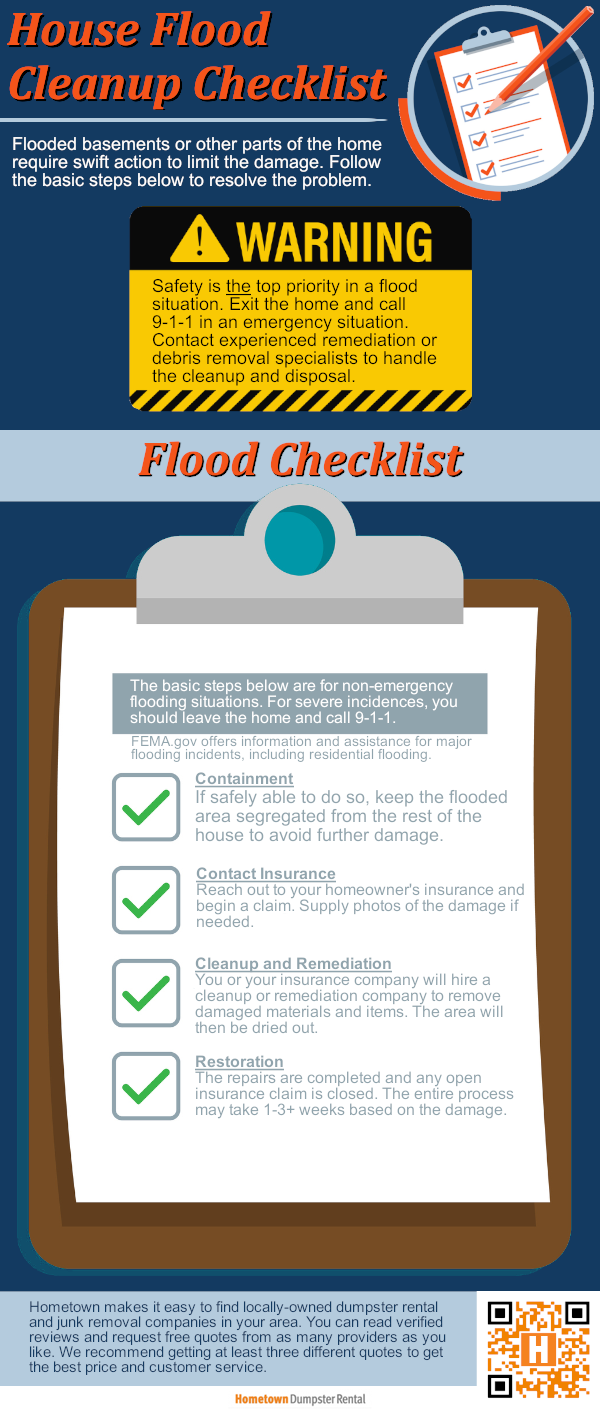 Containment and Documentation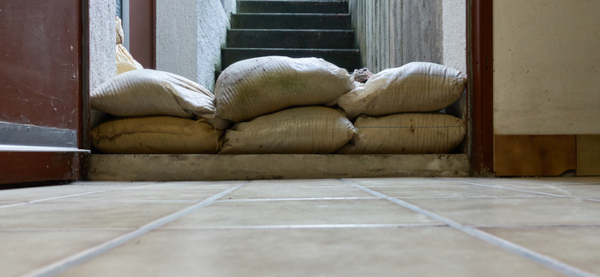 Depending on the severity and specific circumstances of the flooding, it's important to keep it contained to help prevent damage to other areas of the house.
The containment process may include turning off the main water valve, sand bagging areas, removing valuables, keeping kids/pets away from the area, etc.
Take photos of the affected area and all the damage. These photos may be useful during the insurance claims process.
File an Insurance Claim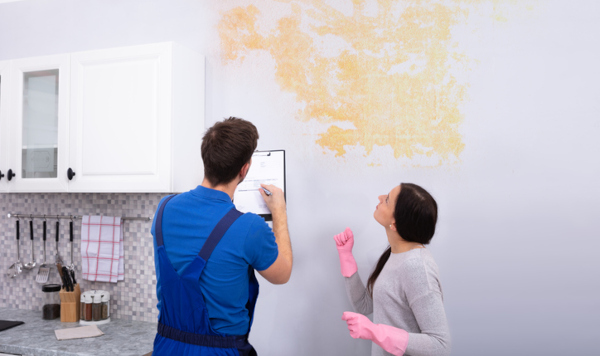 Contact your homeowner's insurance company as soon as the situation is stabilized.
Your homeowner's insurance company may or may not cover the cost of repairs and replacement of damaged items. You may be responsible for some or all of the restoration and the costs associated with it.
The insurance company will walk you through the insurance claims process. This may involve a claims adjuster or other licensed professional coming to your home within a few days and inspecting the damage.
You will then receive a report from the insurance company documenting the extent of the damage and a line-by-line breakdown of the damages and cost of repair.
Contact your insurance company for any issues or questions you have about the report.
The insurance company may offer any one of the following resolutions:
Cut a check for the damages
Pay the plumbing and/or restoration company directly for the repair
Reimburse you for the cost of repairs
Remediation
The remediation process varies depending on the extent of the damage and type of flooding that has occurred.
However, the priority in any flood remediation—once the site is stable and safe—is to dry it out.
This includes pumping out residual water and removing damaged walls, ceilings, baseboard/trim, doors, appliances, and other water-damaged items.
Once the damaged materials are removed, powerful fans are used to further eliminate moisture.
Professional remediation/restoration companies may use moisture meter reading devices to ensure the area is of an acceptable moisture content.
Mold test kits ensure the effected area is within spec both on materials (e.g., walls) and airborne mold spores.
Extensive mold may require additional remediation to ensure a safe and non-toxic environment prior to beginning the rebuilding process.
Junk Removal Cleanup and DIY Disposal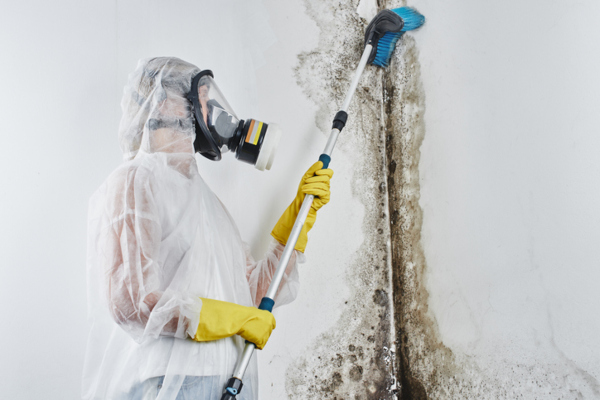 Many junk removal companies offer services that can accommodate flood or related storm damage cleanups.
This service may involve light demolition necessary to remove water-damaged walls, floors, etc., as well as general cleanup to remove items damaged by the flood.
Junk removal companies generally do not offer mold remediation and all-encompassing flood cleanups (e.g., water removal or moisture control) unless they are licensed and experienced in doing so.
This is something you'll want to ask when calling or getting online junk removal estimates.
If mold is discovered during a flood cleanup situation, it is best handled by professionals equipped to safely dispose of these toxic materials.
Simply by cutting into or moving materials containing mold, the mold spores can become airborne and create a hazardous environment particularly for those with respiratory disease or that are sensitive to mold.
DIY disposal is another option for cleaning up post-flood (assuming no mold growth issues).
Rent a dumpster for damaged materials and items that are beyond repair to make cleanup quick and efficient.
Be sure to describe the details of the planned cleanup with the dumpster rental company to ensure disposal of the flood-damaged materials is acceptable.
---
---
Learn more: