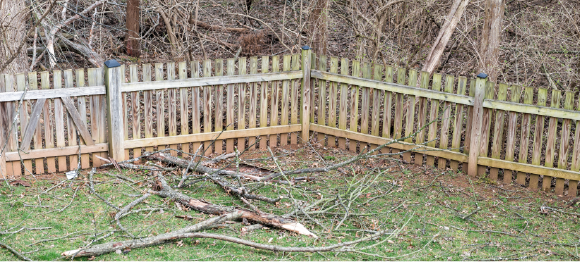 After a storm, whether it's from snow, ice, wind, fire, or intense thunder or rain, most homeowners have a certain degree of storm cleanup to do.
Broken branches, fallen limbs or entire trees, wind-blown junk or lawn furniture, pieces of siding or roofing shingles stripped from houses and nearby businesses...these are all items you might find in your yard after a big storm, and they can be a pain to clean up.
In this guide, we'll discuss various tips to handling storm cleanup quickly without overpaying.
Jump to storm cleanup tips: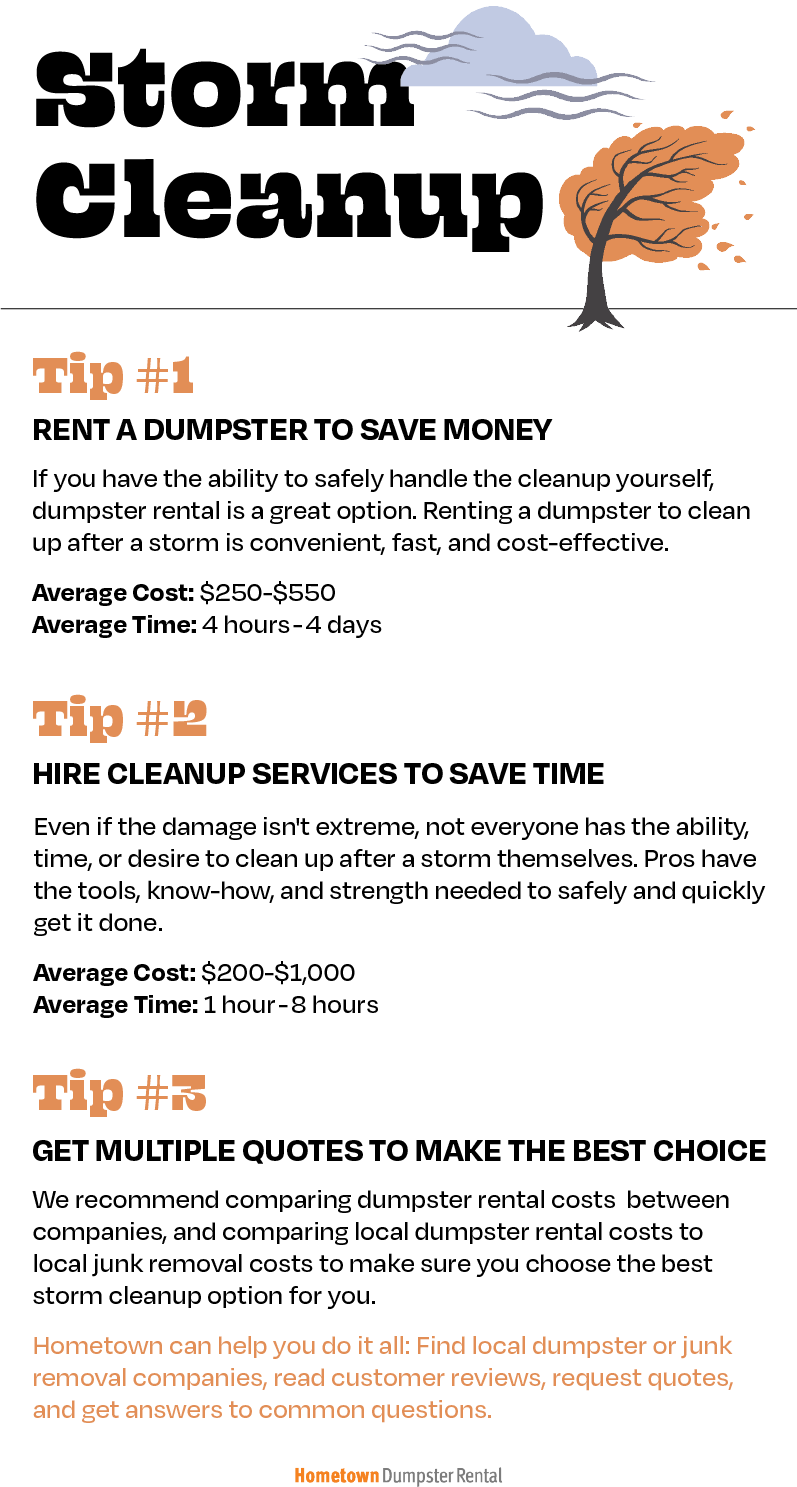 Tip 1: Rent a Dumpster for Storm Cleanup
If you have the ability to safely handle the cleanup yourself, dumpster rental is a great option.
Renting a dumpster to clean up yard waste is a convenient, fast, and cost-effective way to clean up after a storm.
We recommend starting your cleanup once you're sure it's safe to do so. Are you sure there are no downed lines or other risk to you? Has the bad weather passed?
For relatively small storm cleanup projects, a smaller container will likely work, like a 10 yard dumpster or 20 yarder.
The national average cost for small dumpsters in the 10-20 yard range is $250-$450.
For larger storm cleanups, or if you have heavy debris, a larger dumpster size, like a 30 yarder or 40 yard dumpster, is likely the better choice.
The average cost for larger dumpsters in the 30-40 yard range is $400-$550.
Dumpster costs vary depending on the size of the dumpster, the type and amount of debris you put in it, where you live, who you rent from, etc.
If you only have branches and yard waste to get rid of, you can likely "clean load" your dumpster—which means only loading a single type of material into the dumpster—for a lower dumpster price.
Hometown can help you find local dumpster rental companies, and we make it easy to request multiple dumpster quotes and read reviews.
---
---
Keep reading:
Tip 2: Get Help with Storm Cleanup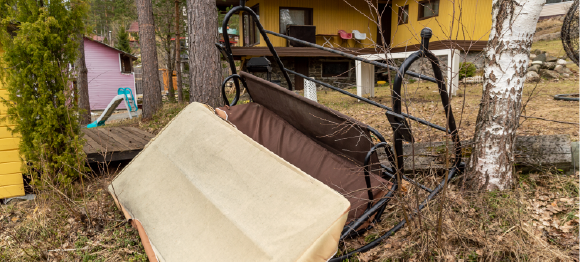 Big storms can cause a great deal of damage, and in some cases, the resulting damage can be dangerous to deal with yourself.
Even if the damage itself isn't dangerous or extreme, not everyone has the physical ability, time, or desire to clean up the fallout themselves.
Professional storm cleanup assistance and junk removal services can save you time, stress, and risk.
While cleaning up your yard yourself is typically possible after a minor or moderate storm, professional storm cleanup services can help get it done quickly and safely, especially in more severe cases.
Storm cleanup crews have the know-how, strength, and tools needed to safely haul away branches, limbs, collapsed sheds or fences, trash, and other junk that's made its way into your yard.
Storm cleanup costs can vary a great deal depending on how severe the damage is, the labor involved with the cleanup, where you live, and who you hire.
For a relatively minor storm cleanup, like removing fallen tree branches or limbs and scattered junk or trash from your yard, the average cost is $200-$600.
If you have large, heavy tree limbs that need to be cut up and hauled away, you can expect this cost to increase to $1,000 or more.
If an outdoor feature, like a fence or shed, was also ruined as a result of a windstorm, the costs increase even more to $2,000 or more.
If your home was damaged in a storm from a fallen tree, flood, or lightning strike, reach out to your insurance company right away to get it repaired.
Note: If your property or home has extreme damage, we recommend reaching out to a restoration company.
---
---
Find out more:
Tip 3: Get Multiple Quotes to Compare Cost and Availability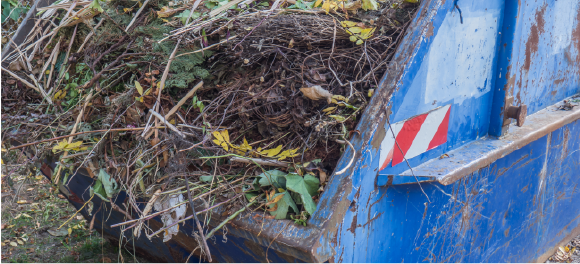 When your home or property is impacted by a storm, you want to get it handled as quickly as possible, and Hometown understands that.
Hometown can help you find dumpster rental companies and junk removal and storm cleanup pros in your area.
Not only that, but you can also read verified customer reviews and request multiple quotes easily and free of charge.
When reaching out to companies for a quote, give as much detail about your project as you can to each company you speak to in order to get the most accurate junk removal quote or dumpster rental estimate.
Getting multiple quotes before renting a dumpster or hiring a junk removal service will help ensure you pay a fair price for quality services that you can get when you need them.
Oftentimes, junk removal companies will need to come out to your property to assess the work and provide a quote.
Whenever possible, we recommend getting multiple dumpster rental quotes, and the same goes for getting more than one estimate for your junk removal project.
While it's important to compare dumpster rental costs from company to company, we also recommend comparing local dumpster rental costs to local junk removal costs to make sure you choose the best storm cleanup option for you. Hometown can help you do it all: Find local companies, read customer reviews, easily request quotes, and get answers to common questions.
---
---
Learn more: