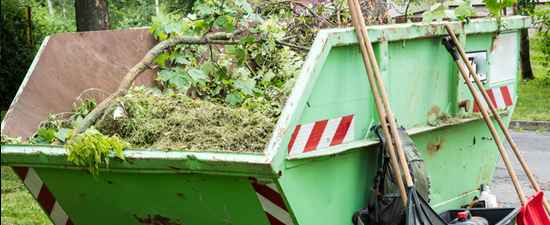 Updated August 31, 2022
Renting a dumpster for yard waste offers convenience, speed, and a great value for cleaning up large landscaping projects.
It's a viable option for jobs like removing large amounts of dirt, tree debris removal, brush removal, and more.
If you've never had to rent a dumpster for yard waste, the good news is that you can clean load your dumpster for a potentially lower price!
Not sure what clean loading is? Keep reading to find out.
In this article, we'll discuss:
---
---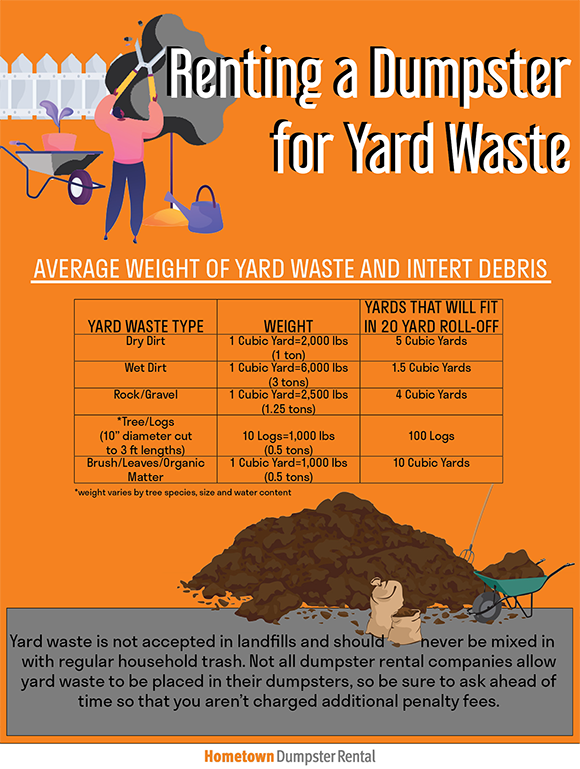 Local Laws Regarding Yard Waste Disposal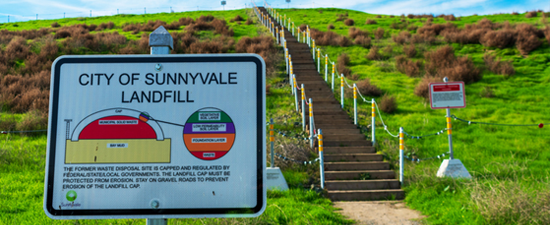 Yard waste is prohibited from being dumped in municipal landfills.
You can't lawfully mix yard debris with regular household or commercial trash due to negative environmental effects.
When loading a dumpster with yard waste and inert debris, municipal wastes (trash, building materials, etc.) should not be mixed in with it.
This allows the dumpster rental company to easily pick up the filled dumpster and drop off the yard waste at the proper processing facility.
Research your local environmental laws before renting a yard waste dumpster.
Earth911 has a good state-by-state resource that can help you get started in learning local waste disposal laws.
Different Dumpster Sizes for Various Types of Yard Waste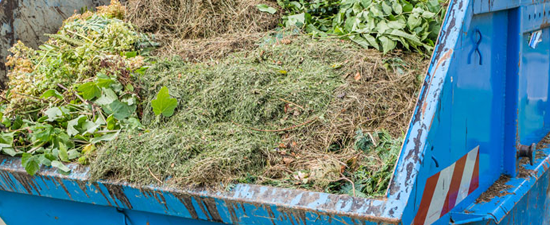 The dumpster size that is right for your particular project will vary by the rental company supplying the container.
Some rental companies only authorize 20 yard dumpsters for use on yard waste disposal projects, while others may allow yard debris in 30 or 40 yarders.
The main concern for the rental company is the weight of the load.
Yard debris can be quite heavy in many cases.
Materials such as wet leaves, dirt, large tree logs, and other heavy materials can drive the weight of the load up substantially.
Most dumpster rental companies have a maximum weight allowance based on several factors:
Maximum lifting capacity of the truck carrying the dumpster
Type of debris and cost of disposing that type of debris at the nearest disposal facility
Maximum weight load capacity allowed to travel on the roads in the area, as governed by local law
These are key reasons why dumpster rental companies have weight allowances on their dumpsters.
It's also the reason many dumpster rental companies only allow dense, heavy debris in smaller dumpsters, like 10 yard dumpsters.
It's important to know the exact type of debris to be disposed of and the approximate amount of it.
Your dumpster rental provider can help in estimating the amount and weight of the debris.
This will ensure the right dumpster is selected to handle the project.
Average Weight of Yard Waste and Inert Debris
Dry dirt
1 cubic yard = 2,000 lbs (1 ton)
Wet dirt
1 cubic yard = 6,000 lbs (3 ton)
Rock / gravel
1 cubic yard = 2,400 – 2,7000 lbs (1.2 - 1.35 tons)
Tree / logs
(10" diameter cut to 3 ft lengths)
10 logs = 0.5 tons (1,000 lbs.) (weight varies by tree species, size and water content)
Brush / leaves / organic matter
1 cubic yard = 1,000 – 1,500 lbs (0.5 – 0.75 tons)
A smaller dumpster, such as a 10 yard container, is ideal for heavy debris like dirt, wet leaves, or logs.
The reason it's not common for dumpster rental companies to rent out 30 or 40 yard dumpsters for heavy debris is that the weight would exceed the lifting capacity of the roll-off truck.
Learn more: Comprehensive Guide to Dumpster Rental Sizes
Yard Waste Dumpster Costs
The cost to rent a dumpster for yard waste is generally the same as renting it for general household waste or construction debris.
However, some rental companies charge less for yard debris due to some recycling centers being less expensive compared to paying for landfill tipping fees.
National average dumpster rental costs based on data collected by Hometown
Your local pricing may vary; these are national averages. Call several companies for
dumpster rental quotes
to ensure you're getting the best price.
Learn more: 7 Ways to Get a Discount on Dumpster Rental Costs
Consider Composting When Possible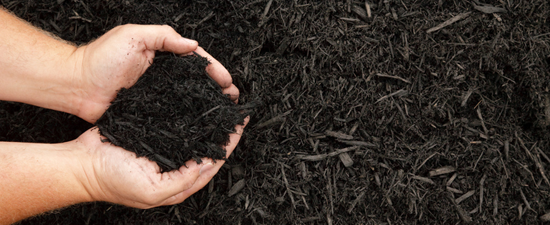 Yard waste is compostable material as long as it is clean, meaning it cannot be mixed with other non-compostable wastes.
Composting can help save on dumpster rental costs or completely eliminate them in some cases.
Composting is a huge aid in eliminating space in landfills and is a responsible way to help the planet.
Learn more about composting:
Convenience of Renting a Dumpster for Yard Waste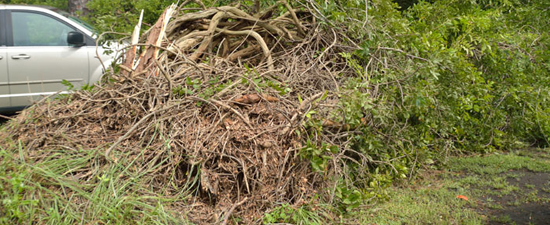 It's hard to beat the time-saving convenience aspect of renting a dumpster for bulk amounts of yard debris.
Alternative disposal methods, such as using a utility trailer and hauling it yourself, may seem like a money-saving option, but this is not always the case.
Having a 10+ yard dumpster on site allows for fast, easy loading and offers the convenience of having the dumpster rental company pick it up and haul it to the processing facility for you.
You save time and fuel costs compared to hauling it yourself.
Learn more: Compare the Cost of DIY Hauling vs. Renting a Dumpster
Alternative Solution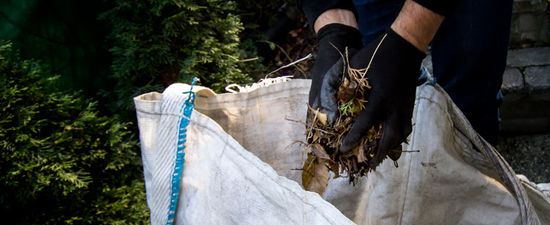 An alternative solution to renting a dumpster for yard waste disposal is to hire a local junk removal company instead.
Junk removal companies take the convenience of a dumpster one step further by doing all the heavy lifting for you.
Yard waste removal services can cost anywhere from $100-$650, depending on how large the project is.
Keep reading: