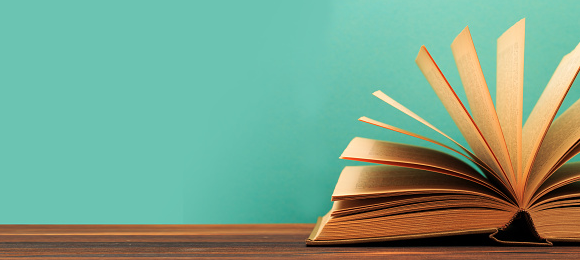 If you've never had to rent a dumpster and are unfamiliar with some of the industry terms you've been seeing, this article is for you.
Continue reading for a quick break down of dumpster rental terms.
Jump to:
---
---
10, 15, 20, 30, 40 Yard Dumpsters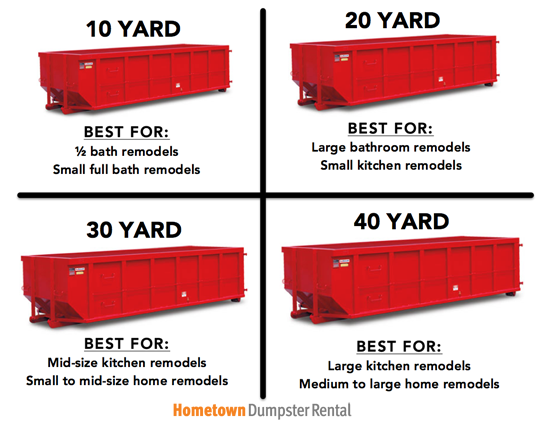 The size of a dumpster is measured in cubic yards.
For example, a 10 yard dumpster is a container with 10 cubic yards of space for dumping material.
The exact dimensions of a 10, 20, 30, 40, etc. yard dumpster rental can vary depending upon what the rental company has available.
However, here are some common sizes:
| | | |
| --- | --- | --- |
| Dumpster size | Dimensions | What Will Fit? |
| | 12 ft x 8 ft x 4 ft | 250 sq ft deck removal |
| | 22 ft x 8 ft x 4.5 ft | 2500 sq ft single-layer of shingles |
| | 22 ft x 8 ft x 6 ft | |
| | 22 ft x 8 ft x 8 ft | New home construction |
Most rental companies offer additional dumpster sizes beyond the ones listed above.
Clean Load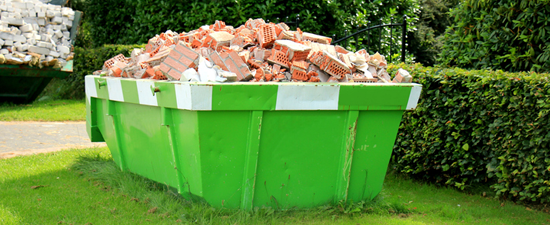 A clean load refers to a rented roll-off dumpster filled with only one type of recyclable material, like concrete, asphalt, plastic, drywall, or cardboard, along with many others.
This makes it easier for the dumpster rental company to have the entire load recycled rather than dumped at the landfill.
Trash recycling is an eco-friendly option offered by many dumpster rental companies.
Always ask the rental company if they accept clean loads for recycling before renting the container.
Commercial Dumpster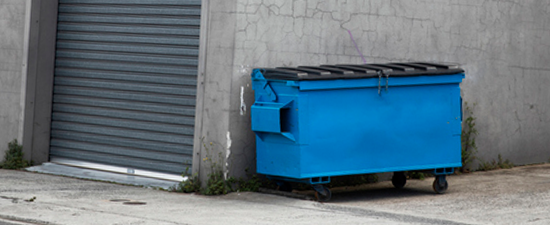 Also referred to as trash dumpsters, commercial dumpsters are rented dumpsters picked up by trash collectors on a regular schedule.
Trash dumpsters also differ from roll-off containers in that they are typically smaller (measuring 2-8 cubic yards), have a lid, and are picked up weekly or monthly.
Restaurants, grocery stores, apartment complexes, etc. use these dumpsters.
Dumpster Bag or 'Bagster'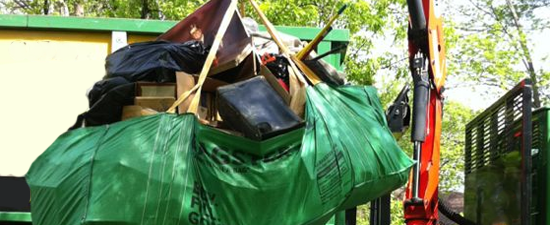 A dumpster bag is an alternative to a traditional steel dumpster.
A dumpster bag is made from heavy-duty materials that can handle heavy loads and is sometimes a more economical choice for smaller cleanups, like removing kitchen flooring.
Bagster is the name of Waste Management's dumpster bag and is the most common dumpster bag offered.
Some companies offer their own version of a bagster and can refer to them by either name.
Not all dumpster rental companies offer dumpster bags.
Dumpster Permit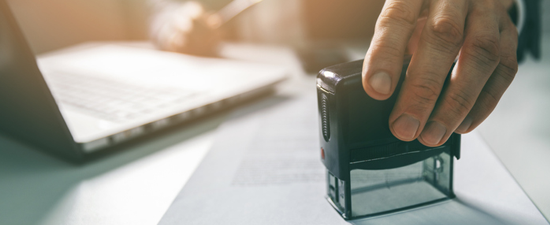 A dumpster permit may be required in some municipalities, particularly if you plan to have the container rental placed on a street or public sidewalk.
Some dumpster rental companies take care of all city permit requirements, but you may be responsible for securing permits in some circumstances.
Permits are not typically required if you plan to position the rental container on private property.
Always ask your dumpster rental company about permit requirements in your area.
Junk Removal Company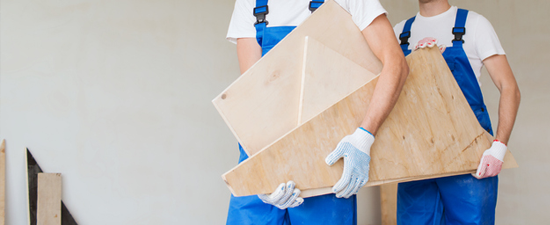 A junk removal company offers a similar, more convenient service as dumpster rental companies - they do all the heavy lifting for you.
The junk removal crew takes care of the removal and loading of all the junk using their own containers and trucks.
It's a great option if you need a bulk waste removal solution but don't want to load the container or have a container sit on your property for multiple days.
Oftentimes, the junk removal company will complete the job in less than a day.
---
---
Landfill Fees or "Tipping" Fees
Most of the waste you put into your rented dumpster ends up in local landfills.
Local and city governments run these landfills and a fee is required to offload waste.
This is called the landfill or tipping fee.
This fee is typically charged per ton of waste and the U.S. average is about $54 per ton.
More often than not, this fee is included in the cost of your dumpster rental, but other times it is not.
Make sure your dumpster rental company clarifies whether or not this fee is included in the quoted price.
Maximum Tonnage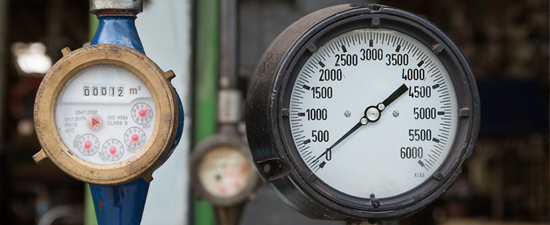 The maximum weight of the material you can load into a rented dumpster is known as the maximum tonnage.
The rental company will let you know what the maximum tonnage is for the particular dumpster you rent and they will give you a general idea of how much material it takes to reach the maximum tonnage.
If you exceed the max tonnage, you will be responsible for paying overage fees – around $40-100 per ton.
Mixed Loads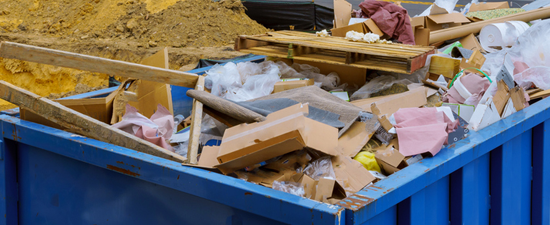 A mixed load refers to filling a rented dumpster with multiple types of recyclables, such as wood, cardboard, and plastics.
Unlike a clean load, a mixed load must be sorted out at a sorting facility to separate the various types of recyclables.
Mixed load sorting facilities are not available in most cities across the U.S., but it is a practice that is growing in popularity.
Overage Fees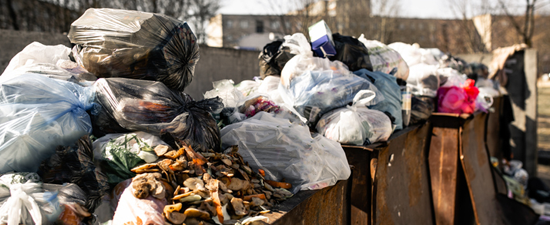 An overage fee is a charge incurred if you happen to exceed the tonnage limits on your rental.
Overage fees are usually calculated per ton and range anywhere from $40-100 on average.
For example, if your roll-off container rental has a 4-ton limit and the final load contains 5 tons of waste, you're responsible for an additional fee to cover the added expense of hauling and dumping the extra waste.

Prohibited Items
Prohibited are items you are not allowed to toss in rented dumpsters.
Some of the most common prohibited items included motor oil, lead-acid batteries, paint, and tires.
Always ask about any prohibited items when renting the container to avoid potential fees and penalties.
Roll-Off Dumpster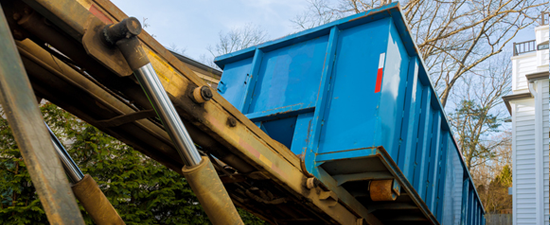 When you rent a dumpster for a household remodeling project, construction, or any sort of cleanout, your rental is typically a roll-off dumpster.
Roll-off dumpsters are also referred to as roll-off containers, open-top containers, or simply dumpster rentals.
It's called a roll-off dumpster because it literally rolls off the back of the delivery truck.
One side of the container is on wheels to make the drop-off and pickup much easier.
Roll-Off Truck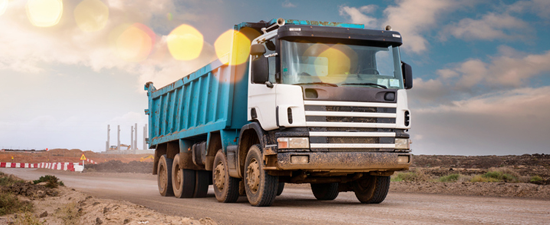 A roll-off dumpster truck is a truck that delivers and picks up your roll-off dumpster container.
Skip
Roll-off dumpsters are referred to as "skips" in certain parts of the world, particularly in England.
---
---
Continue reading: