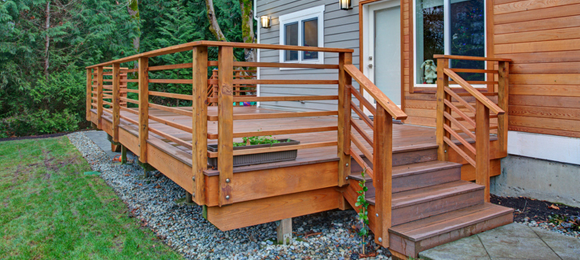 Renovating an old, worn deck is relatively easy and inexpensive compared to completely replacing it.
With a little help from family or friends, you can have a brand new looking deck in as little as 1-2 days.
There are so many different shapes and sizes when it comes to outdoor deck designs, so we'll focus on giving you some of the most useful and universal deck renovation tips.
Jump to:
---
---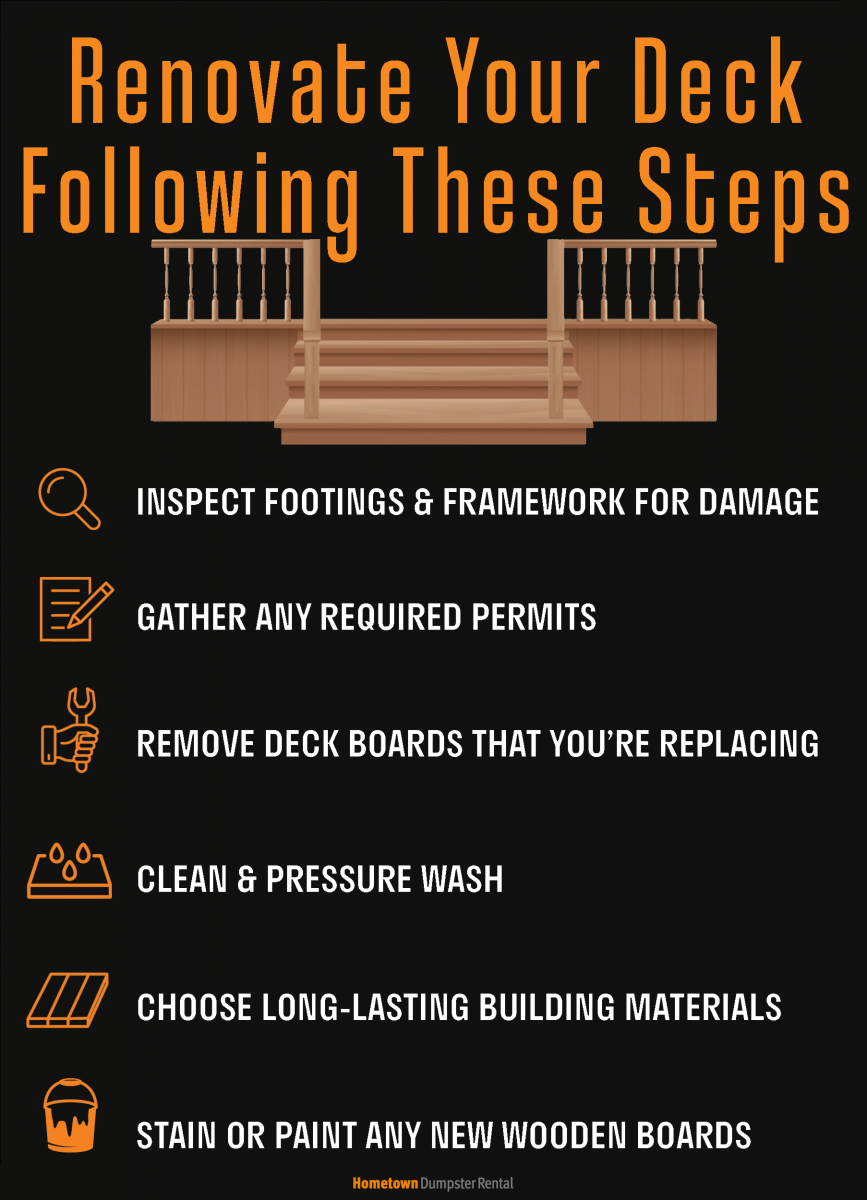 Inspect the Deck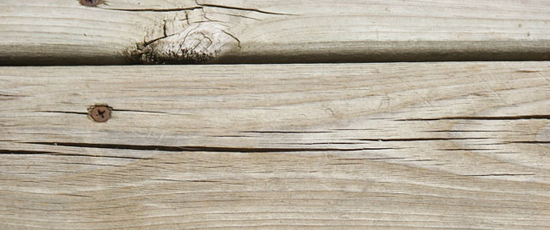 The first step in any home improvement project is inspection.
Look over the decking, particularly the footings and framework, to ensure the framing isn't warped or rotted.
If it's in good shape, it probably doesn't need to be replaced.
Next, inspect the railings, lattice, and decking.
These are the areas where you'll most likely notice warping and other damage.
If so, new decking/railings will provide a fresh new look to your deck for a fraction of the cost of replacing the entire structure.
If the framework and decking appear to be in good shape with just some cosmetic damage, try power washing the wood to remove surface damage and old paint/stain, and apply a fresh new coat.
Gather Permits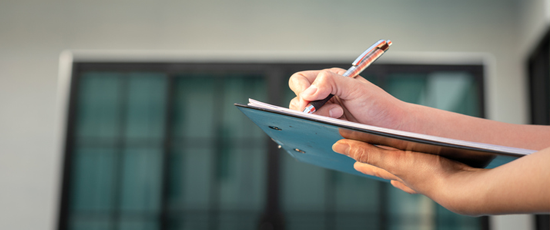 A deck renovation doesn't always warrant a permit, but it's a good idea to contact your local building inspector to be safe.
It's important to also know about any homeowner's association rules associated with a deck rebuild.
Start Demolition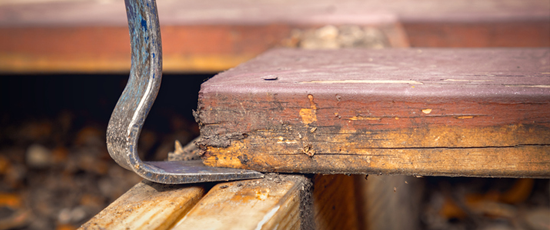 Getting rid of old decking material is best accomplished one of two ways:
Rent a roll off dumpster
Hire a junk removal service
A 10-yard dumpster rental is adequate for an average-sized deck renovation where you'll be replacing the decking, railing, and lattice.
A smaller size dumpster may also work, so be sure to check with your local dumpster rental company to see if they offer a smaller size.
We recommend contacting at least 3 locally-owned dumpster rental companies for free quotes before making a final decision.
Use Hometown's search engine to easily located and request quotes from dumpster rental companies in your area.
Clean loading your dumpster to only be filled with one material, like your wooden deck slabs, is an option that can save you money on your dumpster rental.
For small deck remodels, hiring a junk removal service may be the more cost-efficient choice.
This is especially true if you are replacing just one portion of the deck, like the railings.
It's also a quicker and easier option since the junk removal service does all the heavy lifting for you.
Reminder: Avoid burning old decking material, as it could emit toxic fumes into the air.
Read more:
---
---
Clean and Pressure Wash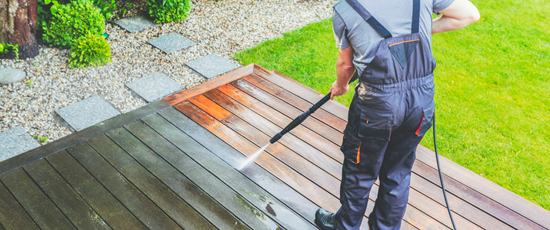 Thoroughly clean the remaining parts of the deck using a deck cleaning solution mixed with water.
Finish the job by pressure washing the wood.
This will help to remove old stain or paint as well as mildew, dirt, and other minor surface wear, making the wood look new again.
Give the wood a chance to dry for at least a day after washing before working on it.
Materials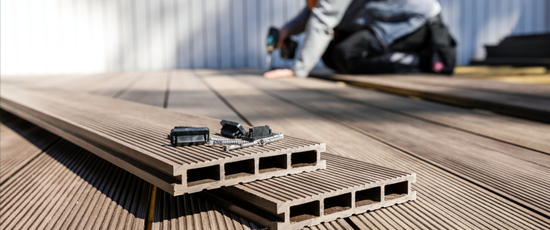 Choose premium treated wood or a composite decking material to be sure your deck replacement lasts.
Treated wood will typically last for decades with proper care, while composite decking may last even longer.
Composite decking also offers the benefit of being very low maintenance – a garden hose is typically the only maintenance tool needed with composite decking.
If you're on a tight budget, treated lumber is the more economical option.
Paint or Stain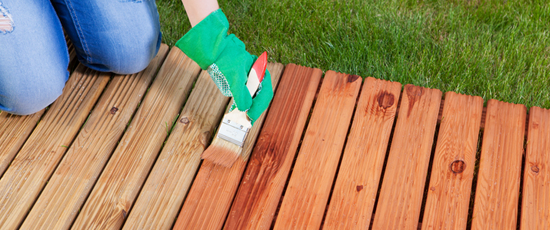 Paint or stain the new wood decking to help protect it.
If choosing paint, apply a clear coat protectant once it dries.
Here are some key points to remember:
Paint is a good option if you have issues with bees or wasps around your deck area; these insects tend to avoid painted surfaces.
Choose lighter stains or paint colors (i.e., white) if your deck gets full sun. A darker deck gets very hot in the summer if it's stained or painted dark.
Avoid applying deck stain or paint with any type of air-powered sprayer. The wind could blow paint/stain onto the house or other areas you don't want it. It makes more of a mess for you to clean up, so stick to brushes and rollers.
---
---
Learn more about deck repair or replacement: