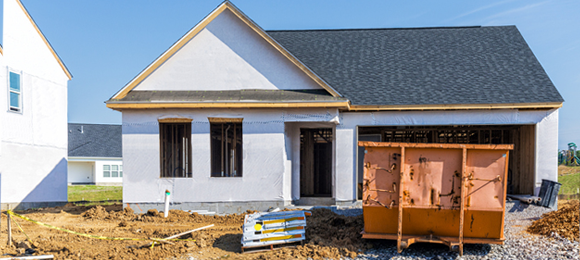 Regardless of the type of home renovation or remodeling project you're tackling, there's bound to be plenty of debris to dispose of when it's all said and done.
You could haul it all yourself, but that's a huge hassle that can take several trips to the landfill.
Not to mention that depending on where you live, hauling the debris yourself might not even save you enough money to make the added efforts worth it.
Renting a construction dumpster for a home renovation project is a convenient and affordable solution to construction debris disposal.
Tackling a construction or demolition debris removal project takes planning to ensure you get the right size dumpster at the best possible price, but the process isn't too difficult.
This guide will give you all the need-to-know information, like:
---
---
Benefits of Renting a Construction Dumpster
Convenient
It's much more convenient to have a construction dumpster onsite for the disposal of construction, renovation, or demolition debris rather than having the debris lay around until you find the time to haul it to the landfill yourself.
Not only will tossing your debris in a disposal container as you go save you time, but allowing debris to pile up on the job site is a liability and an eyesore for you and your neighbors.
Depending on where you live, leaving C&D debris uncontained on your property could get you fined by your local jurisdiction, or worse.
Eliminate the potential for injuries, lawsuits, and ticket fees by having an appropriate disposal container onsite.
Efficient
You'll be able to finish the job faster by renting a construction bin.
Having a dumpster to directly place all debris into as you work eliminates the added step of piling up debris and then having to transport it again into a dumpster or truck later.
Making sure to have a container on location from the moment you begin your construction or renovation project will ensure a more efficient and easy to maneuver worksite.
Cost-Effective
Landfill tipping fees, also called gate fees, average about $50 per ton in the United States.
So, dropping off 5 tons of debris costs around $250 if you do it yourself.
The problem is that once you factor in time spent driving to and from the landfill (possibly multiple roundtrips) and the cost of gasoline, it could easily end up costing double that amount.
In many cases, you can rent a 20 yard construction dumpster with a 5-ton weight allowance for $400.
Learn more: Demolition Safety 101: How to Be Sure Your Project Runs Smoothly & Safely
---
---
Construction Dumpster Sizes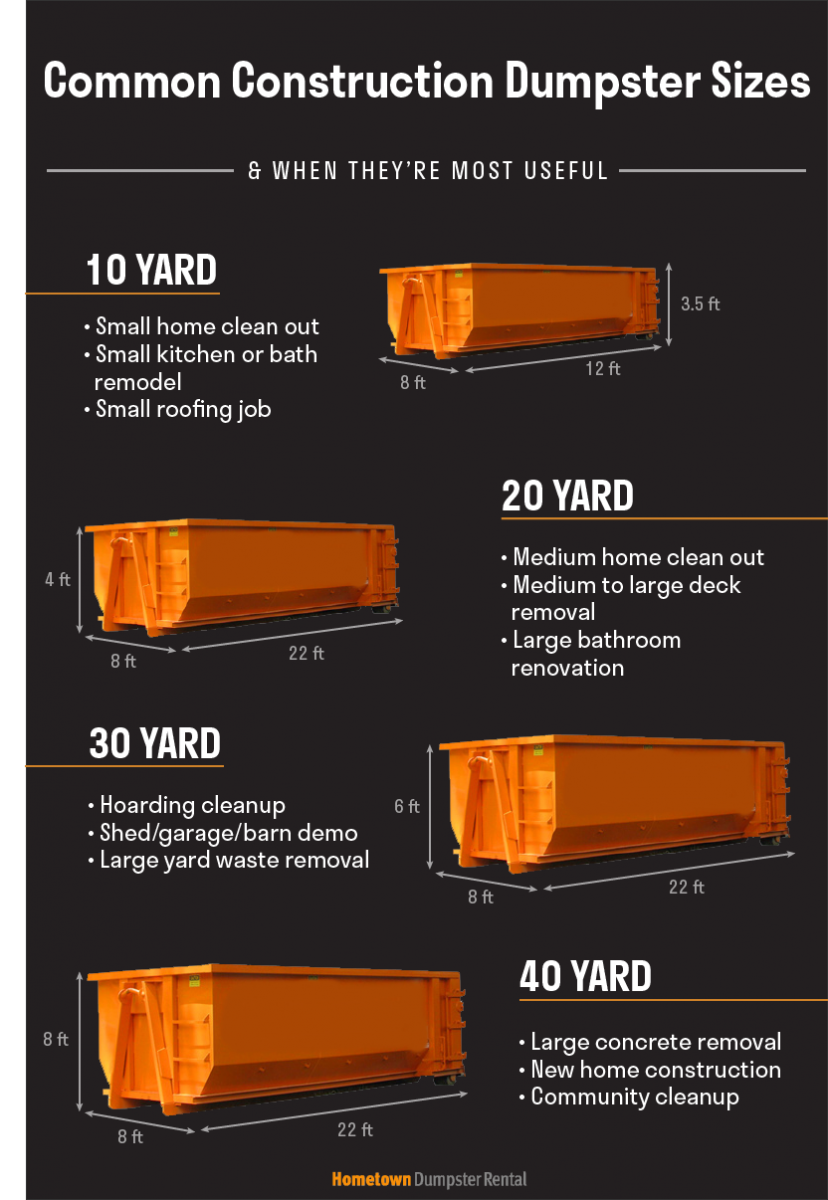 The most common construction dumpster sizes are 10 yard, 20 yard, 30 yard, and 40 yard containers.
Roll-off dumpsters are designed to make loading heavy and bulky items as easy as possible by featuring an open top and a swinging side door so that you can walk in your heavy items.
Sizes and availability vary by company, so check with 2-3 companies to ensure you get the size you need.
Some dumpster rental providers specialize in compact dumpsters designed specifically for residential use (e.g., home renovations, remodeling projects, small cleanouts, and other small home projects).
These 'mini' dumpsters range in size from 2 yard to 8 yard containers and take up less space than a typical construction dumpster, making them great options for small projects.
If you're having a hard time figuring out what size will best suit your individual project needs, there's no need to stress.
Dumpster rental professionals are exceptionally good at figuring out which container size will accommodate your project if you need guidance.
Keep reading:
Average Dumpster Rental Costs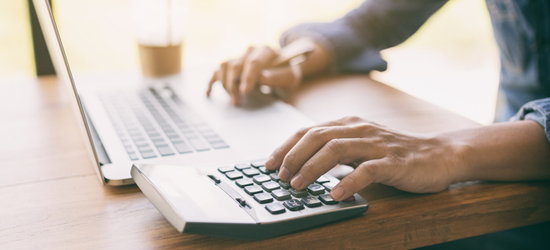 Dumpster rental costs are highly variable.
Factors that affect the cost of renting a dumpster include your location, dumpster size, duration of the rental, weight of the debris, and type of debris.
As you can see, there are a lot of factors that go into dumpster pricing.
The average cost to rent a 10 yard dumpster ranges from $250-$350, and the cost to rent a 40 yard dumpster costs $450-$550 on average.
If you should go the route of hiring a junk removal service, prices are highly variable and start at around $100 for very small loads.
Here are a few real examples of dumpster rental costs for C&D debris in cities across the country.
Use the chart below to get a ballpark idea of dumpster rental costs. (Prices may vary.)
Examples of Dumpster Rental Costs by City
City

10 yard

20 yard

30 yard

40 yard

Overage Charge

$240
1 ton incl.

$325
4 tons incl.

$375
4 tons incl.

$425
4 tons incl.

$60/ton

$295
8 tons incl.

$350
8 tons incl.

$375
8 tons incl.

$395
8 tons incl.

$40/ton

$370
1 ton incl.

$455
2 tons incl.

$550
3 tons incl.

$605
4 tons incl.

$88/ton

$360
2 tons incl.

$490
4 tons incl.

$590
5 tons incl.

$690
6 tons incl.

$79/ton

$400
2 tons incl.

$450
3 tons incl.

$500
4 tons incl.

$595
5 tons incl.

$75/ton

$300
4 tons incl.

$350
5 tons incl.

$400
6 tons incl.

$475
7 tons incl.

$30/ton

Averages

$328

$403

$465

$531

$62/ton
Find out more:
Alternative Disposal Options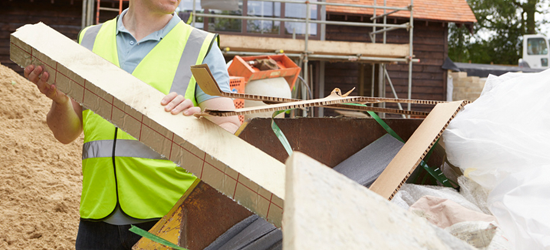 For certain small-scale home remodeling projects, it may be more cost-effective to not rent a dumpster.
For example, if you're simply replacing the bathroom sink and toilet in the bathroom, it may be cheaper to drop off this amount of debris at the landfill yourself if you live within 100 miles or less of the nearest landfill.
Other situations where a construction dumpster might not be over-kill:
Getting rid of a single room's worth of carpeting
Replacing kitchen cabinet faces
Partial bathroom remodel
Putting up drywall in one small room
If you don't have a truck or trailer for the debris, or you can't physically load up and haul the debris yourself, a cost-effective alternative to getting rid of small amounts of C&D scraps is to hire a junk removal company.
A junk hauling service comes to you, loads up the debris, and hauls it away, usually offering same-day services for your convenience.
For very small amounts of debris, some junk removal companies may only charge the minimum amount, which typically ranges from $60 to $100.
---
---
Continue reading: