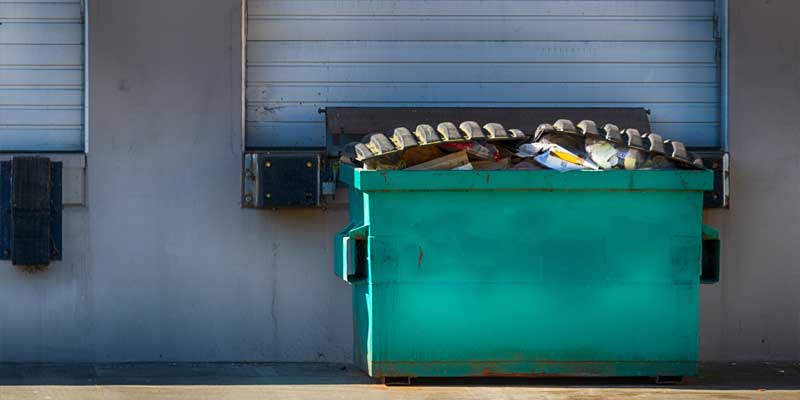 Updated November 17, 2023
A 6 yard dumpster is a great option for many types of retail businesses, commercial office buildings, multifamily properties, and more.
We'll cover all you need to know about 6 yard dumpsters, including common dimensions, costs, and other considerations.
2 yard, 4 yard, 6 yard, and 8 yard dumpsters are common sizes for long-term commercial dumpster rentals. If you have a temporary project that would require a larger loading capacity, a roll-off or trailer dumpster is what you'll want to look for. Roof replacements, estate cleanouts, construction projects, and hoarding cleanups are all examples of projects that would require a temporary dumpster rental. Find temporary dumpsters for rent in your area by searching your zip code on Hometown.
Jump to:
---
---
6 Yard Dumpster Dimensions
6 yard dumpsters feature a front-load design, so commercial trash pick-up is quick and efficient. They are geared toward brick-and-mortar businesses, busy gas stations, restaurants, and medium-sized office buildings.
When a 4 yard dumpster isn't enough capacity to accommodate the disposal needs of a business, 6 yard dumpsters may be the perfect solution.
Average 6 Yard Dumpster Dimensions: 6 ft long x 5 ft wide x 6 ft high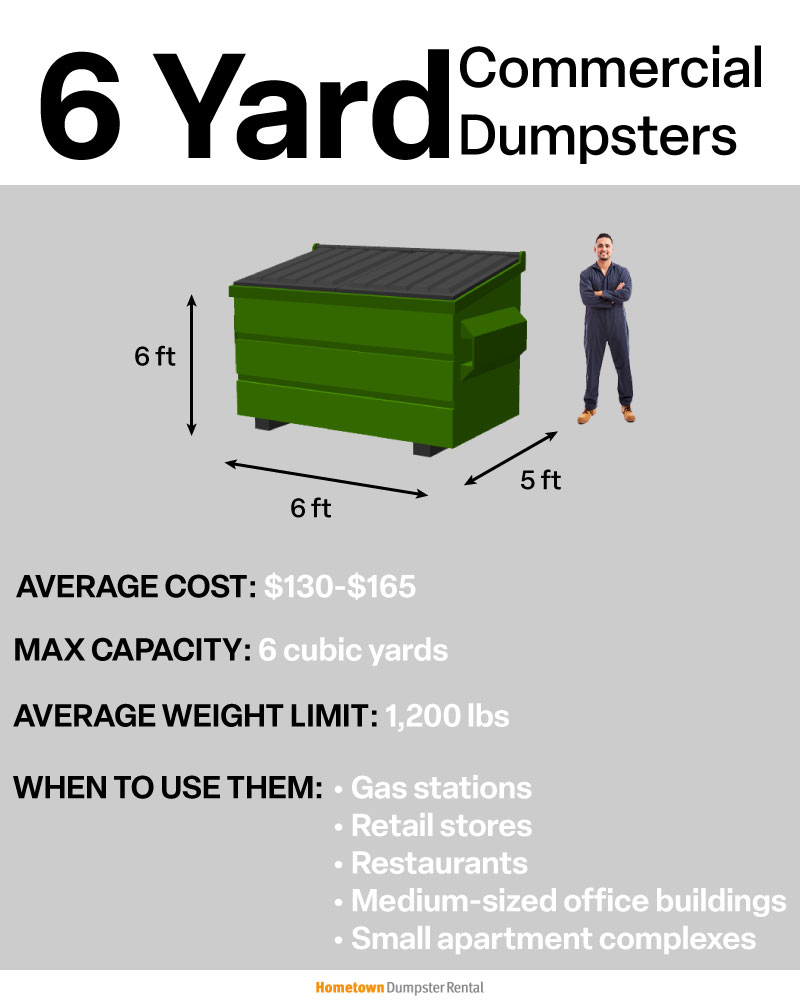 (Dimensions may vary.)
6 Yard Dumpster Costs
You can expect to pay in the neighborhood of $130 to $165 per month for 6 yard dumpster service. However, there are several key factors influencing the cost of commercial trash collection.
Here are some factors that can play a role in determining the price of commercial trash collection in different situations:
Location
Pick-up frequency
Weight of debris
Location: Your proximity to the waste hauling company plays a role in costs. Driving time and fuel costs are the major players here. To keep costs low, choose a commercial dumpster company that is located close to your business.
Pick-up Schedule: Commercial waste service generally includes weekly pick-ups in the quoted price. For more frequent pick-ups, such as biweekly, the cost will increase.
Weight and Volume of Debris: Exceeding this weight limit can lead to additional fees. If this becomes an ongoing issue, switch to a larger dumpster to eliminate overage fees.
TIP: Go with an 8 yard dumpster rather than a 4 or 6 yard bin if the 6 yard dumpster is having to be emptied multiple times per week to reduce costs.
Dumpster Laws Vary by City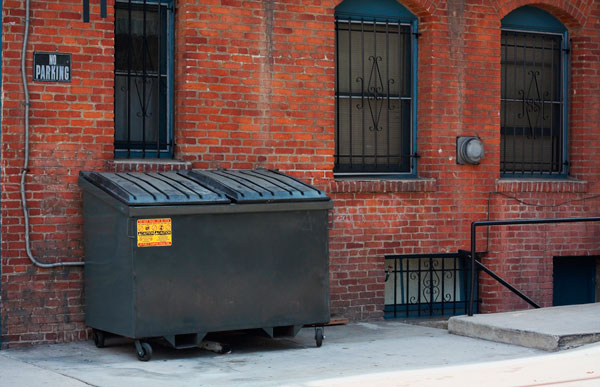 Laws regulating commercial dumpster placement and enclosure requirements vary by city. Some cities have strict laws while others are a bit more flexible.
Here is an example of some of the requirements listed in Hollywood, Florida's municipal code:
Enclosures are required (e.g., fences) if the dumpster is in public view.
Dumpsters cannot be placed in a location that would cause the garbage truck to block a street intersection during pick-up.
Enclosures must be at least 12 inches taller than the highest point of the dumpster.
A permit from the Building Division is required to build the dumpster enclosure.
Check the government website of your city to learn about local commercial dumpster requirements in your area.
Is a 6 Yard Dumpster the Right Choice for Your Business?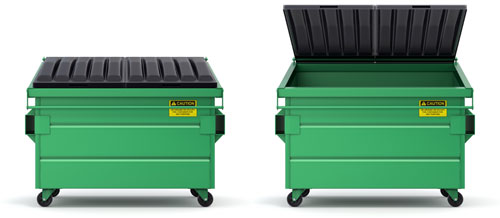 Versatile six-yard dumpsters accommodate the disposal needs of most gas stations, retail stores, medium-sized office buildings, small apartment complexes, etc.
Other common commercial dumpster sizes:
2 yard dumpsters
4 yard dumpsters
6 yard dumpsters
8 yard dumpsters
10 yard dumpsters
The best way to know if a 6 yard front-load dumpster is the right option for your situation is to call and discuss your commercial disposal needs with local waste haulers. Check with multiple haulers to ensure you're getting the best service and price.
When calling, have the following information on hand:
Types of debris or trash your business generates (e.g., recyclables vs food waste, etc.)
Typical bags of trash generated each day and/or foot traffic
Location and desired dumpster placement on the property. Are there any accessibility challenges a large commercial front-load garbage truck would face?
Is this a shared dumpster with other businesses?
Desired pick-up frequency
Any other pertinent details specific to your situation
Start your research today by search entering your zip code on Hometown. Read reviews and learn more about each waste hauling company to find the one that meets your needs. Get multiple quotes to ensure you get the best price, availability, and the customer service you deserve.
---