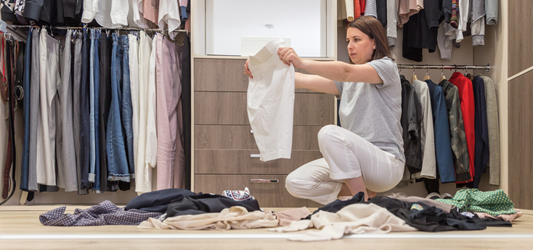 Updated January 19, 2023
Hiring professional junk removal services is a fast and convenient way to clean out the contents of a home.
Follow our tips to saving money on your home cleanout project.
Jump to:
---
---
Organize Ahead of Time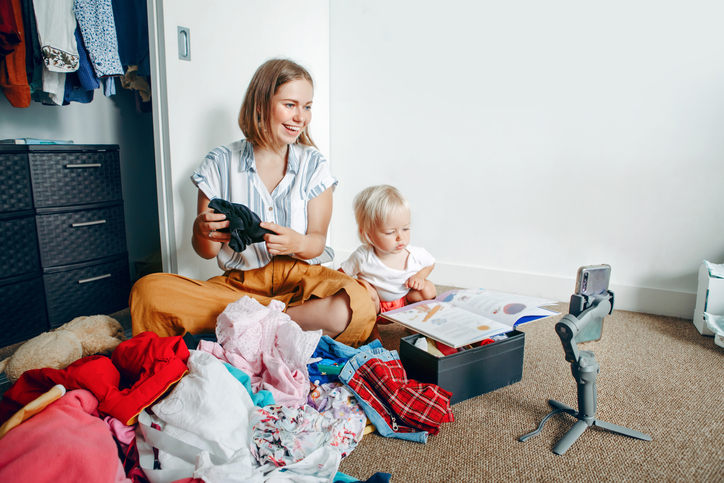 One of the factors that junk removal companies use to determine how they price a project is the amount of time it takes for them to complete the job.
The more crew members or time needed to complete a project will increase the cost of labor for the company, which will be passed on to you.
A great way to cut down on the amount of labor needed for the junk removal company to complete your home cleanout is to get the project organized and ready before they get there.
A single pile of items that needs to be hauled away will take far less time to load and haul away than items spread all throughout the house.
Some companies may even charge you less if you offer contactless pickup.
Piling up all your unwanted junk from your home cleanout on your porch or in your driveway makes the entire junk removal process even faster, so it's worth asking if your added effort will get you a better price.
If you're feeling overwhelmed with the thought of going through each room and having to decide which items to keep and what you'd like hauled away, this concise list from Good Housekeeping will help you determine which items should stay, what can be donated, and what should be tossed.
Get Multiple Quotes
Getting multiple home cleanout estimates not only informs you of what a competitive price is in your area, but it can be useful to use one company's quote as leverage when negotiating pricing with their competition; some companies are willing to price match.
When researching junk removal companies that provide home cleanout services in your area, keep in mind that locally-owned and operated companies tend to offer the most competitive pricing and personable services.
Getting quotes from local junk removal companies in your area is easy with Hometown.
By entering your zip code and answering a few short questions about your home cleanout, you'll be shown reputable companies near you.
All quote requests are fast, free of charge, and you are not obligated to hire.
It's best practice to get at least 2-3 different quotes to not only ensure you get the best price, but that you're getting quality customer service and the availability needed to fit your busy schedule.
Rent a Dumpster for DIY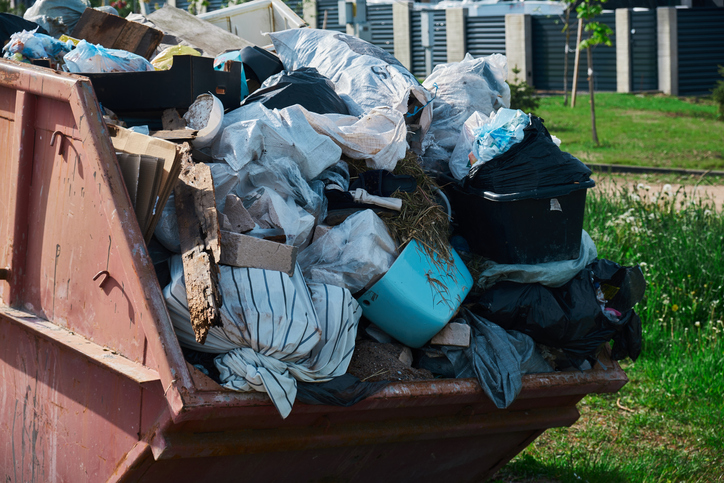 The cheapest way to complete a home cleanout project is to rent a temporary dumpster and do all the hard labor yourself.
There are many different dumpster styles and sizes available today and a reputable dumpster company will be able to help you pick the best option for your particular home cleanout project.
Roll-off dumpsters feature a swinging side door that makes them the perfect option when you have large, heavy, or bulky items to get rid of.
Trailer dumpsters are a great choice when you're working with limited parking space and/or need to be able to easily move your dumpster throughout the rental period.
The standard duration of a dumpster rental is 5-7 days, but most companies can provide shorter or longer rental periods to accommodate each customers' individual needs.
It's very important to understand all the terms and conditions of your dumpster rental agreement in order to avoid any additional fines or fees.
Going over your weight limit, overfilling your container, and disposing of prohibited material are all circumstances that could lead to you paying more for your dumpster rental than the initial quote you were given.
Just like junk removal, it's important to get multiple quotes when searching for a dumpster rental in your area. And just like with junk removal, Hometown can help with that too.
Your home cleanout project doesn't have to be stressful with the right help at the right price.

Hometown makes it easy to find dumpster companies throughout the U.S., and we verify the legitimacy of all of them for you. You can read about each company and the services they provide, and you can request dumpster rental and junk removal quotes from as many companies that service your area as you'd like.
---
---
Learn more: